Healthcare Science Practitioner (Medical Physics Technology)
This degree apprenticeship is aimed at healthcare workers who wish to develop in the field of medical physics and specialise in radiation physics, nuclear medicine or radiotherapy.
About
Built in consultation with the National School of Healthcare Science and the Institute of Physics and Engineering in Medicine, this programme is aimed at healthcare workers who wish to develop the knowledge, skills and behaviours required to excel in the field of medical physics.
Combining study with your existing role, you'll develop the skills and understanding needed to research, develop, test and maintain specialist equipment used to prevent, diagnose and treat a range of conditions.
Course details
This is a three-year course combining face-to-face, work-based and online learning, with three five-day blocks at UWE Bristol in each year for seminars, laboratory and practical sessions, plus tutorials and assessments.
The rest of the learning is based in the workplace with extensive online interaction, requiring a combination of directed and independent studies alongside hands-on experience.
Year one modules include the scientific basis of medical physics, the pathophysiology of disease, and anatomy and physiology.
In year two, modules develop a more advanced and in-depth focus on medical physics, and cover the professional aspects of healthcare science.
In the final year, you will undertake a healthcare science project and study professional practice for healthcare science. You will also specialise in a medical physics pathway chosen from:
radiation physics
nuclear medicine
radiotherapy.
For information about the Healthcare Science Practitioner Degree Apprenticeship standard, please visit the Institute for Apprenticeships website.
Qualifications
On successful completion of this apprenticeship, you will gain a BSc(Hons) in Healthcare Science (Medical Physics Technology), with recognition of your specialist pathway in radiation physics, nuclear medicine or radiotherapy.
This degree programme is accredited by the National School of Healthcare Science (NSHCS) as part of Health Education England.
Entry requirements
Candidates should be employed in a relevant higher apprenticeship role, as defined by the Department for Education and Skills, and be working in a Medical Physics department that can support completion of the Practitioner Training Programme through the work-based portfolio.
They should also have GCSE Grade C or above in English Language, Mathematics and Double Science, plus A-level Grade C or above in Chemistry or Biology, and a pass in another science subject.
Equivalent qualifications or professional experience may also be accepted.
How to apply
Prospective students may only apply for a degree apprenticeship through their employer. If you are interested in any of our degree apprenticeship programmes, speak to your employer in the first instance.
There is funding available to sponsor employees' professional development on degree apprenticeships. We will work with your employer directly to manage your application.
Benefits for businesses
Your staff can now undertake rewarding work-based learning opportunities thanks to our unique collaboration with NHS providers – all funded through the apprenticeship levy.
This apprenticeship enables your employees to gain a professionally accredited BSc qualification designed for NHS Clinical Technologists, while remaining a key asset to your workplace.
And because learning will be directly applicable to the workplace, you'll continue to benefit from the expertise of your staff, while they'll develop a new set of skills that will enhance your practice as well as their careers.
Your employees will continue working in-post while studying for this qualification, so you'll reap the benefits of their new knowledge and skills from the start. Encouraged to integrate theory and practice, they will be able to apply their learning in the workplace, growing in confidence and competence as a result.
On successful completion of the programme, your employees will qualify as healthcare scientists with specialisms relevant to your place of work.
Why UWE Bristol?
UWE Bristol has invested £3.2 million in its science laboratories, so you will have access to the latest industry equipment while attending study blocks with us.
Our Virtual Linear Accelerator allows you to experience delivering doses of radiotherapy to tumours in a virtual radiotherapy room environment. Meanwhile, extensive online resources and interactive learning environments give you access to everything you need to develop the skills and knowledge a healthcare scientist's role demands.
Our experienced academic community provides guidance and support throughout, and we'll work with you to build your strengths and expertise.
Contact the Degree Apprenticeship Team
To find out more about the Healthcare Science Practitioner (Medical Physics) Degree Apprenticeship, or for more information about the levy, funding available and degree apprenticeships, please email our Degree Apprenticeships Team at apprenticeships@uwe.ac.uk or call us on +44 (0)117 328 4888.
You may also be interested in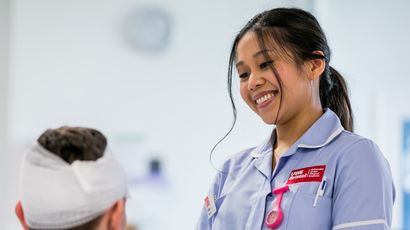 View our range of current higher and degree apprenticeship courses, plus find out about apprenticeships currently under development.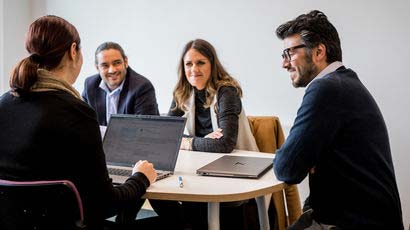 Explore an A–Z of professional short courses available to study at UWE Bristol.