Virtual Environment Radiotherapy Training facilities
Radiography students in the School of Health and Social Wellbeing benefit from this amazing training platform which develops invaluable operational skills and builds confidence away from the pressured clinical environment.
Radiotherapy at UWE Bristol documentary
We are proud to present our new documentary short featuring cancer survivor Tom who provides invaluable support and inspiration to our radiotherapy students.
What's waiting for you?
The linear accelerator
The linear accelerator is the primary tool for delivering radiotherapy treatment to tumours.
The real tools are very expensive and in constant clinical use within oncology units.
Here, you can work at your own pace, safely, in small groups.
VERT is an excellent tool that helps you gain vital hands-on experience outside of the clinical setting in a safe environment.
Virtual radiotherapy training environment
One wall of a blacked-out lecture theatre provides the screen for the VERT. Students wearing 3D glasses then use a control identical to one used in a real-world situation to position the virtual table and deliver doses of radiotherapy to a virtual patient.
In this environment, the beam is visible as it passes through and exits the patient, giving you a valuable insight into how the internal organs and spinal column can be affected.
Be part of a pioneering university
The VERT was installed with assistance from the Department of Health to address the lack of practical linear accelerator experience in graduating students. They selected us as a base for this technology in recognition of our position as a leading university for the training of future health professionals.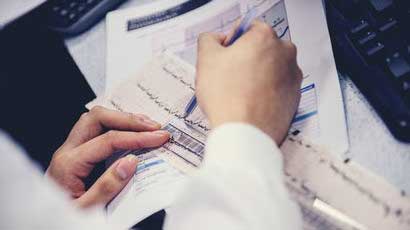 Our courses include Paramedic Science, Diagnostic Radiography, Radiotherapy and Oncology and Optometry.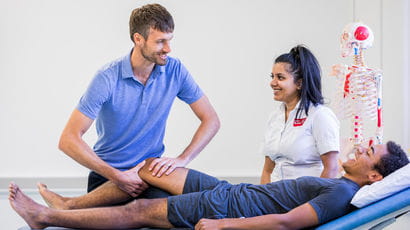 Find out more about Occupational Therapy, Physiotherapy and Sport Rehabilitation courses at UWE Bristol.