Starting Block
Supporting your transition into and through university.
What is Starting Block?
To help you get settled into university-level education, we've developed Starting Block – a series of activities for you to get to know your teaching team and your coursemates.
Being well-prepared and focused at the start of something leads to success. And that's what Starting Block is set up to do – brace you as you stride forward with your university experience.
Whether that's being prepared for the start of your new university life, getting ready to build on your skills, or looking towards your postgraduate life – starting every year in the best way means you're most likely to succeed.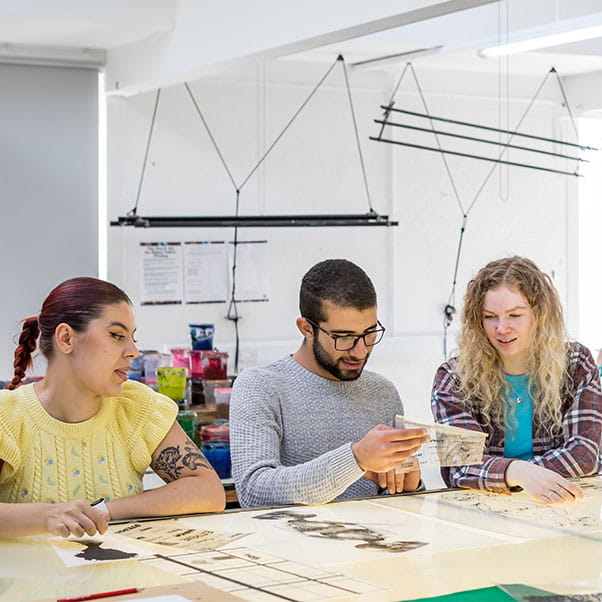 How to take part
Everyone's Starting Block is different – and because it's different, you need to make sure you're engaging with Blackboard and your university email.
Register in MYUWE
To access Starting Block, you'll need to complete your university registration in MYUWE. If you're a new student, we'll email your username and password to your personal email address after we've confirmed your place with us (from the start of August onwards). If you're a returning student, you can register in MYUWE shortly after you've received your results.
Look for the Registration tab where you can add or confirm your personal details. Once you've done this, you'll be able to access Starting Block when it launches.
Get your IT set up before you start
You'll want to choose a suitable laptop or computer for your course. You can download Office 365 for your computer using AppsAnywhere so you can access them wherever you are (including campus computers).
What to expect from Starting Block
Your programme team will provide you with an experience that is exciting, meaningful and completely tailored to your course. They will:
help you understand the structure of your programme, such as key course dates and assessment methods
explain which elements of the course will be on campus/online
show you your course-specific facilities, such as laboratories or studios
provide a tour of campus spaces that are relevant to your studies
take you through our foundation blocks – these are core elements to being a student at UWE Bristol.
The content is tailored to you, so the content will vary depending on what you're studying.
You'll start practising the skills you need to make your year more successful, build relationships with your coursemates and teaching staff, and feel a lasting connection to your programme and the UWE Bristol community.
We'll also make sure you have an understanding of all the digital tools you'll be using as part of your course.
If you want to know more about what to expect from Starting Block, read Megan's blog.
Laura's Starting Block experience
Hear from Laura, a Wildlife Ecology and Conservation Science student, about her experience of Starting Block.
Digital Learning induction course
Familiarise yourself with the digital tools you'll be using at UWE Bristol, to start confidently and be well-prepared for study.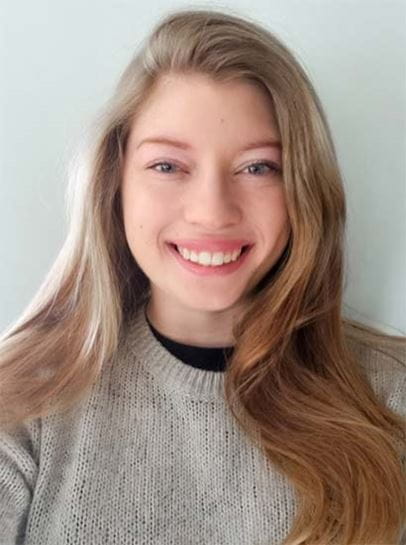 "Going into a new year at university can be a nerve-wracking time for anyone and there are lots of ways you can prepare. As a student going into a year of online learning for the first time last year, I was very apprehensive about the new way of learning and all the new challenges I would face learning from home. Fortunately, we had a Starting Block."
Hear more about Megan's experience
Starting Block is a great opportunity to set yourself up for the year ahead and make sure you're prepared with the skills you will need for university life. Last year, because of Covid-19, all learning was done online. This took a bit of getting used to as it was a new concept for a lot of people, and while it sounded fun at first, it came with its own set of challenges.
Before starting block I felt nervous about the year ahead as well as new obstacles like wifi connections, audio issues and all the new aspects of learning we had never had to consider before. Thankfully starting block was a great opportunity to test all of this out, so when it came to the first week of term I felt fully prepared and comfortable. 
Read more on Megan's blog about her experience with Starting Block
Five secrets to success
Often, the way we think determines how we feel. By understanding your own motivations and taking the time to be self-reflective, you'll be able to take ownership of your wellbeing. And being able to manage the stresses of everyday life will help you be successful not only during your studies, but also throughout your life.
Secrets to success
You may also be interested in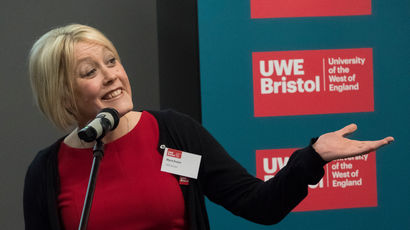 All the events from UWE Bristol including Awards Ceremonies, Degree Shows and Bristol Distinguished Address Series.