UWE Bristol students
Everything you need to know about student life at UWE!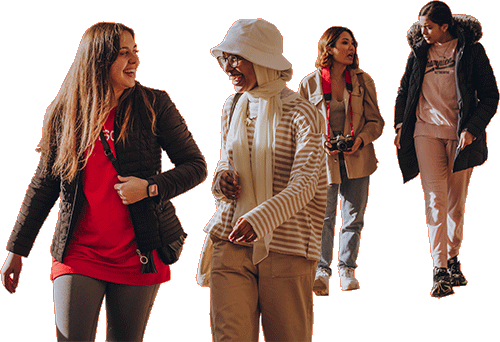 It's Global Experiences Week
Find out how you could work, volunteer or intern abroad with one of our partner organisations this week at our one of workshops or drop ins.
Our ten pledges to you
Read about our Student Futures Manifesto and the ten promises we've made to help you enjoy the UWE Bristol experience you want.
Student Futures Manifesto – The Ten
What's going on?
Student events
Find out what student events are taking place across the University and how you can take part.
Student news
Find out all the latest from UWE Bristol. You can also join our social channels:
Terms and conditions
When you joined the university, you agreed to:
Engage – Show up, study and submit. We appreciate sometimes things don't go to plan, and you might need additional support – if so, please get in touch with someone from your teaching team, your personal tutor or an Information Point for a chat.
Read your emails – Not doing that? Then it might be time for a refresh of your inbox. You can access your university email via MYUWE and the UWE Bristol app.
Show respect – When you join UWE Bristol, you join a community. A wonderfully diverse community. One where no two people are the same and where everyone deserves to be treated with kindness, dignity and respect. No ifs, no buts.
Represent us – to the city and to your community. We know you won't let us down.