Volunteering and community engagement
Make a difference – to the community and your CV.
What is volunteering?
We believe that you get more back when you give a little in return. Use your talents. Develop new skills. Build your confidence and start building networks. Make friends – and a real difference to other people's lives. Working with over 600 not-for-profit organisations, there are so many opportunities to get involved.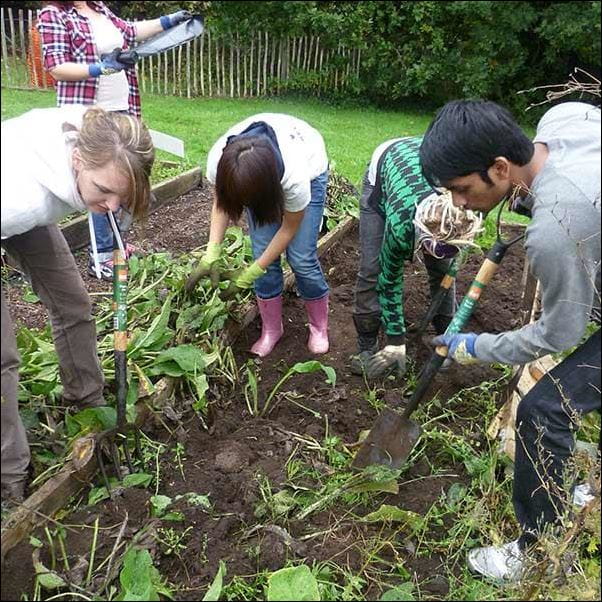 Volunteering opportunities
There are so many different ways to volunteer. Whether you want to build specific skills, or have spare time and want to meet new people.
Make a difference
What you need to know
Who can volunteer?
Anyone. Whatever your age, background or work experience you will have a skill to fit a community need. Volunteering can be from home, from campus or out in the community. It can be done from 5 minutes to a few weeks to fit around your busy schedule. If you need support expressing your access requirements for your new volunteering role then contact us.
I'm an international student on a visa with restricted work allowance. Can I still volunteer?
What can I do?
A whole variety of activities. There are many different volunteer roles available for you to get involved in via UWE Bristol Volunteering, The Students' Union at UWE, or in the local community. You might be interested in working with people, animals, the environment, or 'behind the scenes' in an office role; either way, there's something for everyone.
You can log in to InfoHub with your UWE Bristol email address and password to search volunteering roles.
When can I do it?
All year round! Volunteering is really flexible. You can volunteer on a one-off occasion for just a few hours, once a week for an afternoon, or for a week at a summer camp. Whatever your availability, there will be something you can get involved in.
Keep the charity up to date with your availability so they know if you will taking a step back at busy times like deadline periods.
Do I need previous experience or skills?
Most projects simply ask for enthusiasm and commitment. However, some organisations might ask for previous skills or experience. Take a look at our volunteering opportunities to find roles – you'll be able to read through the description of any roles you are interested in to find what the organisation is looking for.
How do I get involved?
You can view a summary of the various volunteering opportunities available to see how you can get involved.
Details of all of the available opportunities are advertised on InfoHub. Go to 'Search Vacancies' at the top of the page and under 'Type of Work' select 'Volunteering – International' or 'Volunteering – UK'. You can refine your search by adding specific search words relating to the type of role you are looking for, and the location.
If you would like advice or support on getting involved, please contact UWE Bristol Volunteering.
Reasons to volunteer
Volunteering transforms your CV – and your life. Meet new people, get out and about and have fun, and make a big difference in your new community.
Reasons to volunteer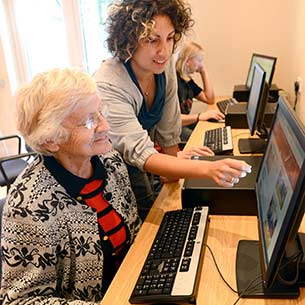 Amy's volunteering experience
Amy Staff, BSc(Hons) Wildlife Ecology and Conservation Science, talks to us about her volunteering experience with The Students' Union at UWE.
Further information
Recruiting volunteers
Need an injection of energy, time and passion for your organisation? Find out more about recruiting student volunteers with UWE Bristol.
Get in touch
Got a question? Here's how to get in touch with the Civic and Community Engagement Team.