Our outstanding alumni
Meet our outstanding alumni and share your success stories with us.
Our alumni are doing amazing things. We want students, fellow alumni, staff and friends to be as proud as we are. Meet some of our inspiring alumni here and share your success story.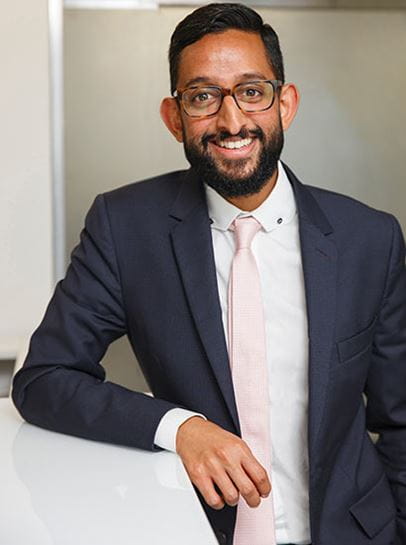 "When I was a student I could only dream about winning such an award. It is a testament to the forward thinking education I received at UWE Bristol."
Read Ravi's story
Ravi Naik LLB(Hons), Human Rights Lawyer of the Year 2018
Ravi is Legal Director of AWO, a digital rights firm.
Ravi studied LLB(Hons) at UWE Bristol, graduating in 2006. He is best known for his work on cases that protect individuals' data rights, representing clients in some of the world's most high profile and controversial cases. Notably, Ravi acts for the claimants in the lead claims against Cambridge Analytica for political profiling, as well as numerous other precedent setting data rights cases.
Katie Alcott
After suffering dysentery in India, Katie Alcott pledged to make a difference to people worldwide who lack safe drinking water. And she has. To date, her charity work has reached more than 386,500 people with safe water and sanitation. Katie is a pioneering social entrepreneur, CEO and founder of FRANK Water. She studied Fine Arts at UWE Bristol and was awarded an Honorary Master Business Administration in 2013.
Silas Adekunle
Silas Adekunle is the Co-Founder and CEO of Reach Industries. Working at the cutting edge of robotic technology, Silas has always sought to inspire the next generation. His business was supported in its early days by the Bristol Robotics Laboratory incubator programme and Future Space – a workspace for innovators at UWE Bristol. Silas studied BSc(Hons) Robotics.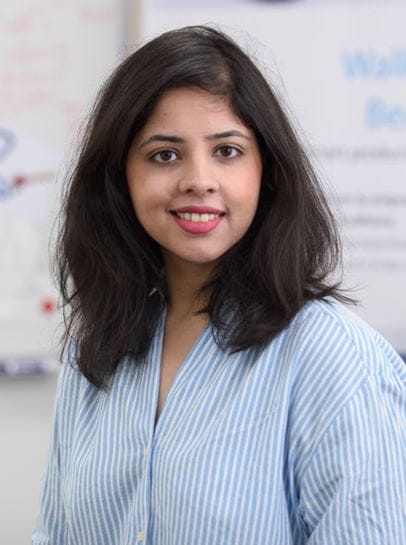 "It seems unbelievable that I made something which could really help people, even if it is to a small extent. It's a great feeling for me - and the patients are so happy somebody is thinking of them."
Read Neha's story
Neha Chaudhry MSc Marketing and BSc(Hons) Product Design Technology, founder of Walk to Beat, a 'smart' walking stick for people with Parkinson's disease.
Neha studied MSc Marketing and BSc(Hons) Product Design Technology.
Neha Chaudhry is the founder of Walk to Beat, a 'smart' walking stick for people with Parkinson's disease. Neha was inspired to help people after witnessing her late grandad struggle with the condition.
The stick uses circuitry concealed in its handle to monitor walking patterns and provides vibrations that help overcome the freezing and falls commonly experienced by people living with Parkinson's. It has attracted the attention of the NHS and Parkinson's UK charity.
Neha first researched the stick during her final year degree project. She was awarded a grant to develop the idea from the UWE Bristol Fund (which raises money through donations from alumni, staff and students). This cash boost, along with other investments and partnerships, has enabled her to take the idea from concept to reality.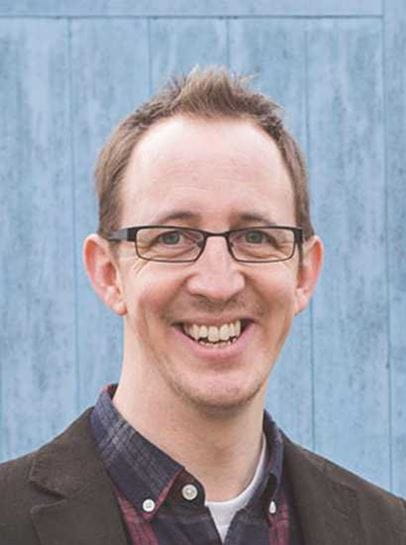 "I feel a great pride in being a qualified nurse, and consider my time at UWE Bristol to have been a defining period in my life. I have many happy memories from my time there."
Read Nathan's story
Nathan Filer BSc(Hons) Mental Health Nursing, Costa Book prize-winning Author
Nathan studied BSc(Hons) Mental Health Nursing.
He started off studying Mental Health Nursing, but Nathan Filer later embarked on a career as a successful author. In 2015, UWE Bristol awarded Nathan with an Honorary Master of Letters.
Nathan's debut novel, The Shock of the Fall, was an outstanding success. It is an extraordinary portrait of one man's descent into mental illness. Nathan drew on his knowledge of mental health nursing and wrote the book in his spare time.
It won The Costa Book of the Year, The Betty Trask Prize, The National Book Award for Popular Fiction and The Writers' Guild Award for Best First Novel. It is a Sunday Times Bestseller and has been translated into 30 languages. The English language editions alone have sold over half a million copies.