Work at UWE Bristol
View our current job opportunities and benefits of working at UWE Bristol.
Add your individuality to ours
Proud to be part of a vibrant, multicultural city that celebrates diversity, we're always on the lookout for talented people from all backgrounds to join us. Our people are our strength, and diversity enhances our creativity and leads to better decision-making and problem-solving.
Bring your talent and ambition to our growing staff community of over 4,000 individuals and find yourself in a stimulating and supportive environment where you'll thrive. Add your individuality to ours and help set us apart.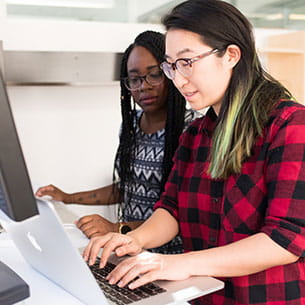 Support during the application process
If you're a person with a disability, if you're neurodivergent, or if you have a condition that you believe may affect your performance during our selection process, we'll be happy to make reasonable adjustments to our processes for you. You'll have the opportunity to let us know about any adjustments you may need throughout the application and selection process. We'll continue this conversation if you join us as an employee, and we'll work with you to make sure you have the adjustments you need to succeed in your role.
Examples of adjustments could include:
extra time for online assessments
providing alternative accessible formats
interview questions in advance of the interview
providing some extra information about what to expect
office orientation before an in-person assessment.
For any queries relating to the adjustments process at UWE Bristol please contact hrresourcing@uwe.ac.uk.
Get more out of work
Thinking about working in Higher Education? This video from Jobs.ac.uk showcases Noor, our Equality, Diversity and Inclusivity Project Officer, talking about what she's got out of working at UWE Bristol. From the countless opportunities, to the diverse, global community she's become a part of.
Benefits of working here
There are plenty of reasons to choose us as your next employer, but a key one is that we offer something many others can't. That's because, whether preparing people for a bright future or leading life-changing research, we're an organisation working hard to improve the world.
Staff benefits
We offer competitive pay, generous holiday, flexible working and much more.
Staff benefits
Equality and diversity
Creating an inclusive environment for students, staff and the wider community is something we take seriously. It starts with us building a dedicated, professional team based on equality and diversity.
Equality and diversity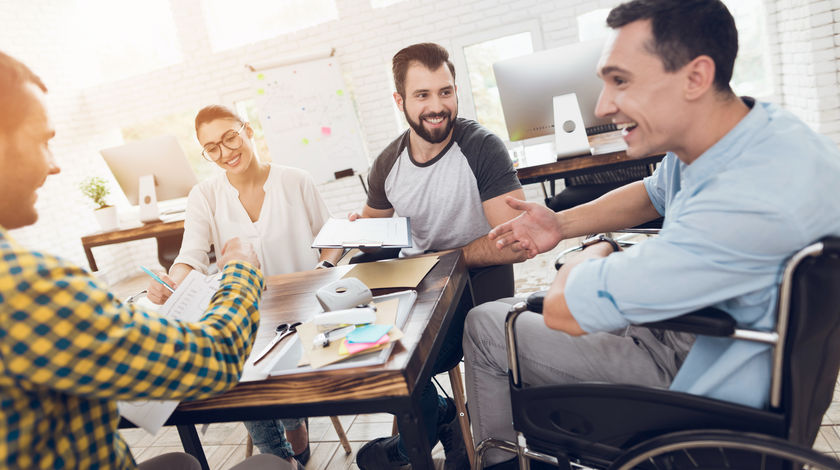 Wellbeing and support
We're here for our people, and we understand that good health ensures a positive working experience and great performance. We therefore give all our staff access to wellbeing and support services.
Learning and development
Performing to the highest standards means not only attracting the best people, but enabling them to become even better. So we'll encourage you to develop yourself personally and professionally through our wide range of courses.
Our commitment to equality and diversity
"The best thing about working at UWE Bristol is that equality, diversity and inclusivity is recognised as being important."
When did you join UWE Bristol?
"I joined UWE Bristol in 2012, having previously worked at another university. While I was working there I completed a part-time masters in Research Methods focusing on educational inequality in higher education. The masters involved working on research that informed changes in the delivery of services for students and I wanted to continue to ensure that research into differential outcomes and experiences informs the development of better student experiences."
Why did you join UWE Bristol?
"I was looking for an opportunity to develop my career in this direction when a perfect job came up at UWE Bristol as a Monitoring and Evaluation Officer. This involved informing the delivery of outreach programmes for schools to widen access to university."
What have you been involved in while working at UWE Bristol?
"I have been lucky enough to be involved in some really interesting externally funded projects. I developed a bid for an outreach programme called Future Quest, which is a collaboration involving state secondary schools and universities in the local area. We were successful in getting the funding and now more than 3,000 students each year from over 30 schools in Bristol take part in really interesting activities which we hope will increase their likelihood of studying in higher education. Following on from the Future Quest bid, I was asked to take on the management of a range of other externally-funded projects, one of which helped us to develop our Mental Wealth Strategy. I saw these projects as a way of taking a step ahead and making some big changes within the University."
"I have also been involved for the whole time I've been at UWE Bristol with our Access and Participation plan, which is the University's plan for how we are going to increase the diversity of our students and ensure all students have equal opportunities to succeed. "
What values in the workplace are important to you?
"My values are very similar to UWE Bristol's values, such as being inclusive and ambitious as a university. One of the targets in the 2030 strategy is to remove attainment gaps for students and ensure that all students achieve the same level, which I strongly believe we can achieve.
UWE Bristol has a strong commitment to LGBT+ equality through activities such as its involvement with Stonewall. I think the best thing about working at UWE Bristol is that equality, diversity and inclusivity is recognised as being important."