Getting to and from UWE Bristol campuses
It is easy to get from one campus to another and in and around the city centre, as well as going further afield, with Bristol's excellent transport links.
By bus
It's easy to get around the city by bus and Metrobus. Bristol Bus Station offers cross-country services and Frenchay Campus has its own Megabus and National Express stop.
Travelwest and First Bus have details of:
Campus bus stop locations
Bus services to Frenchay Campus
Bus services to City Campus
Bus services to Glenside Campus
Bus routes from our campuses into the city centre
First Bus app
To help you feel confident about travelling by bus, First Bus have launched a new feature on their app to show where your bus is, how many seats are available, and to enable you to book your seat. The app displays in real time how many empty seats there are on each bus, to help you to confidently plan your journey. Watch this YouTube video showing you how to use the First Bus App.
Bus checker apps and journey planners
Download the Travelwest bus checker app for live and scheduled bus times for every bus in the Bristol area. Free for iPhone, Android and Windows mobile devices.
Details of all timetables and routes can be found on the TravelWest journey planner.
Long distance coaches and coaches from London airports
Megabus and National Express provide a very cost-effective service direct to Frenchay Campus from many UK cities and some overseas destinations including London, Cardiff, Birmingham, Exeter, Manchester and Leeds.
By bike
Named the UKs first cycling city, Bristol is built for cyclists.
Cycle to and from campus
UWE Bristol has benefited enormously from the recent investment in largely traffic free cycle routes that criss-cross the city.
Facilities for cyclists
Cycle parking lockers, showers and drying areas are available across our campuses.
Bike maintenance
Across our campuses there is access to:
Free bike check-ups - Dr Bike offer a free drop in service at Bower Ashton Campus, Glenside Campus and Frenchay Campus.
Bike pumps and tool stations across all three campuses.
Dr Bike dates (every Tuesday starting in October) (PDF)
Help to get a bike
Students can take advantage of the student cycle loan scheme. Please visit the Student Union reception for more information.
Staff can take advantage of discounted tax-free cycles from Cycle Solutions through the HR department (login required).
For a list of where to buy a bike in Bristol visit the BetterByBike website.
Borrow a bike
Borrow one of our Bristol Bicycles for free for up to two weeks. Bring your staff or student ID card to the Centre for Sport reception on a Thursday or weekend and you can borrow a bike complete with lights and a lock.
Further information
For more information on better ways to travel take a look at the travelwest website where you will find more information about cycling, walking and the e-scooter trail in the Bristol area.
Please note: only e-scooters that form part of the trail are permitted for use on the public roads and UWE Bristol sites.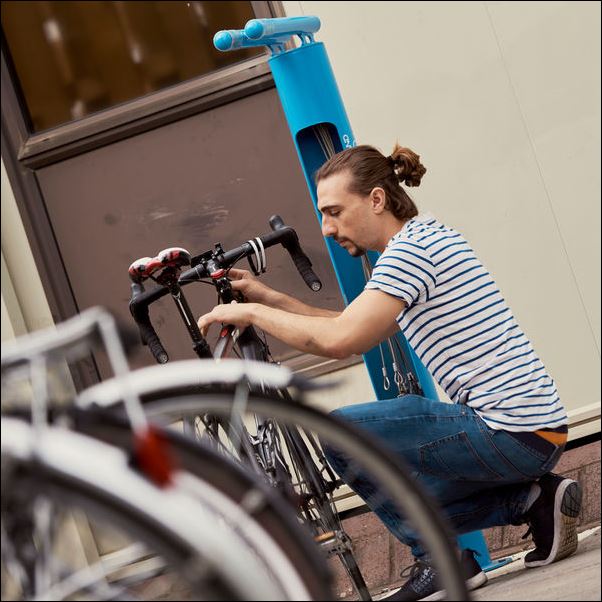 Map of Frenchay Campus cycling routes and facilities
View a map of Frenchay Campus that has locations of:
Cycle parks and bike hubs
Shower
Lockers and changing rooms
Repair kits
Bike pumps and tool stations
By train
Bristol Temple Meads station, Bristol Parkway and Filton Abbey Wood railway stations connect you to the rest of the country, as well as local and inter-city services.
The nearest train station to UWE Bristol's Frenchay Campus is Filton Abbey Wood, it will take around 30 minutes to walk to campus from the station. There is also a First Bus service that leaves from the station car park.
Bristol Parkway is also close to Frenchay Campus. There are buses direct to Frenchay Campus or nearby with a short walk.
Bristol Temple Meads is closest to the city centre.
See the National Rail website for further information.
By plane
Bristol Airport connects the South West to hundreds of destinations across Europe and the rest of the world. Located just a few miles south of Bristol's city centre, it's easy to get to and from the airport, 24hrs a day via the Airport Flyer - Bristol Airport's direct bus route.
Maps and directions
Frenchay (BS16 1ZG)
Glenside (BS16 1DD)
City Campus at Bower Ashton (BS3 2JT)
City Campus at Spike Island (BS1 6UX)
City Campus at Arnolfini (BS1 4QA)
City Campus at Watershed (BS1 5TX)
FET Design Studios at 4 Portwall Lane (BS1 6NB)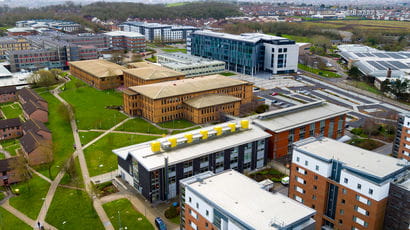 Find your way around Frenchay Campus. Find cafes, car parks, Information Points, buildings, cycling routes, bus stops and taxi pick up points.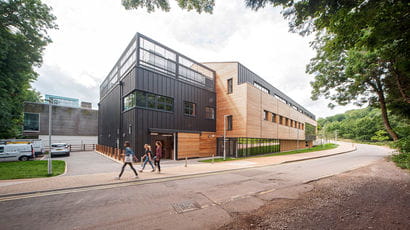 A map of our Bower Ashton site (part of our City Campus) including buildings, car parks, Information Points and bus stops.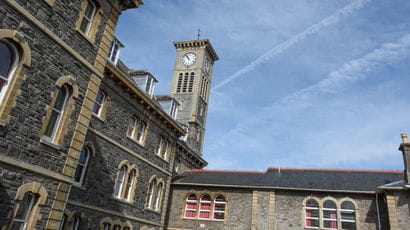 Find your way around Glenside Campus. Find cafes, car parks, Information Points, buildings, cycling routes, bus stops and taxi pick up points.
Car parking
Car parking on our campuses is limited. Please see our car parking pages for frequently asked questions, charges and guidance for students, staff and visitors.
Access requirements
If you require any help with getting on to any of our campuses or require specific information on areas of disabled access, please contact us: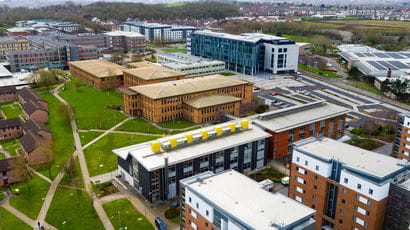 Our main campus. 15 minutes bus ride from the city centre. Here you'll find our Students Union, 24/7 Library, sports facilities, shops and numerous cafes, bars and restaurants.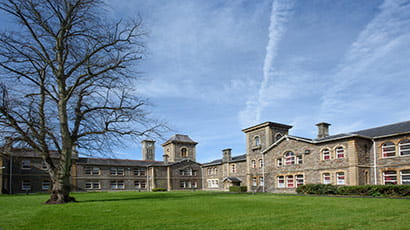 Set in picturesque grounds in Fishponds, 15 minutes bus ride from the city centre and home to our allied health, nursing and midwifery students.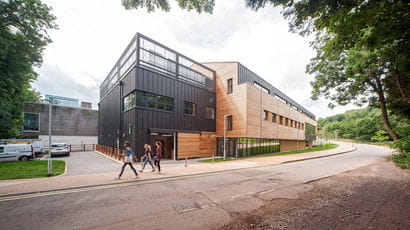 City Campus is UWE Bristol's creative and cultural industries campus made up of city centre sites at Bower Ashton, Spike Island, Arnolfini and Watershed.