Ways to pay
How to make payments to the University.
Fraud warning
Students are being approached by individuals offering to pay their fees at reduced rates or under special conditions. Fraudsters may present themselves as legitimate agencies or associates, they may be a friend. Never respond to these offers and always pay your tuition fees direct to UWE Bristol.
For more information view these leaflets produced by the police in English and Mandarin. If you believe you have been a victim of fraud or have any questions contact sms@uwe.ac.uk. Students experiencing difficulty making payment should contact credit control at creditcontrol@uwe.ac.uk.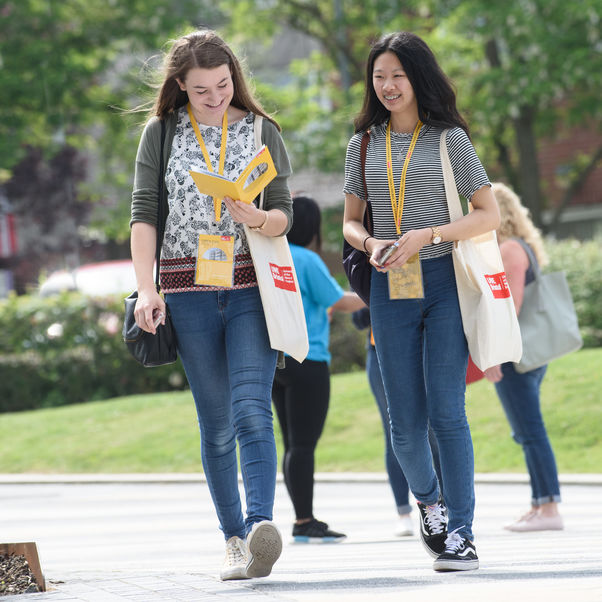 Student payments
All payments must be made to the University in pounds sterling (£). Tuition fees should always be paid directly to the University by the student or parent, we strongly advise that you don't pay through a third party as these will undergo additional checks which may cause the payment being held or refunded to the original payee.
The University does not accept cash payments over £50. Please do not bring large quantities of cash with you to campus or hold it in your accommodation.
For guidance on setting up a UK bank account, please see our banking and finances advice.
Online payment is simple and secure.
We accept all major card types.
Download our Money matters guide (PDF) to help you understand your financial contract with UWE Bristol and our processes.
Please note: additional charges incurred (such as bank charges) are not the University's responsibility and should be covered by your own funds.
Tuition Fees and International Deposits
Before proceeding, please review the information on paying your fees including UWE Bristol's tuition fee policy, dates when fees are due and what to do if you have a sponsor or other arrangement.
If you are not yet a student, and need to pay an international deposit visit the international student payment page for full instructions.
Update your card details - If you have a card payment plan for tuition and accommodation payments, this will currently update the card details against both. If you want to update just one of these payment plans telephone the income office on tel: +44 (0)117 32 87888 and choose option 1 (students with current card payment plans only).
If you are having difficulty using any of the methods above, please email cash.office@uwe.ac.uk with your name, student ID and telephone number and we will contact you. Please never write card details in an email.
Accommodation
Printing
Income office
The Income Office is currently open for appointments only Monday to Friday between 10:00–15:00. Appointments can be made via Infohub.
Income Office
University of the West of England
2D23
Frenchay Campus
Bristol BS16 1QY
Tel: +44 (0)117 32 87888 (open during office hours)
Contact us by email
For queries relating to setting up direct debits online and for payment related queries, email us quoting your student number at cash.office@uwe.ac.uk.
For security reasons please do not quote your credit/debit card number or bank details in an email.
For queries relating to an outstanding balance to the University, if you are unable to pay for your fees or if you are due a refund email us at creditcontrol@uwe.ac.uk.
Compliance with data security
UWE Bristol is fully committed to complying with the Payment Card Industry Data Security Standards (PCI DSS), and as such, individuals can be assured that their cardholder data is processed and handled in a secure manner.