MyMoney events
Details of the events run by UWE Bristol's Student Money Service
The Student Money Service offers a variety of content and events to help students develop and improve financial skills, knowledge and confidence.
We run competitions, provide money advice and guidance, and raise awareness about the services we offer.
We will list events and news on this page, so check back regularly for updates.
MyMoney Workshops 2021
What is it
Each workshop will cover a different topic and provide you with essential money skills to get you confident about your finances, for now and in the future.
The MyMoney workshops will delivered by the Student Money Service's trained practitioners. We provide a friendly, confidential, and relaxed atmosphere, where you can learn from our UWE Bristol Student Money Service team, our affiliated stakeholders, and importantly from your peers.
All UWE Bristol students are welcome to attend. Workshops will be available in the autumn and spring terms.
Students who attend our workshops and complete the learning will be entered into a prize draw to win some vouchers.
How it works
This year the MyMoney workshops will be delivered online. There are six workshops in total, delivered between October 2021 and the end of March 2022.
We recommend you attend all six workshops, but we understand if you have other study or extra-curricular commitments, in which case you can use them as standalone sessions.
Students will be asked to undertake some short online learning activities too.
Workshop dates
All workshops take two hours, and will run at 13:00-15:00.
MyMoney Workshop 1: MyBudgeting and money tips – 2 March 2022
MyMoney Workshop 2: MyWork and tax – 10 November 2021
MyMoney Workshop 3: MyMoney and mental health – 8 December 2021
MyMoney Workshop 4: MyHousing – 9 February 2022
MyMoney Workshop 5: MySummer money – 9 March 2022
MyMoney Workshop 6: MyGraduate money – 30 March 2022
Workshop content
This is a general outline and content may change slightly between workshops.
MyMoney Workshop 1: MyBudgeting and money tips
During this session you will be empowered to manage your money effectively for the academic year ahead. You'll learn how to budget when you're faced with the difficult task of receiving your student funding termly. Together, we'll explore ways to save money. You'll find out where to find help when things don't go quite to plan (it's OK, we've all overspent before). We'll also look at ways to maximise your income and how to use our online financial resource from Blackbullion to help you along the way.
MyMoney Workshop 2: MyWork and tax
You will be guided through the basics about working whilst at uni, understanding your payslips, your tax and your employment rights. Join us for this interactive workshop.
MyMoney Workshop 3: MyMoney and mental health
This workshop will enlighten you about the psychology of spending and saving money. You'll learn about money and mindfulness, and you'll have the opportunity to explore how you spend. This workshop also includes valuable input from UWE Bristol's Wellbeing Service.
MyMoney Workshop 4: MyHousing
During this workshop you'll explore your housing rights, how to plan for your rent deposits. You'll also learn practical skills on how to manage your joint bills and what to do when you are preparing to move out.
MyMoney Workshop 5: MySummer funding
Are you already thinking about the summer? Come and join us for this workshop to discover what you need to consider when planning your summer money. Start planning early and you can maximise your earnings save enough to get you through. You'll also learn what funding is available to you, where to find jobs and when to apply, what money you'll need for moving accommodation, and what to consider if you plan on having a summer break.
MyMoney Workshop 6: MyGraduate money
This workshop is aimed at all students not just those graduating at the end of this academic year. This workshop prepares you for when you are finishing your degree. It includes what to do when you're moving out of your final student house. You'll learn the basics about student loan repayment, entering the world of work as a graduate. You'll also find out about savings and pensions. And for those who wish to further their studies, you'll discover what funding is available for post graduate students.
How to book
Past workshops
MyMoney Workshop 1: Budgeting and money tips
MyMoney Workshop 2: MyWork and Tax
MyMoney Workshop 3: MyMoney and mental health
MyMoney Workshop 4: MyHousing
MyMoney Workshop 5: MySummer funding
MyMoney Workshop 6: MyGraduate money
Blackbullion
We have continued our successful partnership with Blackbullion for you all again this year. Sign up to their online financial resource and take control of your student money.

National Student Money Week 2022
On Monday 21–Friday 25 February 2022 we hosted National Student Money week with a stall at Onezone on Frenchay Campus and online competitions:
Sustainable meal planning
Sustainable money hacks and tips
Walk in nature picture competition
Sign-ups to Too Good to Go or Oddbox.
We loved hearing about all of your sustainability tips, here are some of your suggestions:
'Switch lights off'
'Buy fresh and local'
'Cycle to university'
'Buy clothes from charity shops'
'Make a meal plan and shopping list'
'Bring in food and drinks from home'
'Avoid buying items that cost more than £2'
'Fill the kettle with only the amount you need'
'Buy and cook in bulk and freeze leftovers or share with housemates'.
Thank you to everyone involved and congratulations to our competition winners who won sustainable themed prizes. Keep up the great work!
You may also be interested in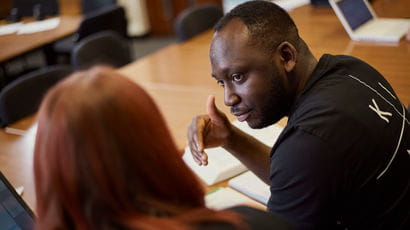 Advice for students who have debt concerns, including coping with debt, priority debts and negotiating with creditors.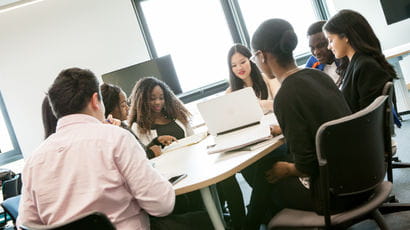 Information about tuition fees for new and returning students, including UWE Bristol's tuition fee policy.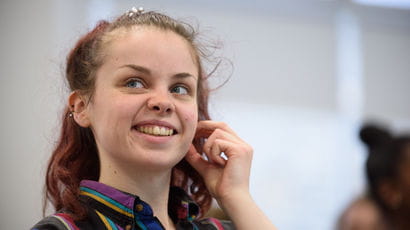 Funding and scholarships information for new students, including advice on undergraduate and postgraduate funding and financial support from UWE Bristol.