Tuition fees
Everything you need to know about tuition fees
How much are undergraduate tuition fees?
Full-time study
Our undergraduate study fees in 2023/24 are £9,250 a year for UK home students. EU students who meet home fee status are also charged £9,250.
EU students who do not meet home status but would have done prior to August 2021 are charged between £15,250 and £15,750 a year, but are eligible to receive a tuition fee scholarship of up to £4,000.
Overseas students are charged between £15,250 and £15,750 depending on your course.
Our postgraduate study fees vary from course to course, so please check the individual course page for accurate fee information.
Part-time study
Tuition fees for part-time study are charged a pro-rata amount of the full-time equivalent. International students are not usually able to study part-time due to the immigration restrictions of the student visa.
Holders of higher education qualifications
If you are classed as a UK or EU student and already hold a higher education qualification, you will be charged the same fee as UK or EU students without HE qualifications, but you may not be eligible for fees and living cost support.
How to determine your fee status
Definitions for determining your fee status for home (UK), EU, offshore and international students.
Determining your fee status
Paying your fees
Home/EU/offshore students
Information on how to pay tuition fees for full and part-time home/EU and offshore students.
International students
Information on how to pay tuition fees (including deposit) for international students.
Tuition fees policy
When you register as a student at UWE Bristol, you should ensure that you read the small print so that you understand what UWE Bristol expects of you and what you can expect from UWE Bristol when it comes to paying tuition fees.
Tuition fees policy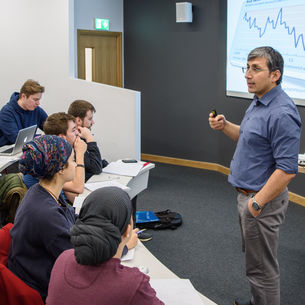 Other costs to consider
Indicative additional costs
Any additional costs given per course are what you could expect to incur during your studies – and are for items not covered by the standard tuition fee. These could be for materials, textbooks, travel, clothing, software or printing.
Living costs
If you're living away from home while you study, there are plenty of extra costs you need to cover – including accommodation, travel, bills and food. We've estimated that you'll need to set aside between £12,020 and £13,940 per year as a single student. This doesn't include tuition fees or unexpected costs.
Tuition fee enquiries
If you have questions about tuition fees, please contact one of the Information Points.
If you are an international student with questions about tuition fees, please email the International Registration Team at international@uwe.ac.uk.
Guidance and support
The Money matters guide (PDF) will help you understand your financial contract with UWE Bristol and our processes, including your responsibilities to pay tuition fees.
You may also be interested in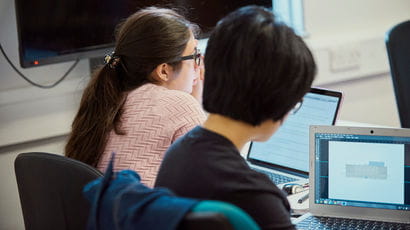 Information about how much liability to pay fees a student has during the academic year.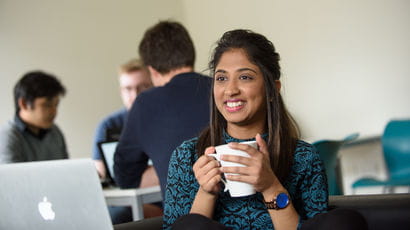 Advice for students on managing your money: including budgeting tools, dealing with debt, part-time work and money saving tips.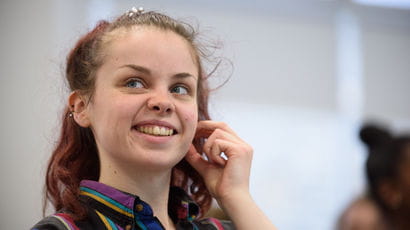 Funding and scholarships information for new students, including advice on undergraduate and postgraduate funding and financial support from UWE Bristol.