Budgeting and money management tips
Advice on how to work out your student budget including how to manage income, cash flow and expenditure.
Creating a budget
Most students have to live on a limited income while at university, so it's essential that you make a realistic spending plan at the beginning of each year. Preventing money worries enables you to concentrate on your course and achieve your degree.
Create a budget and stuck to it, reduce spend on luxuries, and get to grips with all things money related with the help of Blackbullion to maximise your income and reduce money related stress while you study.
Don't wait until you are in financial difficulties – the Student Money Service is available to help.
Expect the unexpected
A useful ebooklet covering planning, budgeting and managing your finances, including useful resources on where to go to get help and support.
Expect the unexpected
Budgeting advice
Watch UWE Bristol Student Money Service's Graham share top tips on managing your finances as a UK student.
Your student budget
A typical student budget
The budget below is based on a student renting accommodation for ten months (40 weeks) of the academic year (eg between September and June). Rent rates can vary as shown in the table below.
To give you an idea of weekly costs, here is an example of a basic budget:
| | | |
| --- | --- | --- |
| Expenses | Weekly | Annual (40 weeks) |
| Accommodation or rent | £128–£186 | £5,126–£7,423 |
| Travel | £16 | £640 |
| Course costs (books etc) | £18 | £700 |
| Living costs (utility bills – gas, electric, water, internet) | £23 | £920 |
| Living costs (food, clothes, toiletries, other bills*) | £95 | £3,800 |
| Entertainment and socialising | £30 | £1,200 |
| Total | £310–£368 | £12,386–£14,683 |
*This may include phone, contents insurance, tv licence.
Travel is based on bus prices in Bristol Inner zone.
Course costs are based on the medium cost for UWE Bristol courses.
Accommodation or rent figures are based on the mid-range of UWE Bristol on-campus accommodation and local private student house providers. UWE Bristol on-campus accommodation and some private providers do include utility bills as standard within their price. Many private providers do not, so we have stated these costs (living costs/utility bills) separately in the table as well so that you can include them or not as required.
The amount you spend will depend to some extent on your lifestyle. You could still save money by cycling or walking to university, clubbing together with your friends to buy an essential textbook each, accessing materials online or using the University libraries.
Inflation
The above living cost figures are based on nationally determined figures by the National Association of Student Money Advisors (NASMA). We have factored in current higher rates of inflation. You may wish to continue to monitor the rate of inflation to allow for further adjustments.
Budget extras
Please note that the above budget does not include:
travelling to see your family and friends at home
the cost of securing your accommodation for the next academic year as you may need to pay a deposit to letting agencies in the spring/summer terms to ensure that you have somewhere to live next year
the summer period in July and August. If you plan to stay in Bristol over the summer you will need to budget extra for this period.
Budgeting tips
Food
Reduce your food bill by buying and cooking in bulk and sharing the cost with others.
Never shop when you're hungry, you're more likely to impulse buy and spend more.
Make a shopping list and stick to it.
Cut out shop bought coffee, snacks and sandwiches.
Buy unpackaged fruit and vegetables.
Make use of the free water fountains on campus instead of buying bottled water, or ask catering outlets for free tap water refills.
Learn to cook from scratch.
Freeze leftovers to reduce food waste.
Be sustainable and grab unwanted food from cafes and restaurants at super bargain prices, use the app Too Good To Go.
Find recipes and more food money saving tips in our Afoodable Guide, produced in partnership with the University of the West of Scotland.
Lifestyle
Challenge yourself to spend free days.
Walk and cycle instead of using public transport.
Buy second hand books and make use of the library.
Try a meat-free day once or twice a week.
Try growing your own herbs and vegetables.
Sell any unwanted clothes and books.
Enhance your money skills – Blackbullion is free to all UWE Bristol students.
Open a savings account and transfer money on payday.
Complete a HC1 form to get reduced or free prescriptions, available from The Students' Union at UWE and Information Points.
Household
Make sure your washing machine is full every load, this makes it more efficient, also wash at 30 degrees.
Use energy saving bulbs and turn off the lights when you leave the room.
Shop around for the best deals on utilities.
Put on an extra jumper instead of the heating.
Always buy own brand medicines, such as painkillers and hay fever tablets.
Find free or cheap furnishings on Gumtree, Freecycle, Preloved and Ebay.
Accommodation
Always take a photographic inventory when you move into a new property to avoid any disputes when you move out.
Get to grips with your contract- does your rent include bills or not, is the rent/deposit clearly outlined?
Beware of agency fees – make sure you know the full charges before you commit.
Insure your belongings or check if you are covered on parents insurance.
Shopping
Make use of your NUS card and other student discounts, as well as store loyalty cards.
Downshift to own label brands.
Check online and in magazines and newspapers for deals and vouchers.
Make the most of sales and offers and learn how to use cashback sites.
Travel tips
Invest in a 16-25 railcard or young person's coach card.
Borrow a bike for just £60 for the academic year.
Monthly travel tickets can be cheaper than daily or weekly.
For comprehensive tips and advice, please see Save the Student and Money Saving Expert.
Checking your income and expenditure
Income
Check when you're likely to receive your funding and how long it's intended to cover. Student funding can be paid termly (eg maintenance loan) or monthly (eg NHS funding). You may receive it during the standard academic year of ten months (September to June) or over a calendar year (12 months). Other income is paid monthly (wages) or four-weekly (tax credits and child benefit).
Sponsorship such as family contributions can be paid annually or irregularly.
Cash flow
Student Finance-funded students receive funding termly. As the terms are of different lengths, it's important to budget evenly over the whole academic year.
Expenditure
Check when you're expected to pay things like tuition fees or rent. Certain items, such as rent, can cover an 11-month period but be collected during the standard academic year of ten months. If you receive your funding termly, it's much better to pay your rent termly.
You may have higher course costs within the first term. It's important to turn termly income or annual expenditure into a monthly amount. This will allow you to check where you are financially each month and make adjustments to your budget by reducing expenditure or increasing your income if you need to.
Money saving challenges
Try these money saving challenges and see how much you can save: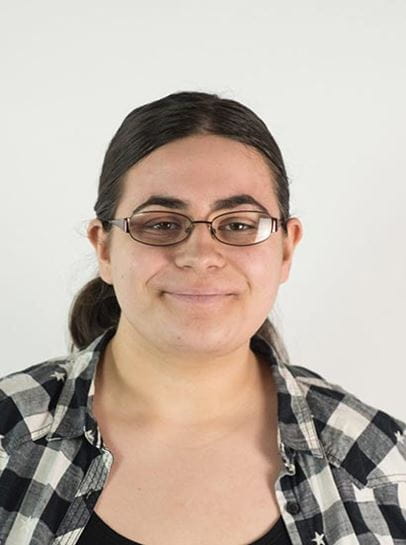 "Budgeting is your friend! It doesn't have to be fancy or formal or even all that detailed, but it really is useful to have one."
Nicole MRes Social Science
How to manage your money if your funding is delayed
If you are unable to pay your rent, contact your housing provider and explain your situation. Give them an idea of when you expect your funding to be paid. The Student Money Service can provide a letter for your landlord explaining the delay.
If you are in UWE Bristol accommodation, email the Income Office at credit.control@uwe.ac.uk to let them know that your funding is delayed. Set up a direct debit mandate where the first rent payment is made after your funding is paid.
Contact your bank to see whether you can access an interest-free student overdraft to keep you going until your funding arrives.
Work out your student budget even though your funding is delayed so that you can work out how much money you should be spending. It is important to only borrow what you can afford to repay.
If possible, see if you can borrow money from family or friends in the short-term.
Apply for a short-term loan from the Student Money Service. Visit our funding and financial support section for application forms. Alternatively, you can collect a form from an Information Point or call us on +44 (0)117 32 85678 to request a form to be sent to you.
Please note: You will need to be registered on your course and will only be able to apply after the start of the academic year for your course. Loans are not sufficient to cover rent. They are for living costs only and are usually awarded at a rate of £80 per week towards food and travel.
Understanding your financial contract with UWE Bristol
The Money matters guide (PDF) will help you understand your financial contract with UWE Bristol and our processes. It includes useful information on tuition fee loans, postgraduate loans, how to pay tuition fees and what to do if you fall behind with payments.