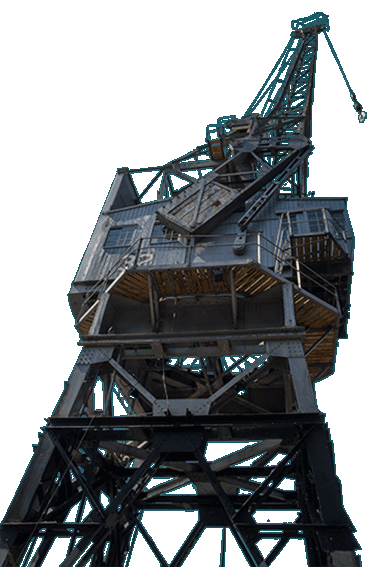 Bristol. Your new home.
Bristol is a city that's famous for its rebellious streak, independent thinking, and edgy creativity. What's more, it's a welcoming place to be and great place to work, with polls to prove it:
One of the best places to live in 2021 (Sunday Times, 2021)
Britain's greenest city (Good Move, 2020)
Best place to live in the UK (outside of London) for under 25s (Independent, 2019)
A city booming with potential, it's the perfect place to discover yours.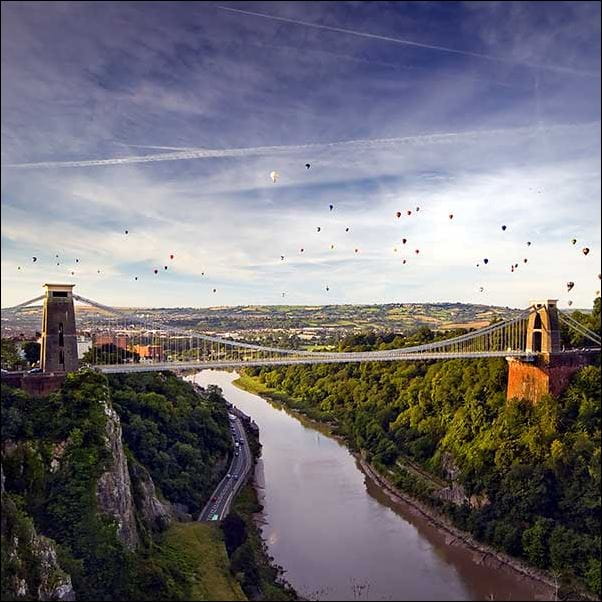 Welcome to Bristol
We're proud to call one of the UK's most diverse, exciting and forward-thinking cities home – and you can, too. Current student Eden explains.
Read Eden's blog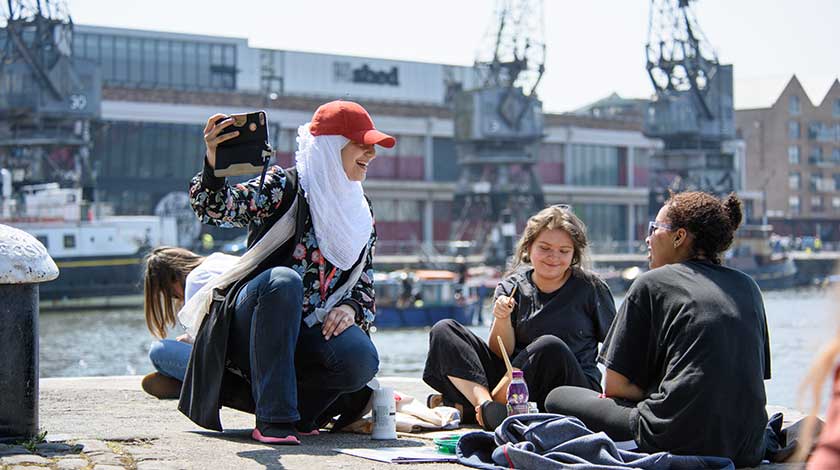 Discover Bristol
Discover your full potential in the vibrant and creative city of Bristol.
Things to do in Bristol
Like music? Arts? Culture? Sports? Whatever you're into, you'll find it – and then some. Inspiration, fitness, food, green space, and the best free festivals to boot.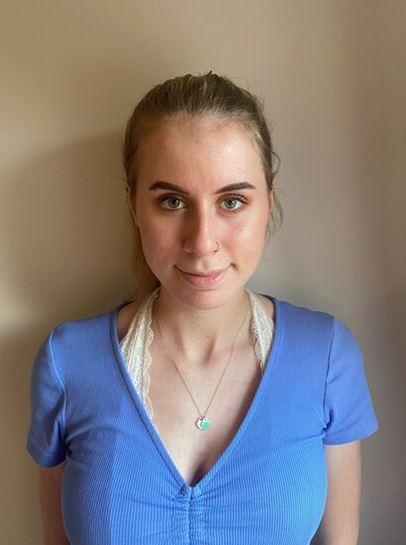 "I feel so proud to be a UWE Bristol student. It's so welcoming and inclusive here. I love meeting people from all different backgrounds and cultures."
Hannah UWE Bristol student
Campus life and city living
Struggling to choose between campus and city life? Don't. UWE Bristol gives you the best of both worlds – campus community plus city buzz. Explore the city and our campuses.
Campus life and city living
1. Bristol
Bristol is a city located in the South West of England.
2. Bath
Bath is 15 minutes by train from Bristol Temple Meads station.
3. London
London is 90 minutes by train or a couple of hours by coach – we even have our own Megabus stop at Frenchay Campus.
4. Bristol International Airport
Bristol International Airport connects the area to the world.
More about Bristol...
Facts
The city in stats and factlets – all of the things you might not know.
History
Bristol's eventful history spans pioneers, engineers, explorers and adventurers.
You may also be interested in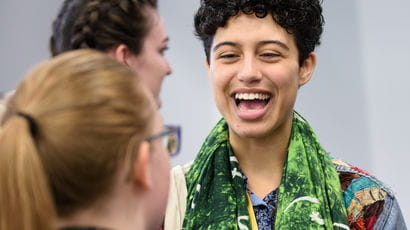 Ask a current student questions about their course, what it's like to study with us, or life in Bristol.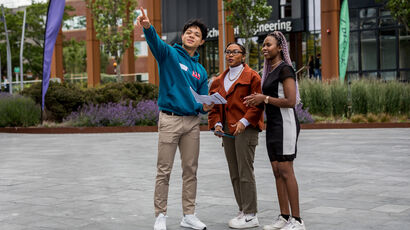 Find out more about the range of Open Days we have on at UWE Bristol, including tours, details of upcoming applicant events and travel information.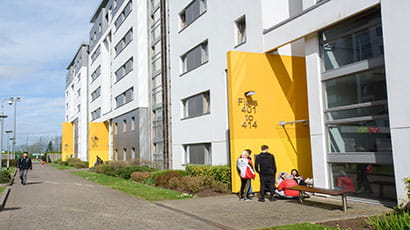 Find out about our UWE Bristol student accommodation options, how to apply, accommodation prices, moving in and advice for our current residents.