What is a degree apprenticeship
Our degree apprenticeships combine on-the-job training with academic study.
Many apprenticeships offer the opportunity to gain a higher education qualification – usually a Bachelor's or Master's depending on your chosen course – and on most apprenticeships you will earn a salary whilst doing it.
Degree apprenticeships at UWE Bristol
Jemma King talks about the benefits of gaining a degree level qualification whilst you are employed and earning a salary.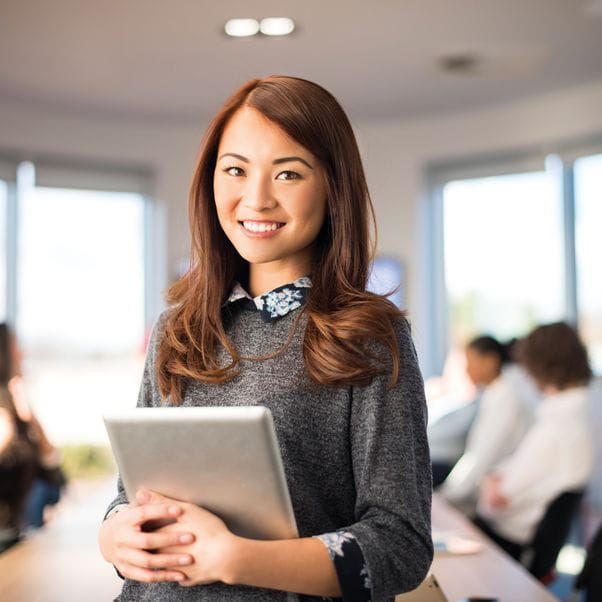 Benefits of becoming a degree apprentice
Usually you'll gain a university degree while earning a salary, plus a professional accreditation (depending on your apprenticeship).
Apprenticeships are fully funded by your employer with government contribution, leaving you debt free.
You'll get on-the-job training as well as a higher/degree level qualification so you can apply what you learn right from the start.
You'll get direct access to UWE Bristol's experienced academic community, as well as our modern facilities.
UWE Bristol has long-standing experience in running apprenticeships—get the support you need while at university and at your workplace.
Support for degree apprentices who are disabled
You may be eligible for reasonable adjustments and support if you're disabled, which includes specific learning difficulties such as dyslexia. We strongly recommend that you disclose your disability to your employer so that reasonable adjustments can be considered within the workplace.
However, you aren't eligible for Disabled Student Allowances, so please apply to Access to Work as soon as possible to cover any needs you have around specialist equipment or assistive technology.
Find out more about support for current disabled students.