Support the next generation
Find out how you can make a difference to our students.
Why support us?
We are always aiming to increase our support for students in financial need. Through generous donations from alumni and friends, we can achieve this.
Whether you're an individual or an organisation, there are many ways you can support students at UWE Bristol. You can help them overcome financial pressures by setting up a scholarship, or give recognition to their hard work by sponsoring a prize.
Scholarships
Scholarships are awarded to students who are excelling in their studies and struggling to cover the cost of university. This kind of financial support helps to widen higher education access and develops encouraging talent regardless of circumstances.
You might want to set up a scholarship in your name, in your organisation's name or in memory of someone else. You might choose to support a scholarship for students studying a certain course or programme. However you would like to get involved, scholarships are a great way of giving back to your community by shaping the next generation.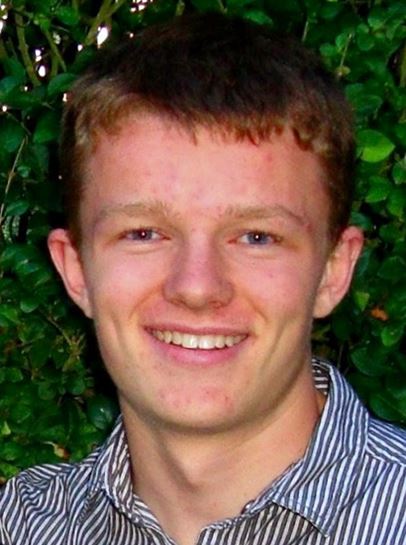 "Dan was an engineering undergraduate at UWE Bristol studying on the MEng course. He had a successful time at the University, eventually graduating with a first-class degree in 2014. Sadly, Dan died tragically in 2016. We were keen to start a scholarship in his memory at a university that proved so influential in his life. "
More about the scholarship
Julian Legg Founder of the Daniel Legg Mechanical Engineering Scholarship
First awarded in 2017, the Daniel Legg Mechanical Engineering Scholarship is made to the student who performs best in the second year of the Mechanical Engineering course.
Julian Legg, Daniel's father, decided to set up the scholarship. His hope is that it can help young aspiring engineers through their studies and provide some extra impetus to their time at UWE Bristol.
"Supporting computing students at UWE Bristol is the perfect fit with Sopra Banking Software (SBS). Tony would have been very proud to support the next generation of software developers and innovators. Every year Trustees look forward to meeting 'our' students and hearing about their plans for the future."
How Sopra Baking Software (SBS) support digital talent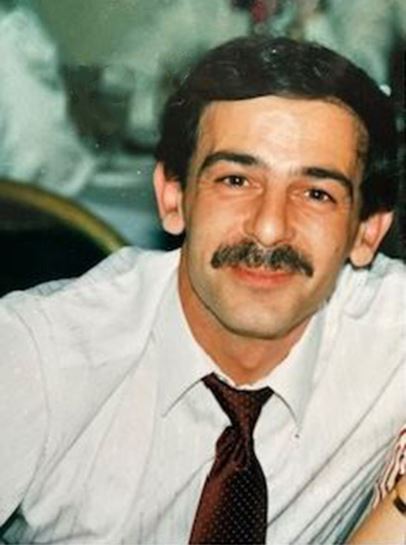 Lin Papadopoullos Tony's widow and Chair of Trustees, Tony Papadopoullos Charitable Trust
Sopra Baking Software (SBS) and Tony Papadopoullos
SBS is the partner of choice for over 1,500 financial institutions, including large banking groups, neobanks, lenders, auto dealers, payment institutions and many more in over 80 countries worldwide. The business prides itself on combining the agility of a fintech with the backdrop of being part of a large group.
SBS acquired Bristol-based Apak Group in 2018, the company founded in 1979 by Tony Papadopoullos at his kitchen table. Tony's computing background and connections provided a compelling case for an impressive roster of talent to join the business. The outcome was the creation of Apak's 'can do' culture, a collaborative spirit and a platform for sustained success, all of which remain to this day.
The Tony Papadopoullos Scholarship
The Tony Papadopoullos Charitable Trust was established with a donation from funds created by the merger of the original Apak business and the Sword Group.
UWE Bristol worked with the Trust to create the Tony Papadopoullos Scholarship – financial support awarded to high-performing students studying an undergraduate course involving computing.
SBS continues to support the scholarship through regular donations to the Trust. The team sees it as an appropriate memorial for Tony, and everyone appreciates the feel-good factor of supporting tomorrow's digital talent.
Prizes
Prizes are generous donations given as recognition to students who are excelling in their studies or who are positively contributing to life at UWE Bristol. Prizes help with students' career outcomes when they enter the job market, they stand out on a CV and help open doors.
Prizes are not merely financial; the gesture of the support can be a life-changing resource for students.
"The impact of a donation is so much broader, deeper, profound and potentially life changing. It can help someone at a junction in their life when they feel that there is nowhere else to turn. That is the change that one person can make."
Read Oliver's story
Oliver Hall BA(Hons) French, Spanish and European Studies, 2002 – Recipient of Emily Rose Prize
The Emily Rose Prize was established by two parents that wanted to commemorate the memory of their daughter who passed away during her studies at UWE Bristol. The small monetary prize was awarded to students that displayed determination in the face of exceptionally difficult circumstances. Oliver, nominated by his faculty staff who had supported him following an unbearable situation in the first year of his studies, was awarded the prize during a time when he came close to leaving university and went on to complete his degree in French, Spanish and European Studies.
The donation brought to light the support network available to him at UWE, and the recognition that he needed to continue with his studies at a time when he didn't want to return to Bristol. For Oliver, it symbolized much more than money, it symbolized a second shot at university and the life he had newly begun to build. He restarted his first year the following autumn went on the graduate in 2002.
His degree gave him an understanding of the logistics of learning a language, intercultural communication and respect for other languages, cultures and peoples and has since led him to work across Europe and Asia. He was then headhunted for the inward investment agency in Copenhagen to work as the Head of Tech Investments.
Speaking to the UWE Bristol alumni team earlier this year Oliver said that "It's not just writing a cheque or the money itself. The impact of a donation is so much broader, deeper, profound and potentially life changing. It can help someone at a junction in their life when they feel that there is nowhere else to turn. That is the change that one person can make.
"Two bereaved parents that had the compassion, foresight and generosity to make something positive of such a tragic situation by turning the memory of their daughter into a force for good".
Without the support of our alumni, staff and friends of the University, many students that face financial and emotional hardships face abandoning their studies. This support helps ensure that students can go on to chase their ambitions and fulfil their potential, regardless of their personal circumstances.
How to give a prize or scholarship
If you are interested in finding out more about how to support the next generation through a prize or a scholarship, please contact the Development Team at Development@uwe.ac.uk to provide some background information. We will be in touch to discuss your ideas and answer any questions.
100% of your donation will go towards supporting an exceptional UWE Bristol student. The minimum suggested donation for a prize is £100, and for a scholarship £1,000. We can provide advice on how to maximise the impact of your gift.
UWE Bristol Fund
Donations provide grants to support students and local community projects.
Support student and staff-led projects that help local communities grow and prosper.
Help us to provide hardship grants for students facing severe financial difficulty and funding for extra-curricular activities.
The UWE Bristol Fund is made up of donations of all sizes from alumni, staff and friends who want to make a real difference to the University community.