Donate to the UWE Bristol Fund
Your donations help provide grants of up to £3,000 to support the development of partnership working between staff and students and local community organisations.
The UWE Bristol Fund supports projects that involve UWE Bristol students in activities that have a positive impact on the local community. We have a particular interest in sustainability and look for projects that enhance student's learning and support students in developing new skills.
Make a donation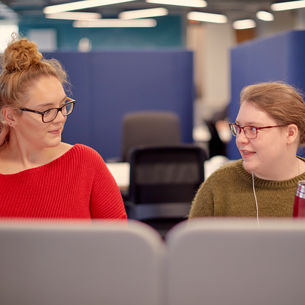 Recently funded partnerships
A couple of our recent funded partnerships include:
Future Heritage, in partnership with Ashton Gatehouse
UWE Bristol students worked with a group of year ten photography students from Ashton Park School. The school students explored stories and images about the history of Ashton Gatehouse and their work culminated in a public exhibition.
Festive Friends, in partnership with St Werburgh's Community Centre
One of our students organised a Christmas celebration for 85 older people in the local community, helping them to feel less isolated and build new social connections. The event included a three-course lunch with table service in the beautifully decorated hall at the centre, live entertainment, and accessible community transport for guests who were unable to travel on their own.
"The Festive Friends event in St Werburghs for isolated older people made a bigger difference than I ever initially imagined."
Heather BA(Hons) Marketing
Apply to the Community Grant
How to apply if you're a student or member of staff looking to apply to the Community Grant.
Community Grant applications