Support our student grants
Give your support
The UWE Bristol Fund provides hardship grants for students facing severe financial difficulty and funding for extra-curricular activities through student experience grants.
Make a donation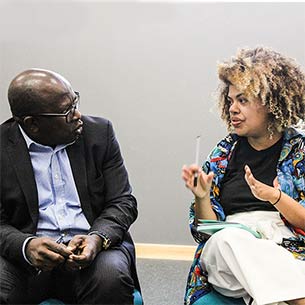 Student Hardship Grant
Hundreds of UWE Bristol students require financial support each year. Without this support, students facing severe financial hardship might face having to give up their course and their hopes for the future. We aim to help as many as we can to make the most of the academic opportunities available.
"The funding had a massive impact on our ability to run the trip. Without it, we would have had to attach a price tag, meaning not everyone would have been able to make it."
Read more about the project
Student Experience Fund recipient Law Society
Thanks to a grant from the UWE Bristol Fund, 50 students from the UWE Law Society visited the Houses of Parliament, Royal Courts of Justice and the Old Bailey. Funding provided an opportunity for them to experience the legal world in action and learn how our institutions works to inspire interest in their chosen legal, or non-legal career.
Without the generous support of our alumni, this informative and educational trip would not have taken place and students involved would not have gained this invaluable experience that will shape them into the professionals of the future.
Student Experience Grant
Student Experience Grants help to offer the best possible experience to our students during their time with us.
Some grants have supported the purchase of equipment to enable clubs and societies to compete locally and internationally. Others have helped student groups to come together to run events that help broaden the overall student experience and develop crucial skills that help students to excel once they leave UWE Bristol.
"It has made our goal to one day take a tap team to competitions across the country a whole lot closer. Thank you from all of UWE Dance!"
Read about the grant
Olivia Judge UWE Dance President
The UWE Bristol Dance Society received a Student Experience Grant to purchase a portable and packable dance floor. The floor has enabled the Dance Society to recruit more members, train more effectively and enter national competitions to represent the University.
Apply for grants
If you're a student looking to apply for a grant, find out more about: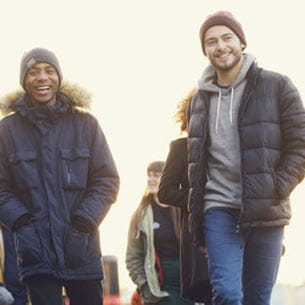 Alum Zoë Power transforms Festival Way
MA Printmaking alum Zoë received a Student Experience Grant from the UWE Bristol Fund to build her light-up mural 'Electric Moon', designed to brighten a dingy commuting route for cyclists and pedestrians. The glow from the moon now floods the path making if feel safer.
"It helped us get an amazing and inspiring local poet who helped us explore our hijabs in ways we had never thought possible."
Read Saharla's story
Saharla BSc(Hons) Psychology with Sociology
During her placement for her BSc(Hons) Psychology with Sociology degree, Saharlasecured a Student Experience Grant from the UWE Bristol Fund for her project, the 'Hijabi Monologues'.
The Student Experience Grant enabled Saharla to bring in local poet, Shagufta Iqbal, to run a workshop with a group of Muslim women students at Hamilton House, Stokes Croft, where they explored their identities and relationships with their Hijabs through poetry as part of International Women's Week.
The project culminated with a live performance of the monologues by the students involved. The performance took place at Frenchay Campus in front of an audience which helped boost the students' confidence, develop their own communication skills, and challenge attitudes surrounding the significance of the Hijab to different women and the intersections of a diverse range of identities.
Giving Black and Minority Ethnic students a platform to voice their opinions and getting the wider student population to understand more about their fellow course mates is crucial if we are to be able to spread positive messages of inclusiveness.
You may also be interested in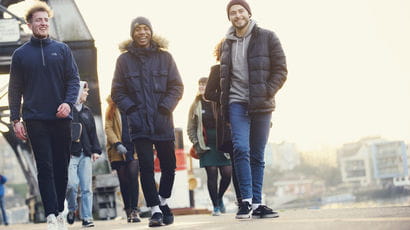 Apply for the hardship grants we provide for students facing severe financial difficulty and funding for extra-curricular activities through student experience grants.
If you would like information about supporting a particular project or area of the UWE Bristol Fund, please get in touch.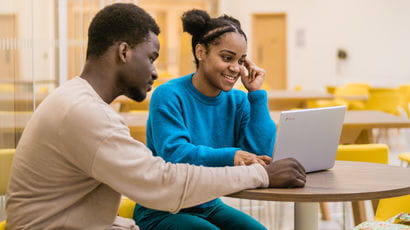 UWE Bristol has a pioneering Widening Participation programme, but we need people like you help us make it happen.