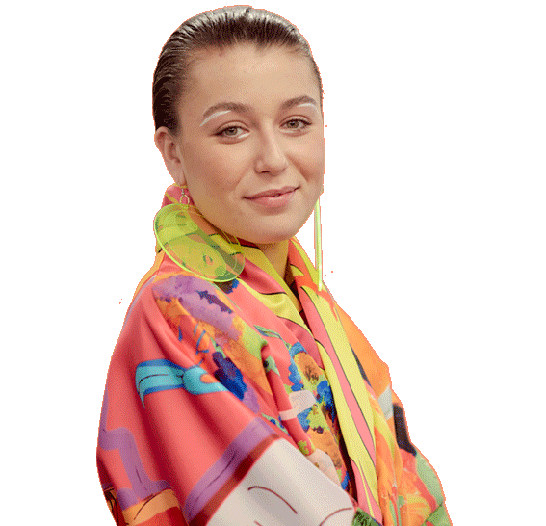 It's here. Alexa's first university prospectus.
Use Alexa to find out about everything from our facilities to the city we call home.
Not just another university
Comfortable never changed the world. Join us and tackle the big issues head on.
We champion curiosity and encourage you to question everything. We inspire you to push every button and break every mould. We want you to challenge the way things are done. To stop and think. Because when you stop and think, great things happen.
You're the future. Now create one you can thrive in.
What is an undergraduate degree?
An undergraduate degree is the foundation for your future. It's a thorough grounding in your chosen subject. You're an undergraduate student if you are studying for your first degree – usually a Bachelor of Arts (BA) or Bachelor of Science (BSc).

Many students opt for a full-time three year course – but it's also possible to balance study and life, learning part-time. Another option is to build practical skills and proven experience on a paid placement year. It's a great way to really test your new skills and knowledge, and you'll make valuable workplace connections, too.
Take a Virtual Tour of our campuses
You don't need to visit us in person to get a real feel for the facilities on offer and our diverse campuses. Take a Virtual Tour and discover it all for yourself from wherever you are.
Campus and facilities Virtual Tour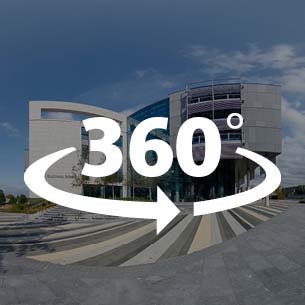 Download our prospectus
Find out more about our courses, application and life at UWE Bristol by ordering a digital version of our undergraduate prospectus.
Prospectus
91%
of our graduates are in work or further study 15 months after graduation. Graduate Outcome Survey 2019/20, published 2022.
24Th
out of 121 UK institutions in the The Guardian University Guide, 2023. 
Webinars for applicants
We are running a variety of webinars to help answer any questions that you may have about studying at UWE Bristol.
Webinars
Where you will be studying
Bristol is a city famous for its rebellious streak, independent thinking, unique style and edgy creativity. And our campuses are communities set up to help you succeed. See what it's all about.
Bristol is a city booming with potential. A thriving hub of social and cultural activity, and consistently named as one of the best cities to live, work and study in the UK.
Financial trading rooms, multi-media studios, nursing simulation suites, extensive libraries, virtual learning tools, robotics labs, Health Centre, Centre for Sport: it's all here for you.
Ready to face anything
Heading to university is a big change. A change for the better, but one that can feel like a very big deal. That's why we take wellbeing seriously, with dedicated support services and lots of help to adjust and thrive
Health and wellbeing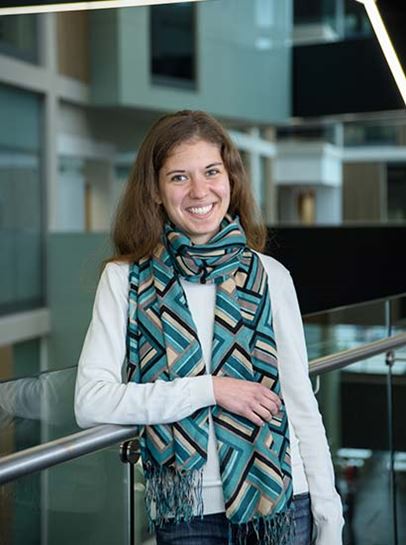 "I feel that my degree gave me a kick-off start to my career and my personal development. A lot of that was a result of lecturers encouraging students to make their own decisions with careful guidance from the university environment."
Anastasia BA(Hons) Architecture and Planning
Real experience counts
95% of our graduates are in work or study after 6 months (DLHE 2018).
Our pioneering courses have been created in partnership with industry. Over 150 come with professional accreditation. This – plus world-class teaching – means you polish the most in-demand skills, and the kind of mindset that employers want and need.
Discover the career development services we have available so that you can choose to lead the way.
Career development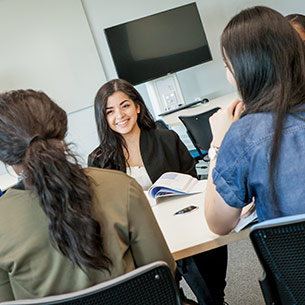 Parents and supporters guide
We understand it can be daunting when your child is preparing to start university. This guide gives you peace of mind with information about application timelines, arrivals and finance as well as wellbeing, security and employability.
Parents and supporters guide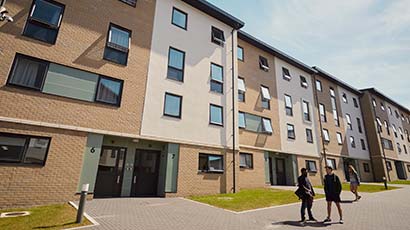 You want to feel at home at university. You have a choice of accommodation options available to you, both on and off campus, to fit your budget and needs. Wherever you choose to live, it'll be safe, well-equipped and comfy, making you feel at home from the moment you arrive.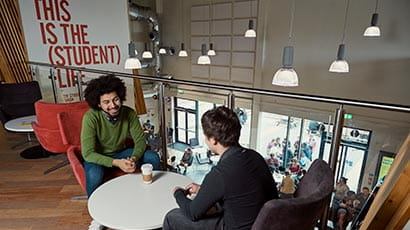 Let's be frank. Choosing to invest in university is a big financial commitment. That's why we help you understand all about tuition fees and funding options. We're here for you when it comes to money matters.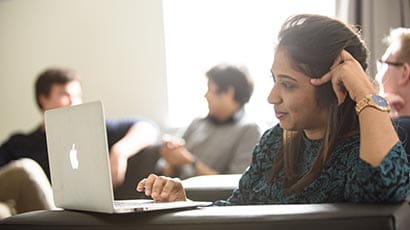 Ready to change the world? Let's make it happen. What to do before you apply, entry requirements, how to apply and tracking your application is all covered.