Architecture Degree Apprenticeship
This degree apprenticeship offers the opportunity to those who have already an architecture degree to invest in professional development.
About
Drawing on UWE Bristol's significant strengths in architectural education and our experience of supporting part-time students through the MArch, this training route enables apprentices to complete the next stage of their professional development investing in their training and retaining their talents and skills, while continuing to work.
Similar to the full-time and part-time MArch Architecture programmes, our Architecture Degree Apprenticeship starts in September. Over the course of four years, you'll receive the training and specialist skills development needed to achieve Part II and III qualifications - with tuition fees funded wholly or in part through the Apprenticeship funding system.
Learners looking to take the next step in their training can benefit from this employer-funded training option, to improve and refine their skills in architectural design and construction, client contact and the operational side of running an architectural practice.
Course details
Indicative content:
Design studio
Advanced cultural studies
Professional practice
Architectural representation and modelling
Design research
Design in practice
Logic to artefact
Low/zero impact buildings
Urban greening: planning, design and delivery
Where possible, taught modules are designed to integrate with learning in our design studio and your practice.
The course comprises weekly studio-based lectures, individual tutorials and group seminars, as well as regular project design reviews.
Design projects are the focus for constructional, structural and environmental technical studies, taught by specialists through lectures, seminars and studio tutorials.
Visiting practitioners, academics and internal researchers contribute to the teaching, and support students' specialist knowledge development.
Qualifications
Students will graduate with a Master of Architecture and Part II and Part III validated from the Royal Institute of British Architects. We are also seeking prescription from the Architects Registration Board (ARB).
Duration and delivery
This course is delivered on a day-release format, with two days per week spent in class for 24 weeks per academic year. During the first two years there is an opportunity to attend a week-long field trip.
Assessment takes the form of coursework, which may include essays, reports, skills portfolios, presentations, and individual projects.
Entry requirements
We require one of the following:
an honours degree of 2:1 or above from a RIBA Part I validated course; or
a first degree in architecture from an overseas institution that can be demonstrated to be equivalent to a 2:1 or above from a RIBA Part I validated course; or
an honours degree of 2:2 from a RIBA Part I validated course, plus a minimum of 60% in the final year design project and/or evidence in the portfolio of significant development since completing the degree; or
successful completion of the ARB Part I examination; or
appropriate academic or professional qualifications equivalent to the above which should be described in detail in the application.
In addition, students should have completed work experience in an architectural practice or related discipline.
You may be invited to an interview (via video conferencing for overseas students) on the basis of your formal application and digital portfolio. Applicants demonstrating appropriate experience, skills and ability at interview will be offered a place.
How to apply
Prospective students may only apply for a degree apprenticeship through their employer. If you are interested in any of our degree apprenticeship programmes, speak to your employer in the first instance. There is funding available to sponsor employees' professional development on degree apprenticeships. We will work with your employer directly to manage your application.
Benefits for businesses
Degree apprenticeships are a flexible and practical way to invest in your employees' career development, as you address any potential skills gaps in your workplace.
You'll retain valuable skills and knowledge in-house, as you upskill your employees and they gain the tools and confidence to make an even greater contribution to your business.
Training is delivered on a day-release format, which means students can put their learning into practice almost from day one.
Apprentices will have access to cutting-edge research, such as the latest thinking on sustainable buildings, giving your practice access to new ideas and developments in this ever-changing field.
Your organisation will also have the full support of our experienced academic community, drawing on our strengths and expertise in architecture, and our wider business network.
Why UWE Bristol?
UWE Bristol has an excellent reputation for its architecture courses, and the caliber of its graduates. We have been ranked sixth nationally for student satisfaction for our architecture courses in The Guardian University League Tables 2022.
This apprenticeship incorporates our MArch strengths in live project work, sustainability, reflective professional practice, architectural design excellence, design research and enquiry, construction contract law and the teaching of professional practice. Architecture at UWE Bristol has a strong engagement with city and regionally sited live project work and runs the 'Hands-On Bristol' live project network. The department also has a strong reputation for its design research teaching with exhibitions and symposia for this integrated within the post-graduate architecture programmes, including the Architecture Apprenticeship.
You'll learn from industry-experienced tutors and practising professionals, work on live briefs from clients, and study cities and buildings on national and international field trips.
With access to our award-winning, sustainably-built design studios, you will develop skills in design, sketching, CAD and environmental modelling; become familiar with using laser cutters and 3D printers and routers; and test lighting in environmental physics and acoustics laboratories.
Regular workshops and projects will be led by professional structural and mechanical engineers, as well as architects from local, national and international practices.
You can specialise areas such as social architecture, conservation or urbanism, to build sought-after skills, develop your portfolio and progress as forward-thinking practitioners.
Contact the Degree Apprenticeship Team
To find out more about the architecture apprenticeship, or for more information about the levy, funding available and degree apprenticeships, please email our Degree Apprenticeships Team at apprenticeships@uwe.ac.uk or call us on tel: +44 (0)117 328 4888.
You may also be interested in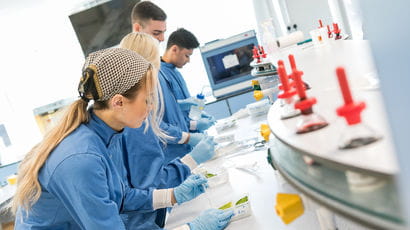 Information for students about the higher and degree apprenticeships offered at UWE Bristol.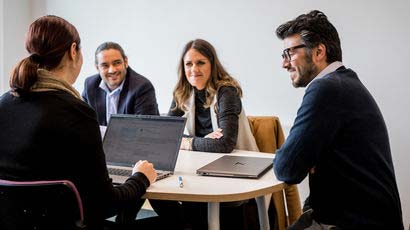 Explore an A–Z of professional short courses available to study at UWE Bristol.