Building Services Design Engineer
This degree apprenticeship will equip apprentices with the expertise required to design the systems and services necessary for buildings and infrastructure.
About
This apprenticeship will equip you with the skills and knowledge you need to effectively manage projects that maintain and enhance the quality of the environment and community. Working alongside other construction professionals, Building Services Design Engineers manage teams of engineers and technicians to design the services found in buildings and infrastructure projects – from heating and ventilation systems, to communications and building transportation.
Course details
This programme is delivered on day-release format, meaning you will spend one day per week in class for 24 weeks per academic year. A typical taught week will include eight hours of contact with academics, and an additional 12 hours of study.
Scheduled assessments will take place over an additional six weeks. Most of the 16 modules will have written assessment plus either an exam or a presentation.
Introductions to and advanced design strategies and calculations covering the breadth of services. Engineering including Mechanical, Electrical, Public Health, Acoustics, Power Distribution, Security, Fire, IT, Refrigeration, Lifts, BMS and Intelligent Buildings.
The course also covers passive design techniques to assess whole building sustainability, and uses dynamic thermal simulation computer software to assess performance.
Construction law and procurement are also part of the course.
There will be an individual research dissertation and final year design project.
Read more about the approved Building Services Design Engineer Standard on the Gov.uk website.
Qualifications
Successful apprentices will graduate with a BEng(Hons) Building Services Engineering university degree (Level 6).
How to apply
Prospective students may only apply for a degree apprenticeship through their employer. If you are interested in any of our degree apprenticeship programmes, speak to your employer in the first instance. There is funding available to sponsor employees' professional development on degree apprenticeships. We will work with your employer directly to manage your application.
Benefits for businesses
Degree Apprenticeships give your employees the opportunity to undertake university-standard training, without having to take significant time out from the workplace.
Taught by experienced professionals, your employees will develop fundamental skills relating to heating, ventilation, and air conditioning (HVAC); electrical and public health services; and building physics. They will learn to select appropriate services solutions, perform sizing calculations, evaluate performance and critically analyse a range of building engineering services. Later in the programme, apprentices will be able to specialise in one specific aspect of the profession.
Your staff will develop an advanced overview of the building development process, including its legal, economic and management aspects. They will gain insight into the driving forces changing the industry such as Building Information Modeling (BIM), sustainability, performance evaluation and digital design.
This apprenticeship aims to produce competent leaders and critical thinkers who can be flexible, innovative and successful in the face of a changing industry. And because they will continue to contribute to your company while undertaking the programme, you'll immediately benefit from their enhanced learning and confidence.
Why UWE Bristol?
The Building Services Design Engineer Degree Apprenticeship not only meets all the core requirements of the accrediting body, but also delivers leading-edge teaching in areas such as energy simulations, sustainability, performance analysis and assessment of the impact of user behaviour on system design.
You will learn from industry-experienced tutors and practising professionals, who incorporate up-to-the-minute ideas from their own research projects into their tutorials. You'll gain hands-on experience through lab activities and fieldtrips, and benefit from a varied and multi-layered learning environment.
You will also have access to a range of design software and industry-standard facilities, such as our environmental physics lab, construction material lab and lighting lab.
Contact the Degree Apprenticeship Team
You may also be interested in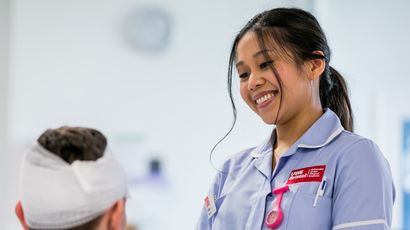 View our range of current higher and degree apprenticeship courses, plus find out about apprenticeships currently under development.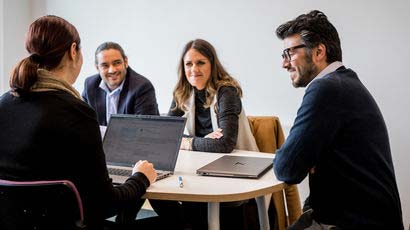 Explore an A–Z of professional short courses available to study at UWE Bristol.