Following UK's exit from the EU, the Government has confirmed that the UK will no longer participate in the next Erasmus+ programme.

However, the UK will continue to participate fully in any Erasmus+ projects awarded funding between 2014-2020. In practice this means that UWE students will remain eligible to participate in Erasmus+ mobility completed before 31 May 2023 and can continue to access Erasmus+ funding within that period until UWE's existing grant has been fully allocated.
UWE Bristol students undertaking a three to 12-month study abroad programme with a partner institution in Europe (including some countries outside the EU) or a traineeship in Europe of between two to 12 months may be eligible for an Erasmus+ grant. This includes students from the Nursing and Midwifery and Allied Health Professions who undertake clinical placements at Erasmus+ partner institutions.
How do I apply for an Erasmus+ Grant?
If you are selected for a study abroad programme which is eligible for an Erasmus+ Grant, the funding will be available to you automatically. There is no separate application for the funding, though you are required to complete and submit all required documentation by the stated deadlines.
Students will be required to complete various items of paperwork to be eligible for the full funding. This will include:
a grant agreement, confirming the terms and conditions of the funding
a learning agreement, confirming what you will studied (signed by your host and your UWE Bristol department)
a certificate of arrival
a certificate of departure
a report on your experience.
Failure to complete the required documentation accurately and in a timely manner may result in delayed or withheld funding.
Grants are usually paid directly into the student's UK bank account in two instalments – 70 per cent on confirmation of your arrival at your placement, and 30 per cent on confirmation of the placement's successful completion.
You may also be interested in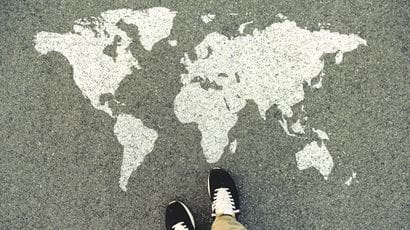 Learn about opportunities to gain international experience by studying abroad as part of, or alongside, your studies.
UWE Bristol students have the opportunity to gain international experience by studying abroad as part of, or alongside, their studies.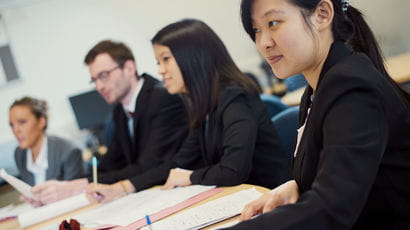 Explore the world and get paid to do it. Future employers will be highly impressed by a placement or internship abroad.