The BBC Studios Wildlife Filmmaking Scholarship
This scholarship is available to students from Kenya and bordering countries on the MA Wildlife Filmmaking programme.
About the scholarship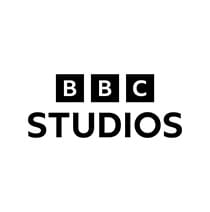 The BBC Studios Wildlife Filmmaking scholarship is fully funded by BBC Studios as part of the Natural History Unit's commitment to nurture, diversify and attract new production talent, in countries where we film frequently.
The Natural History Unit (NHU) is the producer of some of the world's most iconic natural history programmes, which have been watched by more than a billion people globally, and has a long history of providing production and craft training, including over 50 years of camera bursaries. In addition, there has been a very successful 12-year collaboration with UWE Bristol to deliver the BBC Studios accredited MA Wildlife Filmmaking.
The NHU will grant up to two full scholarships to this course to students from Kenya who are successful in being offered a place on this course. This one-year MA course is based in Bristol, UK. The close collaboration between UWE Bristol and BBC Studios means that NHU staff provide regular masterclasses and mentoring support to all of the MA students.
The scholarships for the 2023/24 MA course are open to applicants from Kenya, where the NHU will be filming over the next few years. This ensures that the graduates have the best opportunity to build on their skills when back home in Kenya.
The BBC Studios Wildlife Filmmaking scholars will experience the same learning process as all MA students on the course, but with the additional support of an NHU production staff mentor throughout the academic year, rather than just for their final film.
The MA cohort typically have frequent visits to the NHU Office in Bristol for masterclasses and other events during the academic year. In addition, there are visiting speakers from across the industry. Bristol is a centre for wildlife production with many independent production companies and craft specialists based in the city and the surrounding areas.
Each year up to two BBC Studios Wildlife Filmmaking scholarships will be awarded at the discretion of the selection panel. In future years we anticipate scholarships will be awarded in countries where significant production work is planned.
What it covers
The scholarship covers:
full academic course fees
full accommodation in Bristol City Centre
financial support towards additional expenses, such as, visa application fees, TB testing costs and thesis production
a stipend (UK living allowance) of £200 per week (for 52 weeks or the duration of the course)
approved airfare from your home country to the UK and return at the end of your award – in addition, return flights to your home country to make your film will also be included if necessary
BBC welcome buddy and a BBC mentor.
Please note: the expenses listed above are for the scholarship holder only. We will not cover any expenses for any dependants or family travelling with the scholarship holder.
Eligibility
To apply for this scholarship, you must:
be an applicant for the MA Wildlife Filmmaking course who also meets the MA and scholarship eligibility criteria
be an applicant from Kenya and bordering countries
be a new student to UWE Bristol with no previous UK study
be classed as overseas (for fees purposes)
not be a sponsored student or in receipt of another scholarship or award
provide official transcripts at the time of application
hold an unconditional or a conditional offer, where International English Language Testing System (IELTS) or equivalent is the only condition.
How to apply
You must apply for the scholarship at the same time as you apply for the MA Wildlife Filmmaking course. The application deadline is 14 March 2023.
To apply, you must provide us with a short statement (approximately 500 words) telling us why you wish to be considered for the scholarship. This statement should be uploaded with the other supporting documents that you are required to submit for application to the MA Wildlife Filmmaking course. In addition, you must also include a note to say you have made a scholarship application at the end of your Personal Statement section in the course application form.
Your course application form should give us a clear idea about why you want to study for the MA Wildlife Filmmaking course as well as covering your previous experience and current skills.
The scholarship statement should focus on why the financial and resource support it provides is essential for you to be able to join the MA Wildlife Filmmaking course should you be successful in being offered a place.
Only if your course application is successful, will you then be invited to attend an online interview, which is a standard part of the MA Wildlife Filmmaking course selection process. Those who have applied for the BBC Studios Wildlife Filmmaking scholarship, will be allocated additional interview time where we will interview you for the offer of a scholarship.
For scholarship applicants, both stages of the interview will be with a UWE Bristol staff member and the scholarship interview will be with a BBC Studios representative and a UWE Bristol staff member.
Please note: if you are made a scholarship offer, you will need to accept it for the coming academic year, and deferrals are not permitted.
If you have any questions about the scholarship, please get in contact with Peter Venn at Peter.Venn@uwe.ac.uk.