Preparing and arrival guide for parents and supporters
How to help with your loved one's transition to studying at university, and who to contact if you have concerns.
Top tips
Going to university is a significant change for a student as well as those who have supported them to get to this point. It's important that these valuable relationships continue throughout the student's university journey as a means of providing advice, guidance and support
So, how do you help them now? The transition to university can present several challenges for students – adjusting to independent living, academics, and a new social life – all without the comfort of close friends and relatives. But over time, students find the initial difficulties they faced seem less daunting, especially if they know family and friends at home are on hand, understand the situation and are supportive.
Top tips
Stay in contact. Agree with each other how you will maintain contact. It might even be useful to set a specific time each week when you will touch base with one another. This can be via a phone call, text, or an email but importantly, the regularity of the communication will reduce uncertainty and provide a reassurance that everyone is alright.
Be your child's trusted adviser. Fully support them, but get out of the way. Going to university is a huge transition in anyone's life, so you need to recognise that your relationship will change and develop during this time. Students aren't just managing their studies, but also a range of new places, events and people. As they navigate this, they need the freedom to explore, but as we all know from our own youth, exploring can sometimes mean making mistakes. While mistakes are a natural part of personal developmental and growth, it's also a moment where trusted advice is invaluable and essential. You can support us by knowing what's on offer at UWE Bristol, listening to their concerns and helping them figure out where to go for help on campus. There are many professional services working to support our students. Check out what wellbeing support is available.
Be kind to yourself. This change in your relationship can often lead to feelings of anxiety and concern. While a student is growing and developing in a new environment with new experiences, your everyday life may feel different too. This could leave you with a feeling of loss. It is important to acknowledge these feelings, talk with people you trust and with people who may be in the same situation. Understanding the academic year might be useful, so sign up for the parents and supporters newsletter below.
Talk and ask about potentially uncomfortable things. Alcohol and drugs, relationships, mental health. Remind them that there are resources on campus for just about everything, and encourage the use of them.
Sign up for our parents and supporters newsletter below. You will receive this a few times each term. It will give you an idea of what your student is doing, how they may be feeling and ways that you can help.
Who to contact
If you have questions
All of our contact telephone numbers are available via How to contact us.
There will be times when we are unable to give you information about a student, even though you are their parent or supporter. Students who are over 18 years of age are adults and the University has a legal requirement in accordance with General Data Protection Regulation to respect their privacy. While this means we can only share information with you in exceptional circumstances where there is a serious concern, we will always investigate the concerns you raise with us.
If you are a parent, carer or family member with urgent concerns about the welfare of a UWE Bristol student, please call:
Please note that these numbers are for urgent welfare concerns only. For other enquiries please call +44 (0)117 96 56261 (24 hours, including weekends).
When we will contact you
At the start of each academic year all students agree to UWE Bristol terms and conditions as part of the online registration process. Within this we explain when we may need to contact somebody on their behalf and ask them to provide an emergency contact name and telephone number.
The university will contact a student's emergency contact in circumstances where serious concerns are raised about their wellbeing (including risk to self, others and the University). This is to ensure a joined up and collaborative approach to assessing this risk and providing appropriate support.
A few examples of serious concerns include, but aren't limited to, a student being taken to hospital, concerns that a student is missing, failure to engage in academic study or a student receiving a 'notice to quit' from UWE Bristol's accommodation services and therefore being at risk of homelessness.
Please make sure you have a conversation about being a student's emergency contact, and keeping the information up-to-date, as we rely on students providing the University with the correct contact information. They can easily change or update the information via myUWE, under the personal details tab.
Tools for student success
You may also be interested in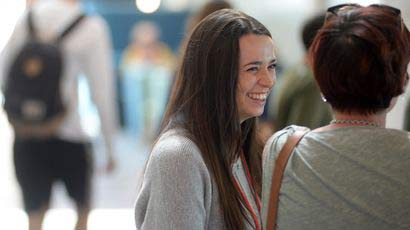 A comprehensive guide for parents and supporters who have a child starting university.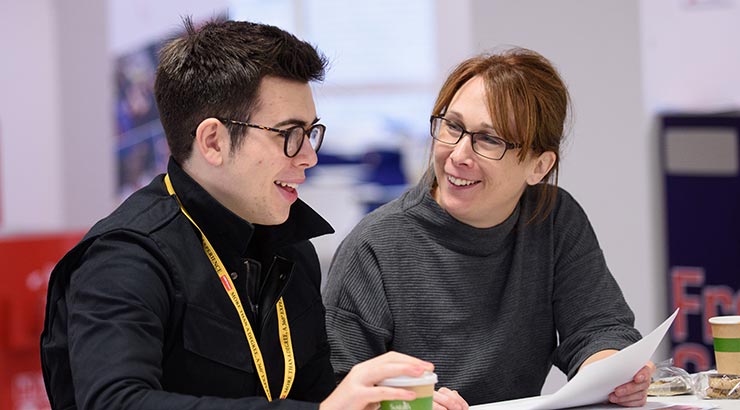 Useful information for parents of prospective or current UWE Bristol accommodation students.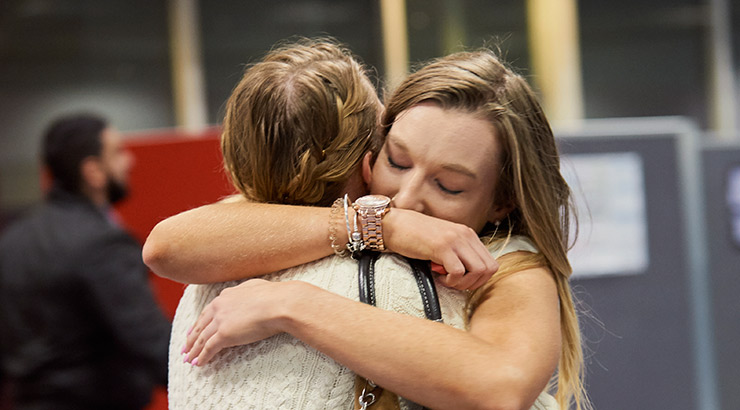 Support for concerned parents, supporters and friends who are looking out for the welfare of their loved ones.