Your application timeline
Get ready. Your ambitions are about to get real. Make sure you don't miss a step – check out our month-by-month guide to your application journey.
What you need to do this month
If you haven't yet, make your first (Firm) and second (Insurance) choice.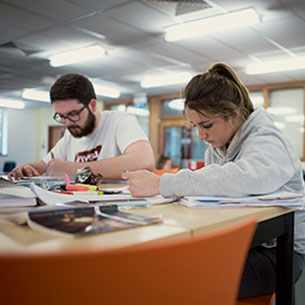 May 2020
Now's the time to apply for university accommodation if you're joining us on a full-time course.
Friday 3 – If you applied by 15 January and you are still waiting, universities will decide whether they are making an offer by today (otherwise UCAS will reject the application on their behalf). You will then be given a deadline by UCAS to make your decision. Check this in UCAS Track.
June 2020
Tuesday 30 – This is the last day you can apply to university for 2020 entry before Clearing begins. If you send your first application (not UCAS Extra) to UCAS by 18:00, they'll send it to your chosen university. After this date, you enter Clearing.
Saturday 6 – Come along to our online Open Day and get a feel for what's to come.
July 2020
Sunday 5 – Last date to apply in UCAS Extra.
Monday 6 – Clearing opens for applications if you already have your results.
August 2020
Thursday 13 – A-level results day. Fingers crossed you got the grades you're hoping for. If not, don't panic – there are options including Clearing. We will confirm our decision by email.
Clearing – If you haven't met your first or insurance choice grades you can enter Clearing and contact universities for vacancies. If you've met or exceeded your grades you may be eligible for Adjustment and have five calendar days to find an alternative place.
Clearing Open Days (dates to be confirmed) – If we make you an offer in Clearing, you'll be invited to a special Clearing Open Day. It's a great chance to talk to tutors about your course, meet current students and have a good look around campus.
Once your place is confirmed and you have completed all admissions requirements you'll receive your username so you can register online.