UCAS Extra
Heard about UCAS Extra? It's a fantastic free service that gives you an extra chance to apply for a place on a course in addition to your top five.
What is UCAS Extra?
UCAS Extra is a free service that gives you another chance to apply for places on courses that still have vacancies. It opens from Thursday 23 February and closes on Tuesday 4 July 2023. It's the next step if you have used all five of your university choices in UCAS, and:
you have received decisions from all five universities – but haven't had any offers
you have received offers – but chosen to decline them.
How to apply
Take a look at our wide range of courses and find the one for you. Then, if you're eligible to use UCAS Extra, you'll find an 'Add an Extra choice' button when you sign in to the 'Choices' section in UCAS Hub – simply use this to apply.
You can only apply to one course at a time through UCAS Extra, so it's worth spending some time researching the right one for you.
When can you use UCAS Extra?
Any time between Thursday 23 February and Tuesday 4 July 2023. We'll aim to get back to you with a decision within 21 days of receiving your application.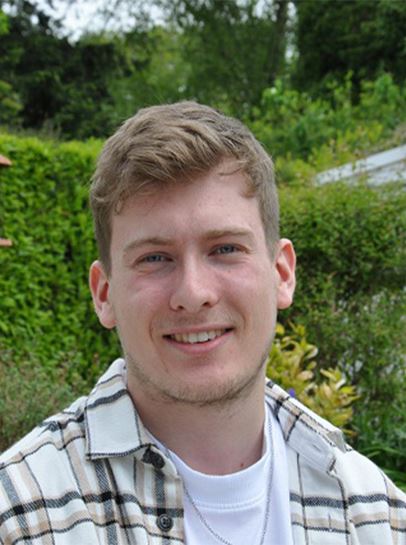 "The skills I have gained from my course are highly applicable to my future career aspirations."
Alexander BA(Hons) Business and Management.
Offers
Accepting an offer
If we offer you a place, you will be given a date to respond by in UCAS Hub, so you have some time to think it through. If you choose to accept, you are committing to the course and won't then be able to apply anywhere else. This also means that you won't be eligible for Clearing unless you don't meet the offer requirements.
Not been made an offer or declining an offer
If we don't offer you a place, or you choose to reject it, you can still apply for another course via UCAS Extra, as long as there's still time. If you don't secure a place, try to stay positive, as Clearing opens in July and will be your next option.
Not yet heard anything?
If you haven't received a decision within 21 days of applying through UCAS Extra, you can withdraw your application at any time and change it to apply for a different course instead.
If you didn't use all your choices by the January deadline
If you didn't use all five choices by the UCAS deadline, you can just add more choices in UCAS Hub (as long as it's before Friday 30 June and you haven't already accepted or declined any offers). Find out more on the UCAS website.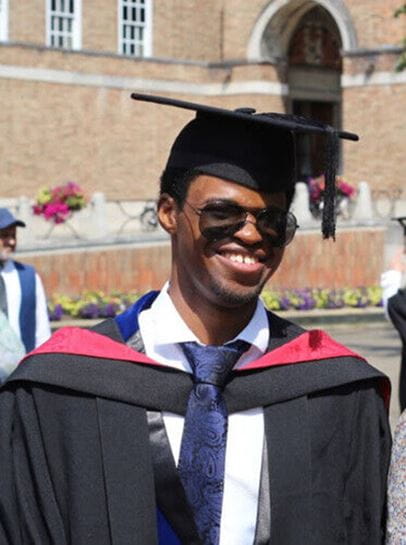 "There's a real collaborative spirit at UWE Bristol. They support students in exploring the best of their potential, making them feel excited to learn."
Abdul-Azeez BEng(Hons) Aerospace Engineering.