Offer Holder Events
Are you holding an offer to study at UWE Bristol? If so, you will be invited to attend an Offer Holder Event. Find out what to expect.
What are Offer Holder Events?
We'll be running virtual and On Campus Offer Holder Events for most courses in spring. We'll invite you to join in a course taster lasting up to 2.5 hours. These course tasters will be different to an Open Day course talk. So if you attended one of those previously and you're wondering whether you should attend a course taster, we encourage you to as you'll learn something new there.
These sessions are a great way to experience what it will really be like to study your chosen course. You'll get a feel for university teaching, plus you'll get the chance to meet your course tutors and current students, so you can ask all your course-related questions.
At the events, you'll also have the opportunity to meet staff from our student support services such as Admissions, Student Money Advice, Accommodation and many more. It's your chance to ask them any questions you might have. Plus, if you're coming to an On Campus Offer Holder Event, you'll also be able to take a tour of your campus and accommodation.
"I attended a course taster session at an Offer Holder Event, which was fantastic as it gave me an insight into the course, lecturer, teaching styles and opportunities available. I'm so glad I went because after that UWE Bristol was my firm and only choice – all based on that event."
Chloe BA(Hons) Creative and Professional Writing
Access requirements
At UWE Bristol, we're committed to being inclusive and accessible, which is why we make sure everyone can access our Offer Holder Events.

If you require any help with getting on to any of our campuses or require specific information on areas of disabled access, please contact us:

Email: open@uwe.ac.uk
What's next?
If you've received an offer from us, look out for an invite in your inbox and sign up for one of our Offer Holder Events.
You may also be interested in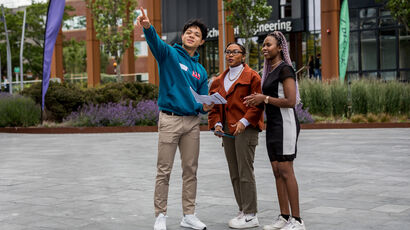 Find out more about the range of Open Days we have on at UWE Bristol, including tours, details of upcoming applicant events and travel information.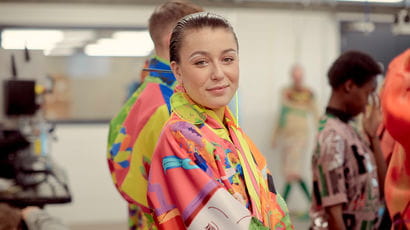 Everything you need to know about undergraduate study at UWE Bristol including courses, accommodation, fees and funding, employability and life at UWE Bristol.