What the Wellbeing Service offers
We are here to support your counselling and mental health needs. Register with us so that we can understand how best to support you.
Counselling
We offer individual sessions, either face-to-face, online or via telephone counselling during your time at university.
We can help you with:
adjusting to university life
feeling lonely or unsure about friends
feeling stressed, anxious, depressed or experiencing panic
coming to terms with bereavement or difficult things in the past
troubles with eating, self-harm or feeling suicidal
difficulties with confidence or low self-esteem
problems in relationships with family, friends or partners.
Major changes are an inevitable part of university life and may come at a time when the familiar support networks of home, family and friends may be less accessible. Student counselling can help you as you adjust to these changes.
You are able to access the Wellbeing Service throughout your studies. If for any reason you need to re-sit part of your course, you are able to access the Wellbeing Service whilst you complete your studies.
"My counsellor was nice, kind, reliable, made me feel comfortable and helped me during the session."
Support for mental wellbeing
We also offer regular mental health support:
Practical strategies to support your mental health
Liaising with academic departments
Linking with other support available within the University
Liaising with local services including doctors and mental health teams
If applicable, the Senior Wellbeing Practitioner will discuss the support you could receive through the Disabled Students' Allowances (DSA).
We understand that getting in touch can sometimes feel difficult so we aim to make these conversations as comfortable as possible.
If you would like support, please complete the wellbeing registration form. Or feel free to contact us for a conversation about how we can best support you.
Personal circumstances
We are unable to provide supporting evidence of personal circumstances for students who do not already attend the Wellbeing Service.
If you have been seeing a Wellbeing Practitioner or Counsellor for something which is affecting your studies, please submit your personal circumstances application and state that you have been receiving support from the Wellbeing Service. You do not need an appointment with us to request evidence.
You may also be interested in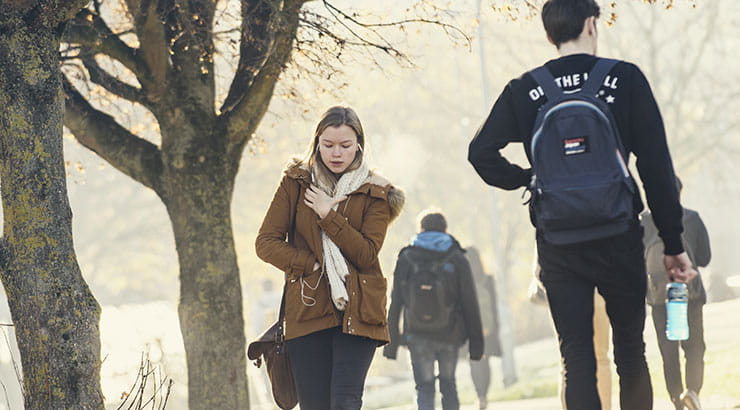 We have a range of resources at UWE Bristol to help you manage your own wellbeing.