Postgraduate courses with early application deadlines
The courses listed below all have specific deadlines due to high interest in the programmes. Applications for these courses have now closed. For more information, please see application deadlines below.
For International and EU students, some courses are still accepting deposits and some are now closed to new deposits.
* Course no longer accepting new deposits (for International and EU students)
Application deadlines
Date

Deadlines

Sunday 1 May

Initial full application deadline for guaranteed consideration

Saturday 14 May

Offer deadline for applications made by this date. Please note, offers will be made throughout the cycle.

Tuesday 31 May

International and EU offer holder deposit deadline for offers made by 14 May.

Please note the following in relation to the deposit deadline:

The deposit must have been received by this date, deposits received after this date may not be accepted.
International and EU deposits after this date will be considered on a first-come, first-served basis.
For on-time deposit payers, please note that due to significant interest in these programmes we may have to implement a waiting list for issuing of Confirmation of Acceptance for Studies (CAS) and in some cases may have to defer your place to the next intake or refund your deposit and withdraw your place.
After this deadline, we will still consider applications if the programmes remain open. Information on this will be available on the specific course page and international and EU deposits will be considered as detailed in the table above. If we offer you a place, we will ask you to accept the offer then international and EU applicants will need to pay a tuition fee deposit. If you do not accept the offer and pay the deposit by the deadline stated in your offer letter, we may withdraw our offer.
For an offer to be made by the deadline you will need to have submitted a full application including all documents required for the course. If there are required documents missing we may not be able to give guaranteed consideration.
In the event that a course closes before these dates there may be an earlier deposit deadline.
Deferrals
We are not able to offer deferrals for programmes with earlier deadlines. However, we appreciate there may be extenuating circumstances to consider and therefore we will consider requests on a case by case basis.
You may also be interested in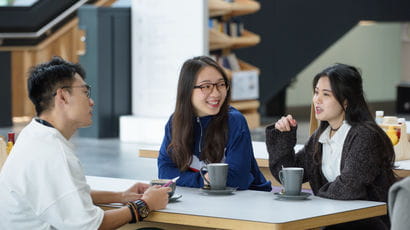 Our international application guide will guide you through the process of applying to UWE Bristol.