International student support
Global student support
Discover how our Global Student Support Team can give support and advice to help you make the most of your time at UWE Bristol.
Global student support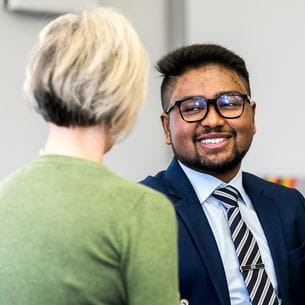 Airport welcome service
We offer an airport welcome service for our international and European students.
Airport welcome
Let us help you settle into life in the UK
Healthcare
Accessing health services, registering with a doctor, emergency support and medicines.
Healthcare
Support for partners and families
Important information about bringing your partner or children with you to the UK.
Accommodation
UWE Bristol accommodation for international students consists of single study bedrooms. Couples and families who wish to live together can apply for private accommodation.
You can also watch our private accommodation webinar for more information.
If you would like some help searching for private accommodation, please complete this short form. It is important that you find accommodation before arriving in the UK, as the University cannot offer you a room whilst you search. So please arrange temporary accommodation if needed (such as to stay in an Airbnb or hotel).
Please contact globalstudents@uwe.ac.uk if you have any questions, or you can post messages on our Facebook chat group to contact UWE Bristol students directly.
Orientation and Global PAL programmes
International and European Student Orientation
A comprehensive programme with informative and social sessions.
Global PAL
Global Peer Assisted Learning (PAL) Leaders can help you adjust to life at the university and in Bristol by sharing their knowledge and experience.
Global Centre
From Pre-sessional English, Summer Schools to student support, we're here to help you settle into your new life and studies at UWE Bristol.
Global Centre