UWE Skilled
A six-week online course aimed at graduates and final year students who are concerned about the challenges of entering the modern workplace.
Worried about finding work? Don't be.
We know the pandemic has thrown a lot of plans in the air, whether you've been out of University for the past year, or are about to graduate.
But don't worry. We've teamed up with Skilled to present UWE Skilled - a pioneering six-week online course designed to equip you with the digital and interpersonal skills that modern employers are looking for and help you to nail that next job interview.
The course starts on Monday 24 May, so make sure you sign up now to avoid missing out.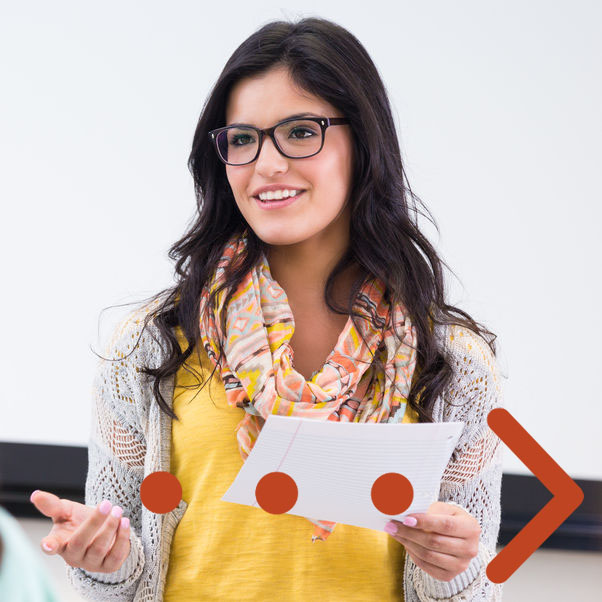 Who are Skilled?
Skilled have an exceptional reputation for the online learning they design, develop and deliver. Their team are pioneers in online education and experts in working collaboratively with universities to launch courses which deliver quality, access and strong outcomes for students.
They conduct research, speak to decision-makers and gather vital data to tailor each course, giving the students they teach, a solid advantage over their peers.
They're determined to close widening digital and soft skills gaps, and have a passion to empower learners and transform lives.
We feel that these principles match the University's values and ambitions, to give UWE Bristol students and graduates the best possible employability skills and prepare for their future careers.
What is UWE Skilled?
Find out what you can expect from our new, pioneering course which aims to give you the skills and experience to enter the job market with confidence.
Guest speakers
We're thrilled to confirm our growing list of guest speakers, who'll be giving you their industry guidance and insight throughout the course. Many of our expert speakers include UWE Bristol graduates and we can't wait to hear what they have to say over the coming weeks. 
Professor Sir Nigel Shadbolt
Sir Nigel is a highly esteemed academic and researcher in the field of artificial intelligence, with over 40 years' experience. He also holds the position of Principal of Jesus College, Oxford and Professorial Research Fellow in the Department of Computer Science, University of Oxford.
Rema Mukena
After earning her degree in Journalism at UWE Bristol, Rema has gone on to become Assistant Producer at BBC Radio 4/BBC Sounds. In 2020 she was named one of the most inspiring Black journalists in the UK by Behind Local News.
Ivan Del Vecchio
A start-up founder and owner of Del Vecchio Pizza, Ivan started his first business, DJ Decks, while studying at UWE Bristol using our Student Ventures offer. He is now working as a tech incubator for a new tech business.
Ashok Vaswani
Ashok is the Chief Executive Officer of Consumer Banking and Payments for Barclays Group, overseeing consumer banking, private banking and payments businesses across Asia, UK, Europe and the US.
Jeremy Boon
Strategy and Analytics Manager at Deloitte UK, Jeremy was named one of the Top 100 most influential Black, Asian and minority ethnic tech leaders in the UK and Europe by the Financial Times.
Dawid Giermak
Since earning his degree in Graphic Design at UWE Bristol, Dawid has embarked on a successful career – first as an Interactive Designer at POPcomms Design Agency and now as a freelancer.
Rose Adderley
Since earning her degree in Media and Journalism at UWE Bristol, Rose now works as our resident Communications and Events Officer (Alumni and Corporate) at UWE Bristol.
Bonnie Dickinson
After earning her degree in Biological Science at UWE Bristol, Bonnie is now an Embryologist at the Bristol Centre for Reproductive Medicine.
What's the course all about?
UWE Skilled is about giving you an edge when you enter the job market. You'll tackle real-world projects, attend online seminars, and join live discussions with a wide range of employers that will interest you.
You'll meet leading CEOs, get advice from leading companies across a wide range of sectors, and work with some of the fastest growing companies.
It's a chance for you to gain the skills you need and take action to market yourself and enhance your job search.
It's the final push towards finding the job you deserve.
Case studies, projects and live seminars with businesses including:
How will the course help with my job search?
Hear from Vice-Chancellor, Steve West on how UWE Skilled will help you harness skills that all employers are looking for, no matter what subjects you've studied.
Course structure
We know how busy things can be in your final year, so we've made sure to keep this course brief and to the point. It'll take 12-18 hours in total over six weeks, starting 24 May, and for the most part, you can study when you like – all of the training is fully online and delivered through Blackboard to avoid interrupting your degree.
You'll only need to set time aside for the live seminars and discussions, which will have a set date and time for you to connect. The rest of the course consists of three topics, each split into two weeks' worth of training followed by a hands-on project.
The first week for each topic will be spent learning and in the second week, you'll apply what you've learned through a collaborative task set by businesses like Apple, Airbnb and Save the Children.
Weeks 1 and 2
Weeks commencing 24 May and 31 May
Think smart. Learn how big businesses use powerful, digital marketing strategies to build, grow, and influence their audience.
Weeks 3 and 4
Weeks commencing 7 June and 14 June
Gathering data is only one part of the puzzle. Learn how ground breaking brands spot patterns and trends to adapt to peoples' needs. Learn how you can use data analytics to support your job search.
Weeks 5 and 6
Weeks commencing 21 June and 28 June
Harness one of the modern world's most powerful and fascinating tools. Find out how businesses use AI to change lives – and how you can beat the recruitment algorithms.
How will UWE Skilled prepare me for the world of work?
Listen to Registrar and Pro Vice-Chancellor (Student Experience) Jo Midgely, talk about how UWE Skilled adds to your degree and helps prepare you for your future career.