Mentoring provides you with career support from an industry professional. Equity mentoring is an innovative, positive-action talent programme for UK black, Asian and minority ethnic students.
"It gave me a path I could follow."
Ferdaous UWE Bristol Student
Benefits of being mentored
Mentoring can take many forms but its aim should always be to encourage you to grow personally and professionally.
It can be an invaluable opportunity to learn from someone with experience in a career that interests you, through which you can develop relevant employability skills and knowledge.
Students from previous schemes have reported many benefits, including:
practical support and encouragement in applying for jobs and accessing opportunities in the graduate labour market
information and insight on job roles, organisations, career structure and opportunities
individualised career planning and support
an opportunity to assess and learn how to demonstrate key employability skills.
"Definitely take this opportunity as it will widen your knowledge and you will get to meet someone who has been in your position and can help and guide you."
What's expected of mentees
You are motivated to improve and develop your employability skills.
Once registered, you must be committed to complete the mentoring programme.
You take the lead in driving the mentoring partnership.
Krishma and Kabamba's interview
Krishma Chuhan, BA (Hons) Business Management with Economics, and Kabamba Mpundu, BA (Hons) Accounting and Finance, tell us about their experience being mentored as part of UWE Bristol's Equity Career Mentoring programme.
Who the mentors are
Mentors are experienced professionals at various stages of their careers, and mostly based in Bristol. Some are UWE Bristol alumni.
Some have already mentored UWE Bristol students and others are new to mentoring.
"The mentor was friendly and did not judge any of my questions which enabled me to ask all related questions."
How to apply
There are two pathways for you to access a mentor:
Alumni Connect – secure a mentor by registering on the Alumni Connect platform
Students registered on the Equity Module.
Note to applicants
We will endeavour to match you with a mentor within your course discipline. In the event that this is not possible, we will be in touch to explore further options. We will make every effort to recruit a suitable alternative, however there may be a delay whilst we make new contacts and develop relationships.
You will be required to attend a compulsory student briefing as part of this Equity Mentoring Scheme – details will follow upon receipt of your application.
You may also be interested in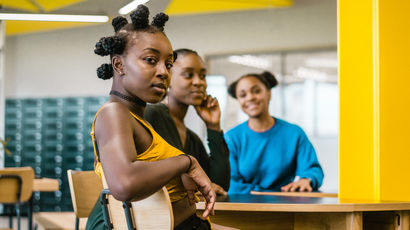 Equity identity coaching is a talent programme for UK Black, Asian and minority ethnic students which feeds into the wider Equity student programme.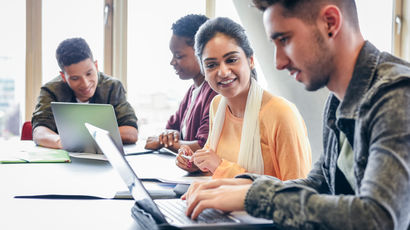 Career Toolkit resources including advice and support for job applications, interviews and choosing a career.