Student Healthcare Leadership Programme
Get inspired by our unique Student Healthcare Leadership Programme, open exclusively to first-year students studying a healthcare course at UWE Bristol.
Developed by the Council of Deans of Health in 2016 and funded by Health Education England (HEE), we're one of the first universities in England to run a health-specific coaching scheme of this kind.
With limited places available each year, if your application is successful, you'll be individually assigned to a coach. Your coach will be an expert in their field, working in a senior healthcare role within settings such the NHS, HEE, Council of Deans for Health, UWE Bristol and other universities. Through regular coaching, you'll develop leadership skills via role modelling, self-reflection and networking, while adapting your learning to your own leadership style and aspirations.
Since pioneering this prestigious opportunity, UWE Bristol students who have completed the programme so far have praised their experience with enthusiastic, positive feedback. We're committed to the continuing success of the programme, so we welcome all applications from those looking to pursue a career in healthcare.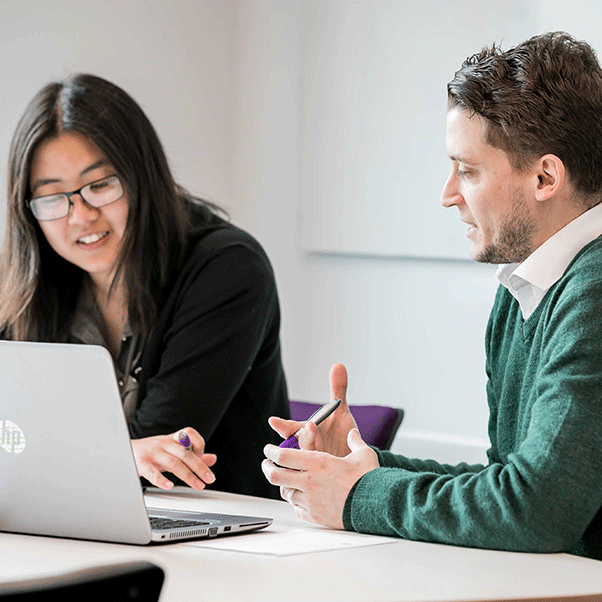 "The Student Healthcare Leadership Programme was an incredible experience - what I loved most was the valuable contacts and allies I've made from many different professions. I also loved the coaching element as it supported my development and helped me to get the most out of the programme and my degree."
Anna Mulvihill BSc(Hons)Nursing (Learning Disabilities) student and previous participant of the Council of Deans of Health #150 Leaders Programme
Reasons to take part
From the start of this special one-to-one coaching opportunity, those selected will benefit from a range of unique activities to enhance your learning experience. You'll learn from inspirational employers and leadership experts, who strive to share the knowledge they've developed over their career.
Build strong networks and industry connections across the healthcare discipline you're interested in, enhancing your employability and professional development. You'll grow personally too, gaining confidence and self-awareness, while meeting like-minded people with a passion for healthcare.
What you'll experience
Over the course of six months, the programme will involve a variety of exercises, including:
an initial two-day welcome event and workshop
three one-hour sessions with a named coach
a final day conference event
submission of a reflective story about your leadership journey after you've attended the conference event (presented as an 800-1000 word blog post).
Programme introduction
Watch a short video about our Student Healthcare Leadership Programme from Marc Griffiths, Pro-Vice Chancellor and Executive Dean of the Faculty of Health and Applied Sciences.
How to apply
Apply for our Student Healthcare Leadership Programme via our application form. We welcome applications from healthcare students with no previous leadership experience, as well as those who already have experience in this area. We'll inform you if your application is successful within a month after the applications have closed.
Apply online (InfoHub login required)
Applications for the February 2022 cohort will close on Wednesday 26 January 2022.
Contact us
If you have any questions about our Student Healthcare Leadership Programme, please contact Gina Ellis, Student Healthcare Leadership Programme Project Lead at the Faculty of Health and Applied Sciences, at studentleadership@uwe.ac.uk. You can also keep up-to-date with the programme and contact us on Twitter @HSW_SHLP.