Positive action at UWE Bristol
 The University takes positive action to improve the opportunities and experience of under-represented groups. 
What is positive action?
Positive action is the use of proportionate measures to eliminate or reduce discrimination, or its effects to overcome disadvantage, or low participation in education, training, and welfare.
Those with a protected characteristic may face disadvantage for social or economic reasons connected to their protected characteristic/s or based on past or present discrimination. Positive action initiatives result in wider benefits for all and aligns to our strategic priority of a place where everyone can thrive and flourish. They can also help us achieve our public sector equality duty.  
We may put voluntary proportionate measures in place where we have evidence of disadvantages, different needs or under-representation. Examples include mentoring schemes, staff/student development initiatives, networks and outreach work.
Examples of current positive action initiatives at UWE Bristol include Equity, Wallscourt Scholarships, the Rod Coleman Scholarship and accreditation as a Disability Confident Employer.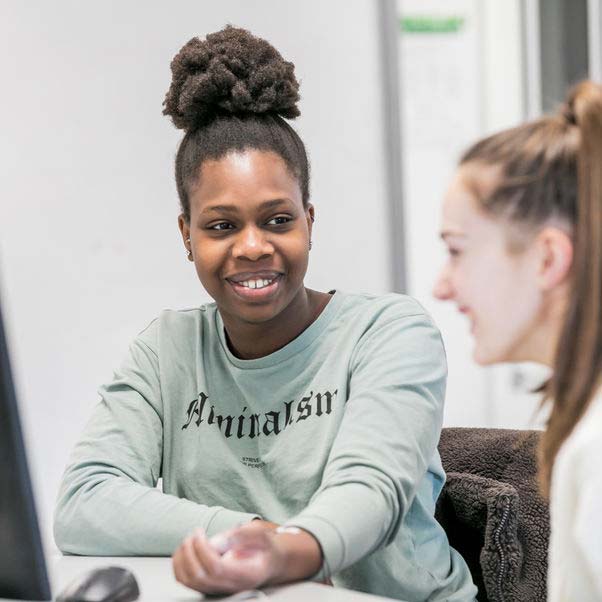 Legislative context
The Equality Act 2010 section 158 (general) and section 159 (recruitment) allows education providers and employers to take action to tackle disadvantages if they reasonably think that people who share a protected characteristic:
experience a disadvantage connected to that characteristic; or   
have needs that are different from the needs of persons who do not share that characteristic; or   
have disproportionately low participation in an activity compared to others who do not share that protected characteristic.   
UWE Bristol, both as an employer and as an education provider, chooses to use positive action to take proportionate means to achieve the aims stated in the Equality Act 2010: 
enabling or encouraging persons who share the protected characteristic to overcome or minimise that disadvantage; 
meeting those needs; or 
enabling or encouraging persons who share the protected characteristic to participate in that activity. 
There are nine protected characteristics of which 8 can be considered in the use of positive action in higher education. These include age, disability, gender reassignment, pregnancy and maternity, race, religion or belief, sex and sexual orientation.  
Section 90 of the Equality Act excludes the protected characteristic of marriage and civil partnership from additional requirements expected of further and higher education.  View a link to the definitions of protected characteristics.  
Data-driven measures
The Equality, Diversity and Inclusivity (EDI) Team use quantitative and qualitative data to identify barriers to access, participation and success for staff and students. Positive action measures for groups that are demonstrably, and statistically under-represented must be proportionate and appropriate to achieving the aims without resulting in people that do not share the related characteristic being treated less favourably.  
Find out more about equality and diversity data, research and evaluation.
Inclusive support for under-represented groups 
As part of our public sector equality duty, we must have 'due regard' to the need to eliminate unlawful discrimination, to advance equality of opportunity and foster good relations between people who have particular protected characteristics and those who do not, together with statutory obligations under the Equality Act 2010 as well as regulatory responsibilities from the Office for Students. In our Access and Participation Plan, the University outlines UWE Bristol's commitment to offering inclusive support for under-represented groups and outlines our key priority areas of activity that meet our regulatory obligations, as monitored by the Office for Students. In addition to the targeted activity included in our plan, the university offers a range of inclusive initiatives that support all students and staff at UWE Bristol.  
We offer a range of inclusive initiatives to support all our students and staff, some of which are available below. Please note this is not an exhaustive list and it doesn't include our work to improve access to higher education as that is available through our recruitment and outreach pages instead.
Students
Find out about the different positive action initiatives we run for our students:
Black, Asian and Minority Ethnic (BAME) students
External partner initiatives
Care leavers/carers/estranged students
External partner initiative
Disability and mental health
First in family at university
Low income
Mature students
Inclusive support
Diverse events: UWE Bristol celebrates a variety of annual history month-linked events throughout the year.
Diverse student societies: Societies are an ideal way to meet people, get more out of university, learn new skills and more importantly have a good time.
Internships and placements: Available to all students, from time-to-time opportunities are available for specific protected characteristics groups.
Staff
Some of the below links sign post to our intranet page, which can only be viewed by current staff. 
Charter marks
We use charter marks to inform our practice and support with embedding change across the whole university. Our current charter marks include:
Athena SWAN
Stonewall
Disability Confident
Mindful Employer
Bristol Equality Charter
Employee Assistance Programme (EAP)
The EAP (login required) is a free and confidential service designed to support staff through all of life's issues, both at work and at home.
Flexible working arrangements
Arrangements can be made for staff who would like flexibility in the way they work. The University encourages and supports flexible working (login required) so that all staff can balance their home and work commitments.
Inclusive recruitment practices
Human Resources (HR) are working closely with the EDI Team to deliver on a staff diversity action plan aligned to the University's EDI priorities. Please take a look at our staff recruitment section for more information on support available for staff.
An inclusive resourcing toolkit (login required) is also available for recruiting managers.
Diverse events
UWE Bristol celebrates a variety of annual history month-linked events throughout the year. Browse the events diary for more details.
Mental health at work
Find out about our support for mental health at work (login required). You may also find the below helpful:
Staff networks
Staff networks (login required) are self-organised groups run by staff, for staff and supported by the University. They bring together people from all faculties and services who identify with a group relating to one of the protected characteristics. Staff networks are a great opportunity for social interaction, peer support and personal development.
Support for disabled staff
The University works in partnership with the West of England Centre for Inclusive Living (WECIL) to provide advice and support on a referral basis on disability-related matters. Find out about the support on offer (login required).
Employers
Training opportunities
BAME mentoring opportunities
Donate
Sponsor
Recruit diverse talent for your business
Further information
Find out more about positive action at UWE Bristol:
External links
You may also be interested in