Department of Allied Health Professions
About us
The Department of Allied Health Professions brings together specialists in the areas of Diagnostic Imaging, Radiotherapy and Oncology, Occupational Therapy, Physiotherapy and Sports Therapy.
The Department has an excellent national and international reputation with students from all over the UK as well as overseas.
We are committed to educating students to meet the demands of their professions. Particular emphasis is placed on creating an environment which facilitates the development of effective therapists who are analytical and reflective; use evidence-based practice to guide their clinical reasoning; and who are able to meet the changing needs within health and social care today and in the future.
Staff are actively involved with research and consultancy in many fields, representing the breadth and diversity of the professional groups.
The Department also incorporates discipline specific and interdisciplinary education to prepare students to work in a diverse health and social care environment.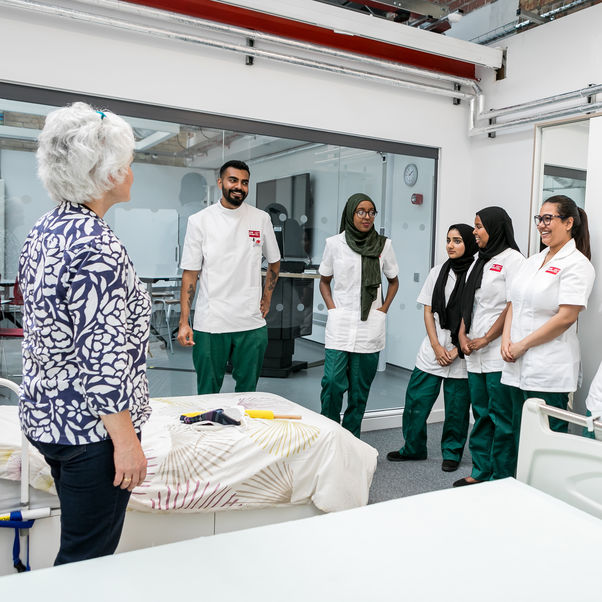 Partnerships and research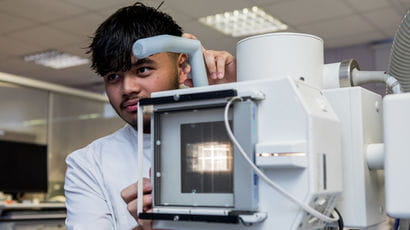 Partnerships
The Department of Allied Health Professions has built strong links with various external organisations locally, regionally, nationally and internationally and continues to identify and develop new educational and research opportunities.
Partnerships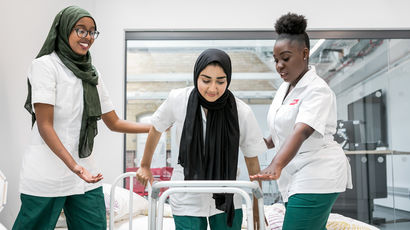 Research
The Department of Allied Health Professions is active in many areas of research, including Diagnostic Imaging, Radiotherapy and Oncology, Occupational Therapy, Paramedic Science, Music Therapy, Physiotherapy and Sports Rehabilitation.
Research
Health professional development
Explore our range of professional short courses in health. Find out about funded opportunities, industry-specific courses and bespoke training.
Explore our courses
Degree apprenticeships
Degree apprenticeships combine on-the-job training with academic study. Our health professions apprenticeships include healthcare science, nursing, occupational therapy and paramedic practice.
Find a degree apprenticeship
Bronze Athena SWAN award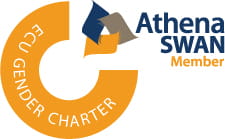 The Athena SWAN Charter recognises commitment to the advancement of gender equality in academia, including professional and support roles. This includes the representation, progression, journey through career milestones and working environment for people of all genders.
The Departments of Nursing and Midwifery and Allied Health Professions successfully achieved a joint Bronze Athena SWAN award in November 2014 and renewed it in 2018 under the post-May criteria.
Glenside Community
With a wide range of health and social care disciplines taught under one roof, Glenside Campus is dedicated to health and wellbeing, where students are supported to thrive.
News and events
News
Find out all the latest from the Department of Allied Health Professions.
Events
Find out what allied health professions events are taking place across the University and how you can take part.