Physiotherapy, Occupational Therapy and Sport Rehabilitation facilities
Take a your of our Physiotherapy, Occupational Therapy and Sport Rehabilitation facilities
Immerse yourself in our Physiotherapy, Occupational Therapy and Sport Rehabilitation facilities by viewing our 360° images below. Move between different rooms and spaces by using the arrows or menu bar on the top left, and use the controls or your cursor to explore the images. You can also expand to full screen using the icon on the bottom left of the images.
What's waiting for you?
Physiotherapy Practical Rooms
Fully-equipped modern physio rooms where you can:
Test out your manual techniques with the kind of hydraulic treatment couches you'll use in a clinic environment.
Enhance your understanding of the human body with teaching aids like skeletons and anatomical models.
Practise your skills in manual and electro-physical therapy.
Clinical Skills Centre
Here, in the Optometry and Clinical Skills Centre you can learn to work with assistive technology options and environmental adaptation in a fully-equipped simulated domestic environment.
Sport rehabilitation clinic and gym
Practise providing rehabilitation and conditioning programmes to students, staff and members of the public using facilities including:
Well-equipped gym
Full range of free weights
Indoor bike trainers
Athlete testing equipment.
Human Analysis Laboratory (HAL)
Dedicated to physiological and biomechanical measurement, the HAL is the home of our specialist equipment for gait and movement analysis in the field of human performance.
Skills and Simulation centre
Test your skills on a ward designed to be as close to real life as possible:
Act out scenarios that reflect clinical practice.
Conduct examinations on manikins programmed to display physical symptoms.
Get used to the ward environment.
Find out more about the Skills Simulation Suite.
Library and online resources
Glenside library - our outstanding health and social care library, has extensive resources for health professions.
There are online journals, workbooks and other guidance are also available on health and social care.
Find out more about studying at Glenside Campus.
Glenside Community
With a wide range of health and social care disciplines taught under one roof, Glenside Campus is dedicated to health and wellbeing, where students are supported to thrive.
Physiotherapy, Occupational Therapy and Sport Rehabilitation image gallery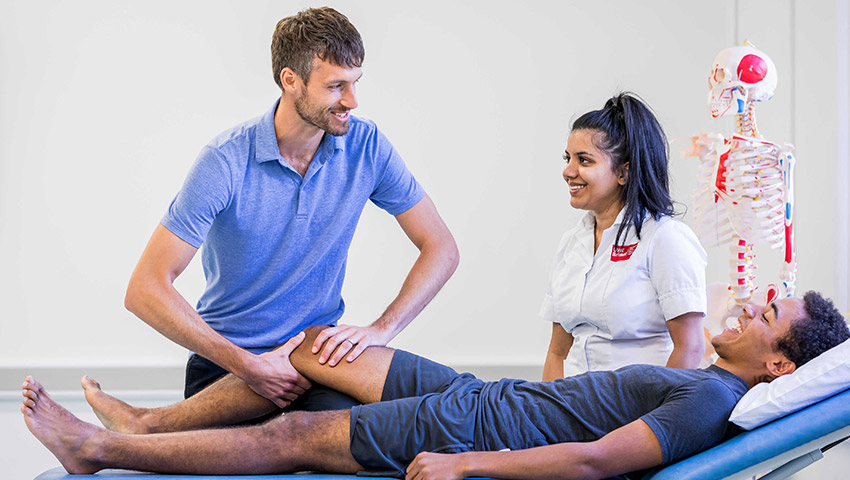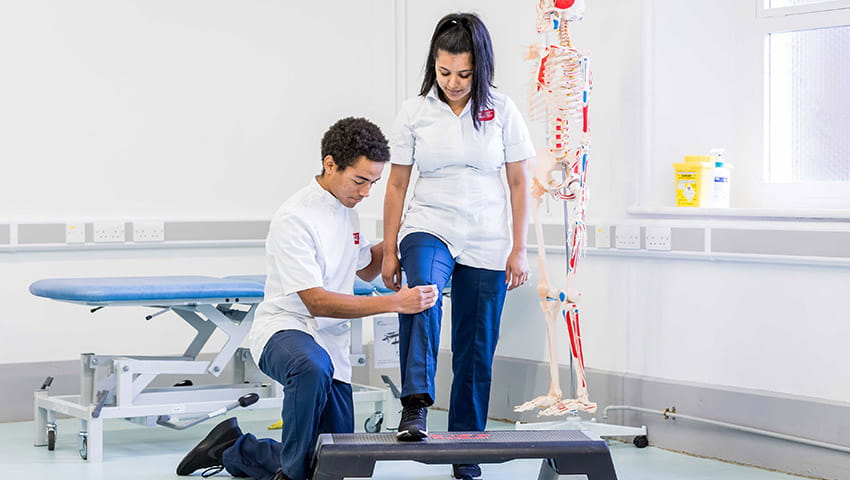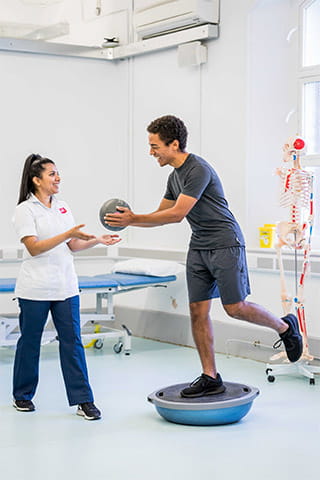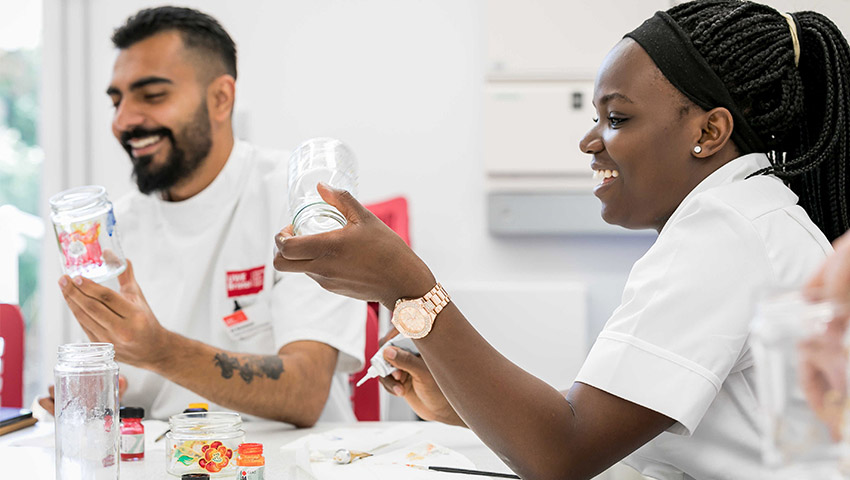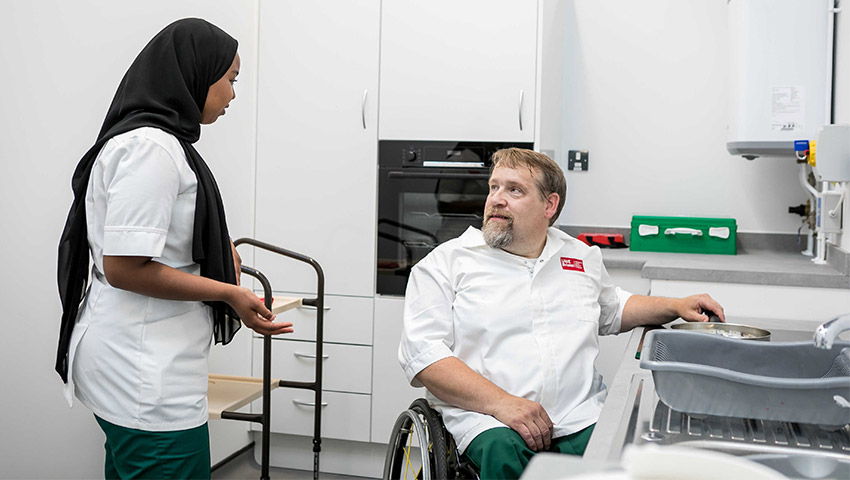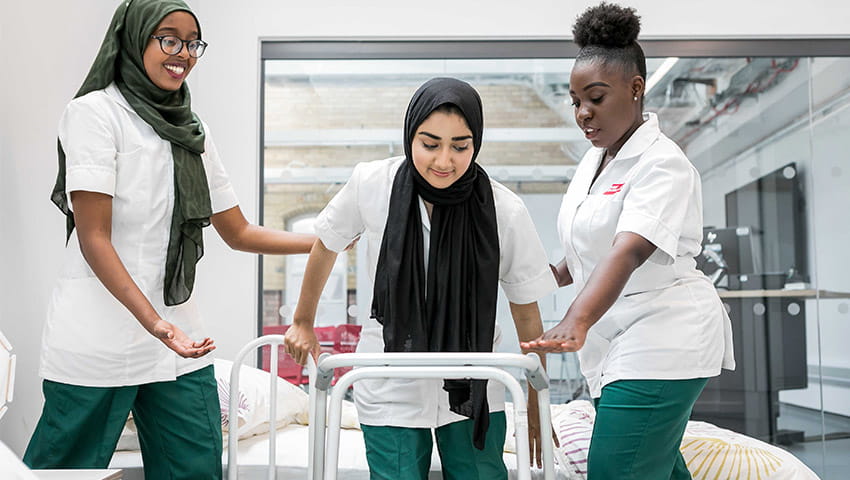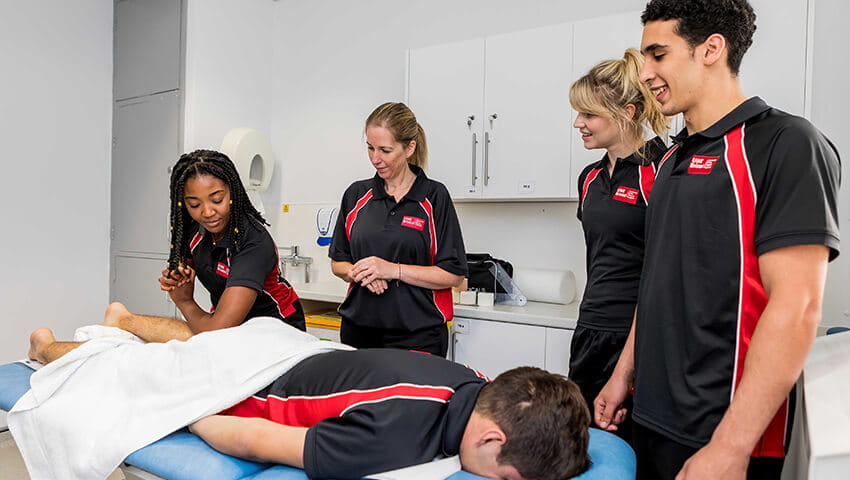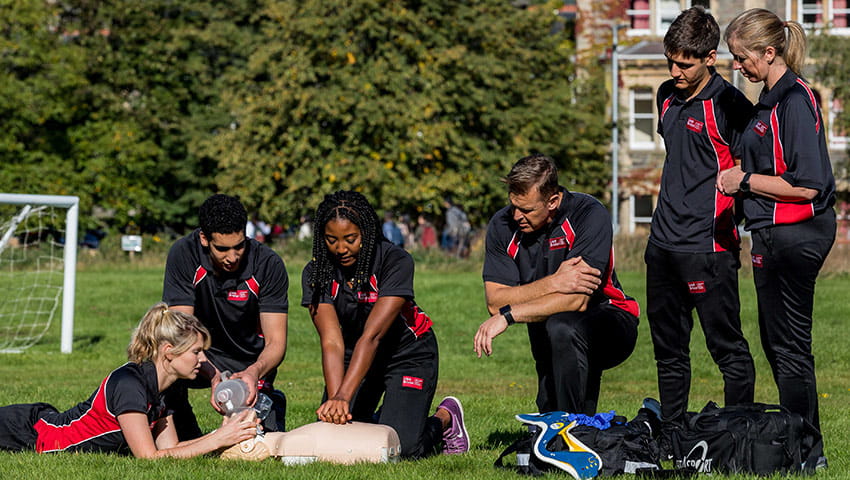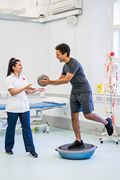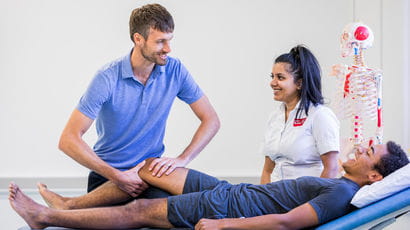 Find out more about Occupational Therapy, Physiotherapy and Sport Rehabilitation courses at UWE Bristol.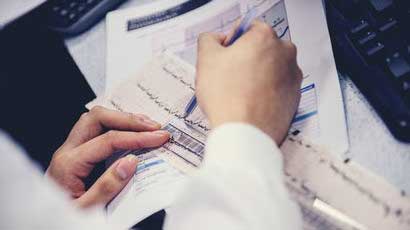 Our courses include Paramedic Science, Diagnostic Radiography, Radiotherapy and Oncology and Optometry.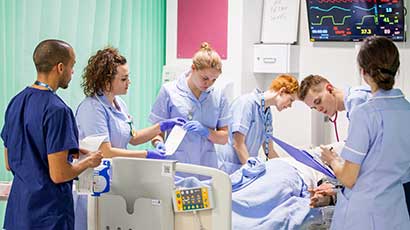 Our courses include: Midwifery, Adult Nursing, Learning Disabilities Nursing, Mental Health Nursing, Health and Social Care Practice and more.