Optometry and Clinical Skills Centre
The Grade II listed former laundry building on Glenside Campus has been transformed into the Optometry and Clinical Skills Centre, a practical learning space for trainee optometrists, paramedics, nursing and occupational therapy students.
Take a tour of our Optometry facilities
Take a look at our facilities by viewing our 360° images below. Move around the space by using the controls or your cursor to explore the images. You can also expand to full screen using the icon on the bottom left of the images.
Teaching began in the new facility in October 2018, providing a home for students studying on the new BSc(Hons) Optometry course, Paramedic Science courses, all four fields of Nursing and Midwifery and Postgraduate provision.
The £5 million transformation of the former NHS laundry site has created a modern facility that retains its heritage features.
This new space adds an extra 1,400 square metres of flexible teaching, learning and assessment space for a range of programmes, including a new Advanced Practice Apprenticeship award, which the College of Health, Science and Society have been successfully awarded by Bristol, North Somerset and South Gloucestershire Sustainability and Transformation Partnership.
Having adaptable space which meets the current and future needs of students and staff is crucial and being able to diversify student income through tender awards and business-to-business models has increasingly become part of the health and social care offering at UWE Bristol.
SKA Silver rating
The refurbishment of the former Laundry has been awarded a SKA Silver rating from the Royal Institute of Chartered Surveyors for its considerate environmental design and use of materials in the project.
Get practical optometry experience
Final-year optometry students can get hands-on experience in our brand-new UWE Bristol Eye Clinic. You'll get to work with patients in our campus community under the supervision of experienced optometrists.
Practical optometry experience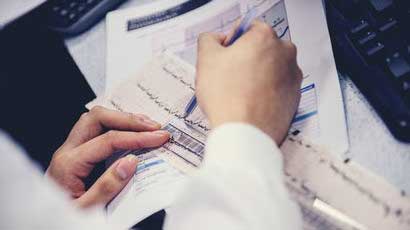 Our courses include Paramedic Science, Diagnostic Radiography, Radiotherapy and Oncology and Optometry.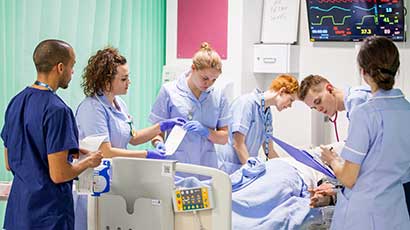 Our courses include: Midwifery, Adult Nursing, Learning Disabilities Nursing, Mental Health Nursing, Health and Social Care Practice and more.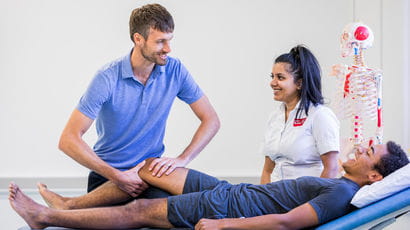 Find out more about Occupational Therapy, Physiotherapy and Sport Rehabilitation courses at UWE Bristol.