Practical optometry experience
Final-year optometry students can train in our state-of-the-art new UWE Bristol Eye Clinic. 
Train in our UWE Bristol Eye Clinic
Get real world, practical experience in our new £2 million full-service UWE Bristol Eye Clinic at Glenside. You'll train in this state-of-the-art facility in the final year of your optometry degree, ensuring you're ready for pre-registration practice when you graduate.
Gain hands-on experience in this clinical setting, working with patients in our campus community and the general public, under the supervision of experienced optometrists. You'll deliver eye examinations, contact lens care and specialist eye care for your patients, while learning to advise and fit the full range of lens and frame products available.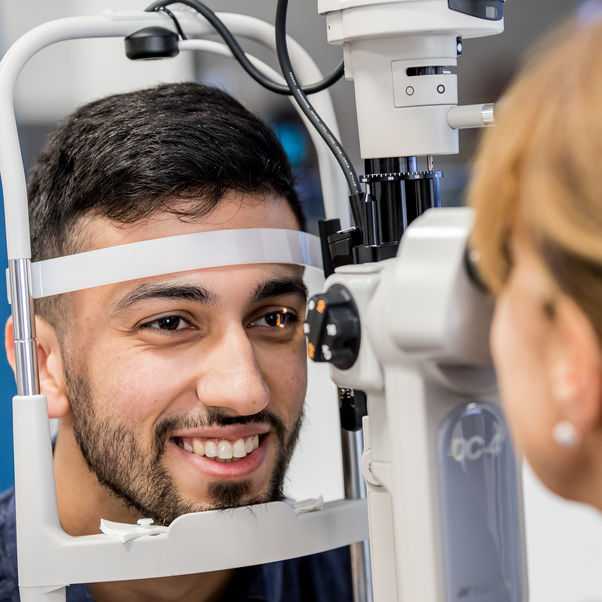 Enhance your learning
You'll enhance your learning by honing the commercial awareness, business acumen and customer service skills. By the end of your course, you'll be equipped with a blend of clinical and business skills needed for a career in optometry.
Use the clinic
As a UWE Bristol student, you'll be able to use this facility too. Benefit from discounted services and products on offer throughout your degree.
UWE Bristol Eye Clinic services