School of Creative and Cultural Industries
About us
Welcome to the School of Creative and Cultural Industries, a vibrant community of makers, producers, performers, writers, scholars and storytellers. With strong ties to Bristol's creative sectors, we'll immerse you in the city's dynamic arts and cultural scene.
Located across two campuses, the School is spread across Bristol's creative ecosystem. Get inspired in industry-standard studios and production facilities at City Campus. Or enjoy a range of stimulating humanities courses at Frenchay Campus, using the latest insight and technology.
As one of the biggest creative hotspots outside London, Bristol is home to many cultural and media organisations. Our partnerships with local museums, news hubs and artistic venues, including the BBC, Arnolfini and ScreenSkills, offer opportunities for real-world learning and professional placements.
At UWE Bristol, we believe creativity powers innovation, growth and progress. We work with agile industry leaders to create new futures, developing digital and immersive technologies through our research, from animation to virtual reality.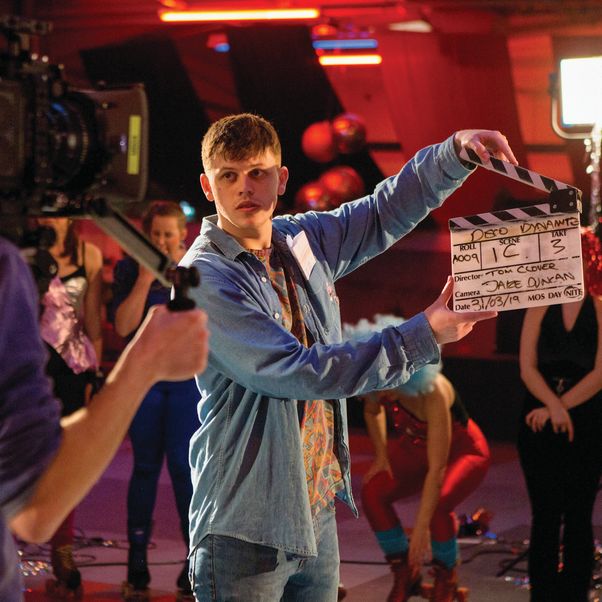 Student showcase
View our digital showcase featuring the work of students from 25 of UWE Bristol's creative programmes across art, design, animation, fashion, media, performance, photography and filmmaking.
Film Studios
Designed to blend in with the scenic surroundings of Ashton Court conservation area, our award-winning Film Studios is home to industry-standard production filmmaking. As well as stop motion animation, CGI studios, sound recording, colour grading studios, editing suites and two large photography suites.
News and events
News
Find out all the latest from the Department of Creative and Cultural Industries. You can also join our social channels:
Events
Find out what creative and cultural events are taking place across the University and how you can take part.