Renowned video artist and UWE Bristol Visiting Professor launches exhibition of retrospective work
See all news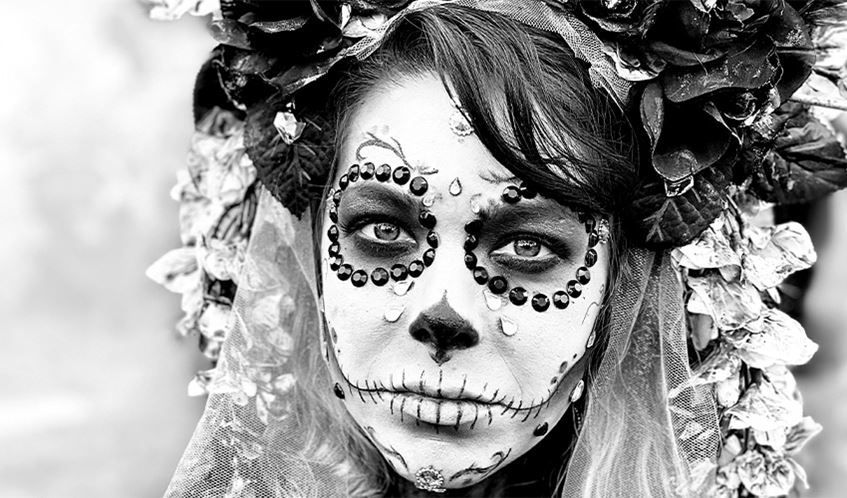 An exhibition featuring the work of UWE Bristol Visiting Professor Terry Flaxton, one of the UK's leading video artists, launches in Bath on Friday 6 October.
The exhibition is a retrospective survey of 50 years of continuous practice in the moving image featuring 66 works created between 1977 and 2023.
Terry, who lives in Wells, has exhibited internationally and been a cinematographer to artists such as Grace Jones, Sting, Queen Latifa, Van Morrison and Madonna, and was a writer and director for the BBC and Channel 4 before moving into academia.
At UWE Bristol, he was Professor of Cinematography and Director of the UWE Bristol research centre that helped shepherd in contemporary HDR, before becoming a Visiting Professor and was awarded a Doctor of Philosophy on the production and consumption of moving images in 2019.
His installations have exhibited five times to audiences of over a million in New York at the Cathedral of St John the Divine. He is a lifetime Academician at the Royal West of England Academy of Art and a lifetime Fellow of the Royal Photographic Society.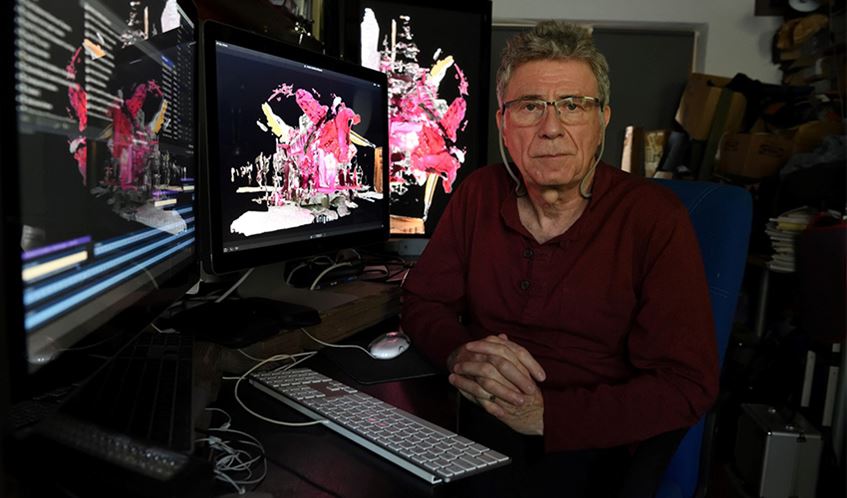 'Terry Flaxton: A Life in Video Art' is structured over four floors at Roseberry Studios Bath, as an upward journey, as Terry explains:
"Looking at Roseberry Studios as a venue I decided I must create a narrative for the audience about why I do what I do using the idea of an upward journey. 'The Human Form' is situated on the ground floor and takes our physical and mental state as a metaphor for our relationship to 'reality'.
"On the first floor 'Landscapes and Installations' provides the audience with a way of interpreting their own response to the work as a way to map ourselves in an unfamiliar way – building on the insights provided previously by looking at the human form – now instead of looking inward to look outward, we're asked to look outward to then look inward.
"The intermediate floor contains my early work from 1977 to 2010 and asks the audience to step back in time and is an attempt to throw my current work into relief.
"The top floor is the summation of my current work and consists of three multi-part collections of the works: 'Anthropocene' (2021) creates the surround for Stravinsky's Rite of Spring; 'Immeasurable Heaven: The Laniakean Paradigm' (2022) reflects on astronomers who have mapped the new world of Laniakea, the largest tract of nearby space ever mapped; 'Entangled: The Human Gaze in an Age of Quantum Entanglement' (2023) proposes that what we invent is simply an extension of our potential future state."
The exhibition opens with a preview event on Friday 6 October (18:00 – 23:00), with the show continuing from 7 October until 5 November on Fridays, Saturdays, and Sundays (11:00 – 17:00).
Tickets to the preview are available here.
You may also be interested in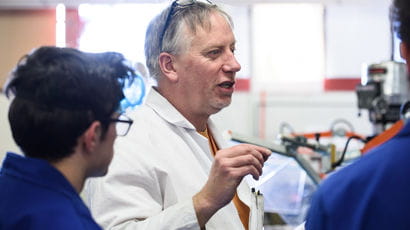 Media contacts are invited to check out the vast range of subjects where UWE Bristol can offer up expert commentary.