Art and Design facilities
You bring the passion, and we'll give you the tools, space and support you need to develop your skills in traditional and contemporary crafts, processes and digital technologies.
Our City Campus incorporates Bower Ashton and Spike Island as well as studio spaces above Arnolfini gallery and the Watershed - so you'll be learning right at the heart of current thinking.
Take a tour of our Art and Design facilities
Take a look at our facilities by viewing our 360° images below. Move around the space by using the controls or your cursor to explore the images. You can also expand to full screen using the icon on the bottom left of the images.
Jamie studied graphic design at our City Campus
Jamie provides a taste of City Campus life and what can be experienced as part of his course.
City Campus
What's waiting for you?
You'll be offered workshops to support your learning then, once you've developed skills you'll be able to access all these resources with the help of our dedicated Student Project Coordinators:
Print centre
A playground of printing ideas, techniques and technical support. From traditional skills to futuristic exploration, get inspired and try:
Screen printing – paper and textiles
Digital print
Lithography
Etching
Typography
Heat-transfer printing
Dyes and dye technology
Fabric manipulation
Surface decoration and embellishment,
Photo-transfer printing
3D printing
Drawing centre studio
Everything you need to build traditional drawing skills, including life models and still life. You can also practice digital drawing, using virtual reality equipment and iPad.
Fabrication studios
In the fabrication studios you can try:
model making
metal fabrication
laser cutting
clay and ceramics
enamelling
3D printers, 3D scanning equipment
woodwork - hand tools, machinery, cnc routing and milling
casting
hot wax
resin and plastic forming
glass
sandblasting
spray painting
Tech lab - a unique facility that opens up the possibilities of animatronics and creative tech: here, explore the power of programming to bring things to life.
Sewing, embroidery and knit studios
In the sewing, embroidery and knit studios you can find the facilities and passionate professional experts to help you turn your ideas into art. Using industrial and domestic machines, you can build skills like:
pattern cutting and garment construction
fabric manipulation
leather work and construction
hand knitting
machine knitting
digital embroidery
Photographic Resource Centre
Fully equipped photography and filmmaking studios, with facilities including:
Infinity cove
Changeable backgrounds
Flash lighting
GHigh access facilities
Analogue darkroom facilities for colour and black and white film processing
Printing from negatives up to 10x8 inch film size
Digital production suites comprising of Imacon scanners, dual screen Apple Mac workstations and calibrated large format inkjet printers
Digital Design Studios
Our Design Studios have comprehensive Mac resources at Bower Ashton, City Campus at Arnolfini and City Campus at Spike Island, providing open access to the full Adobe software suite and dedicated staff to support.
Good to know: workshops with specialist technicians are available to help you make the most of all the fantastic kit.
Collaboration with other creatives
Media Studios - newsroom and studio equipped with the latest software for creating print, television, radio and digital content.
Film Studios - opened in 2019, with industry-standard production and post-production filmmaking, animation and photography facilities.
Animation Studios - facilities support hand-drawn and stop-motion techniques to computer generated forms, digital compositing and post-production activities. The art shop at Bower Ashton Campus stocks a wide range of high-quality artist materials and products at excellent value for money.
Central Loans Desk - based at Bower Ashton Campus, students can hire equipment from this well stocked loans desk.
Art Shop - based at Bower Ashton and there for all your creative supplies.
Student Project Coordinators - a dedicated personal service to help you get the right technical help and support to create your work.
Library and online resources
From journals to specialist books, find out more about resources available in our library.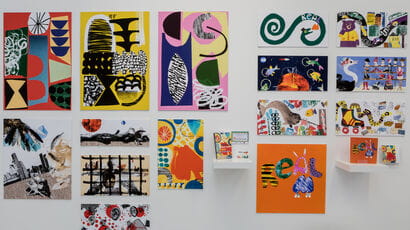 Our Art courses include: Illustration, Fine Art and more. Find out why you should study an Art degree at UWE Bristol.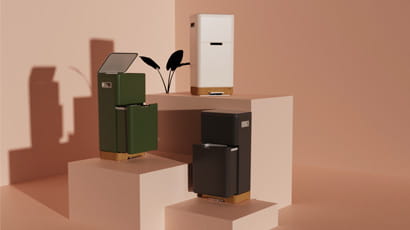 On our design courses, you'll work on live briefs, be inspired by study visits and benefit from our extensive industry links, both in buzzing Bristol and further afield.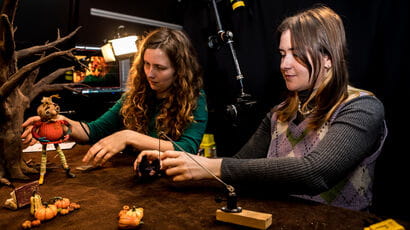 Our courses include: Animation, Filmmaking, Photography, Wildlife Filmmaking and more.