Sewing, embroidery and knit facilities
The School of Arts provides technical support and expertise to all students who wish to make garments, work with soft materials or create embellishment.
Take a tour of our sewing facilities
Take a look at our facilities by viewing our 360° images below. Move around the space by using the controls or your cursor to explore the images. You can also expand to full screen using the icon on the bottom left of the images.
Image gallery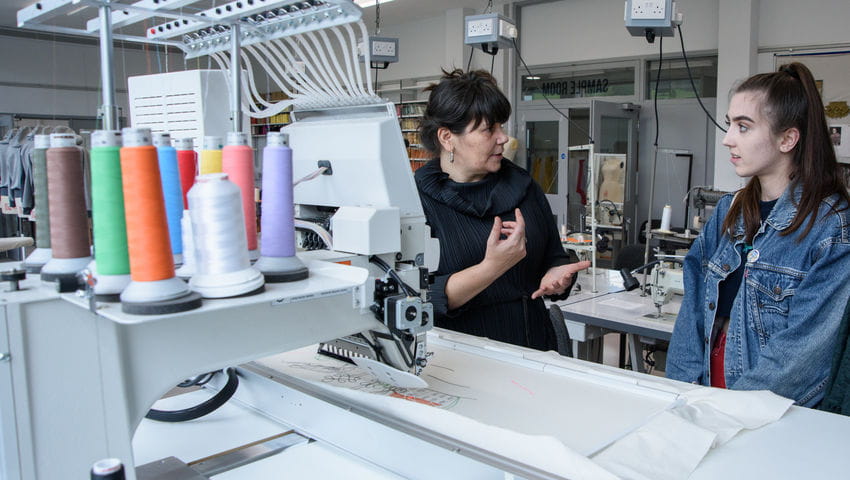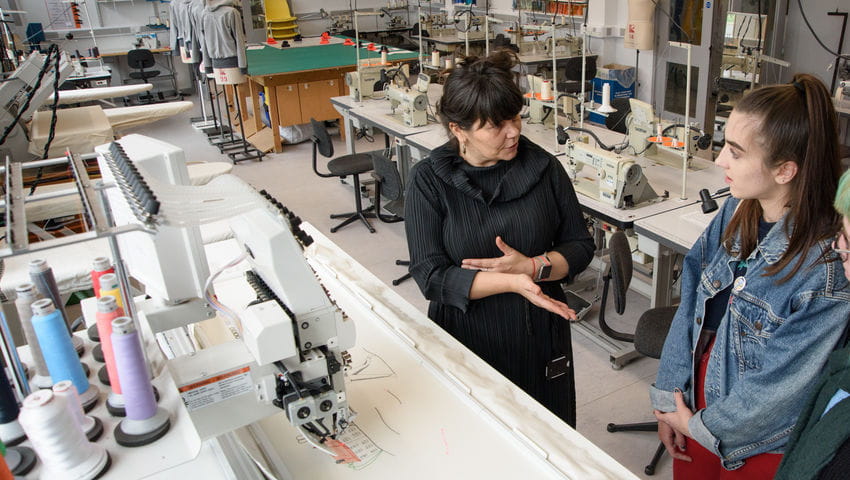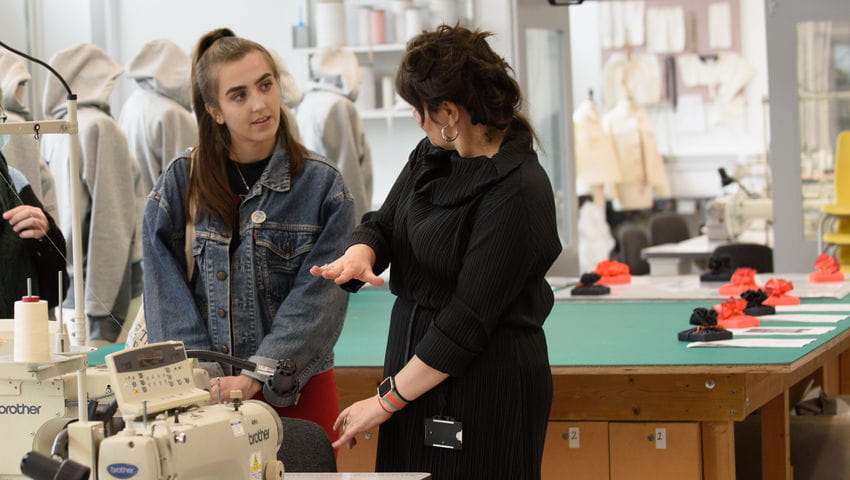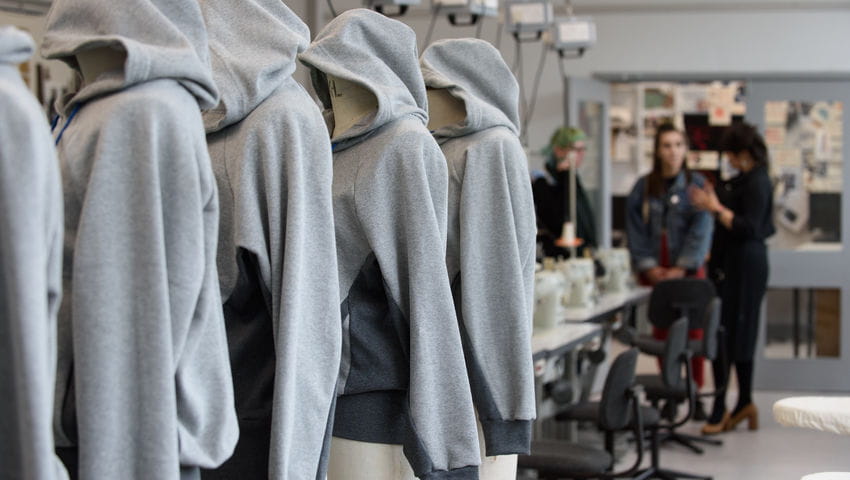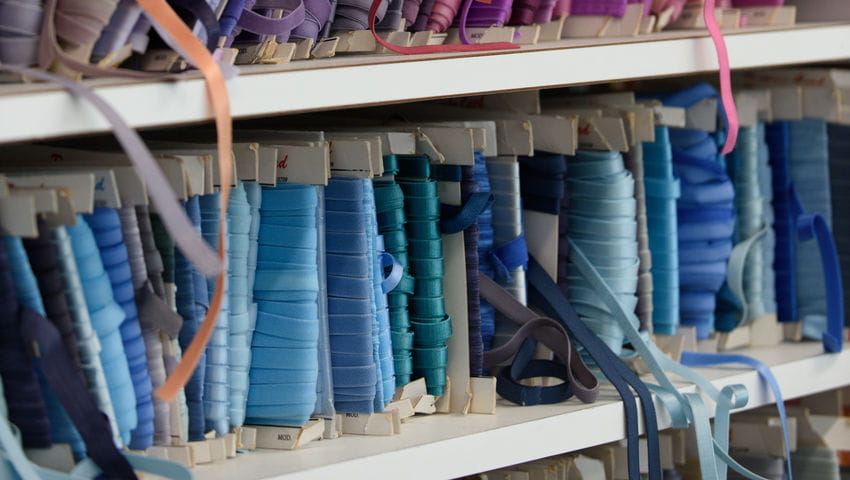 The Sewing Rooms
The sewing rooms are situated at Bower Ashton campus. We have 2 large bright industrial work- rooms. The facilities provide a diverse range of expertise and support to all students who wish to sew or make using soft materials or fabrics.
A large range of industrial and domestic machinery covers a wide variety of stitching requirements from leather and accessories to constructing garments such as a T-shirt or a tailored jacket.
Our facilities includes:
4 boilers with 8 steam irons
30 straight stitch machines
1 zig zag
1 Fusing press
4 Coverseams
1 chain stitch
2 fine fabrics
1 binding
1 edge finisher
1 blind hem
1 keyhole buttonhole
1 shirt buttonhole
1 cylinder arm
1 post machine
2 leather
10 Overlockers
10 domestic Bernina sewing machines
Eyelet, popper and stud button press
We run a small shop selling basic haberdashery such as calico, interfacing, zips and poppers.
The Digital Embroidery room
Digital Embroidery is situated next to the sewing rooms. It is equipped with the latest Wilcom industrial embroidery software, three excellent embroidery machines and a great choice of threads and backings.
Machinery includes
Two Brother PR650s, 6 colours at a time, maximum embroidery size 200 x 300mm
One industrial Tajima TEMX-C, 14 colours, maximum embroidery size 1160 x 340mm
The Knit Room
The knit studio provides technical support and expertise to students looking to make knitted garments, create knitted fabrics or sample for development.
There is an informal consultation system, which allows students to book in to speak with a technician individually or talk through a specific technique or element of their project.
The wide range of facilities includes a number of industrial hand flat and domestic flat bed machines, and industrial steam bed.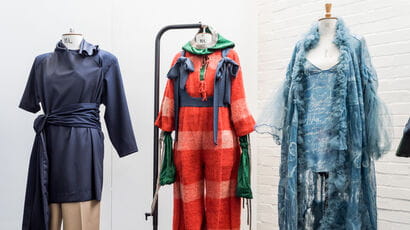 Our Fashion courses include: Fashion Communication and Fashion Textiles Find out why you should study a Fashion degree at UWE Bristol.