Our new state-of-the-art Design Studios at Bower Ashton are helping to shape the future of the creative industries. Featuring flexible workshop spaces, design studios, the Fabrication Centre, the Centre for Fine Print Research and dedicated collaborative learning spaces – we're sure you'll be impressed.
Design facilities
Immerse yourself in our Design facilities by viewing our 360° images. Move between different rooms and spaces by using the arrows or menu bar on the top left, and use the controls or your cursor to explore the images. You can also expand to full screen using the icon on the bottom left of the images.
The building's standing seam metal cladding is complemented by larch cladding, visually linking it to the nearby Film Studios, both buildings fronted by a beautiful landscaped courtyard.
We've recently invested £37 million in our creative industries facilities, as we're ambitious about paving the way as a leading education provider in the industry. These impressive new developments continue to strengthen our links with our creative partners in the Bristol region, and to attract and inspire future artists and designers looking to partner with a university that can match their ambitions.
Image gallery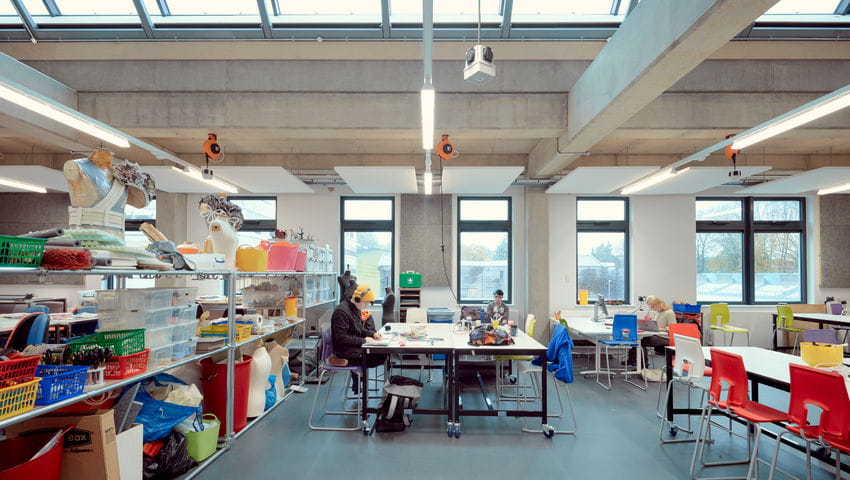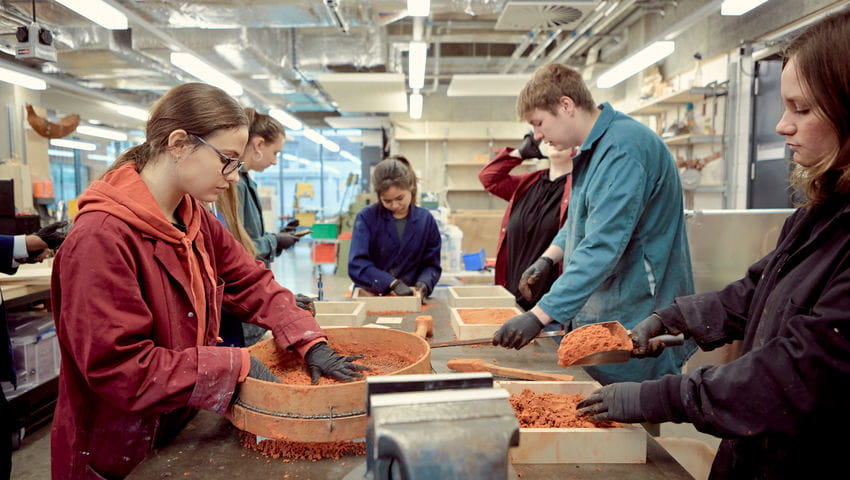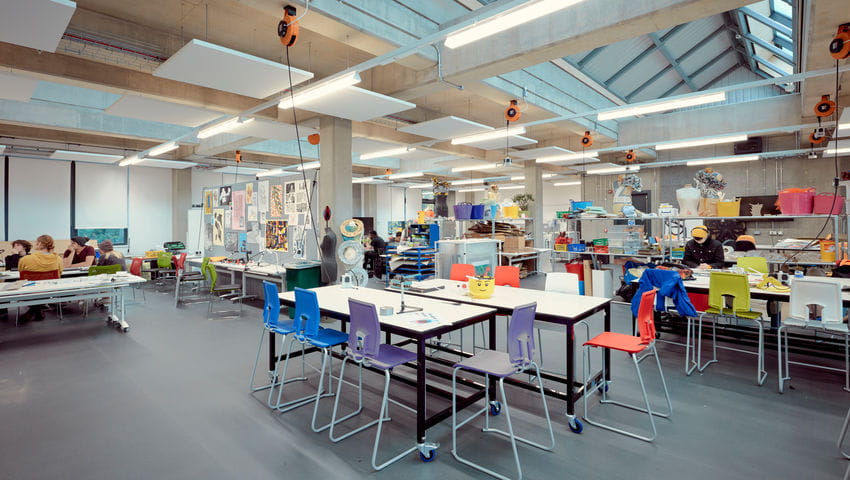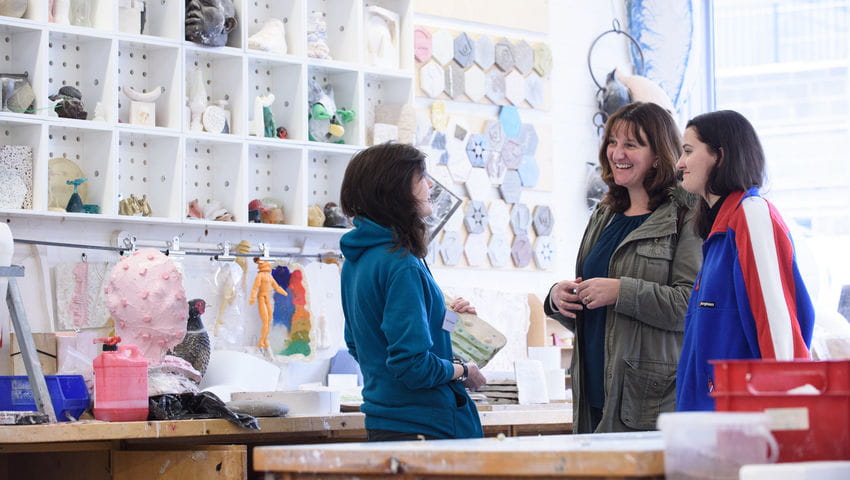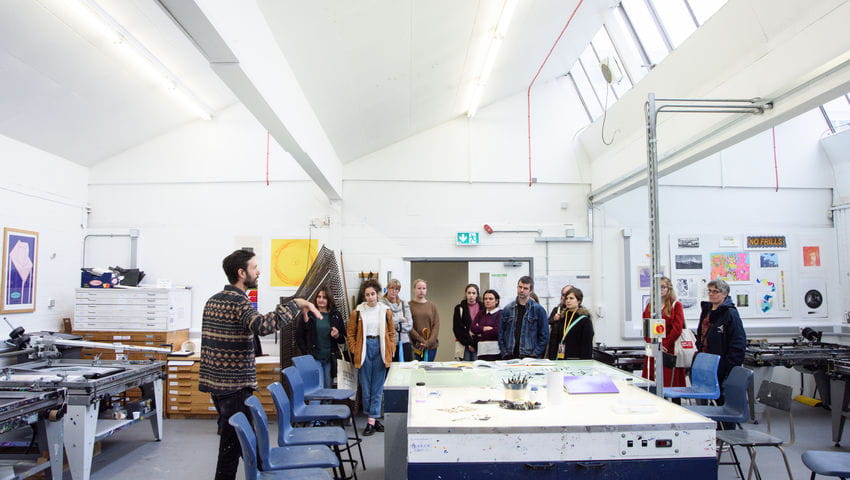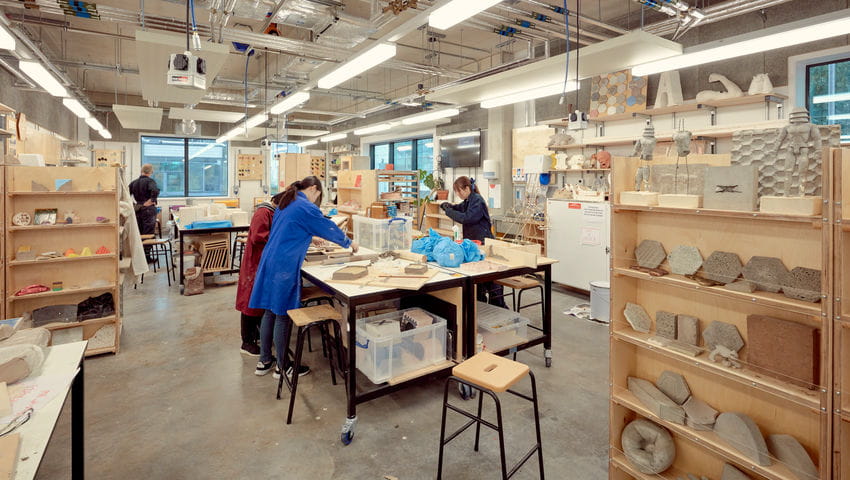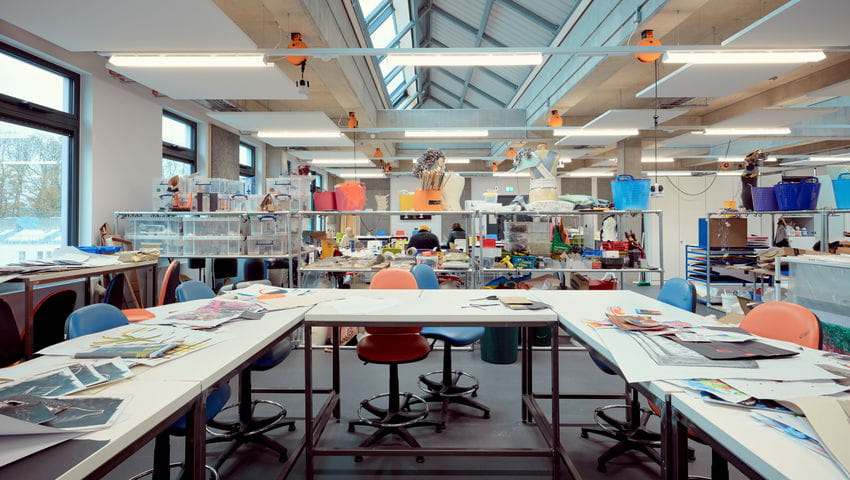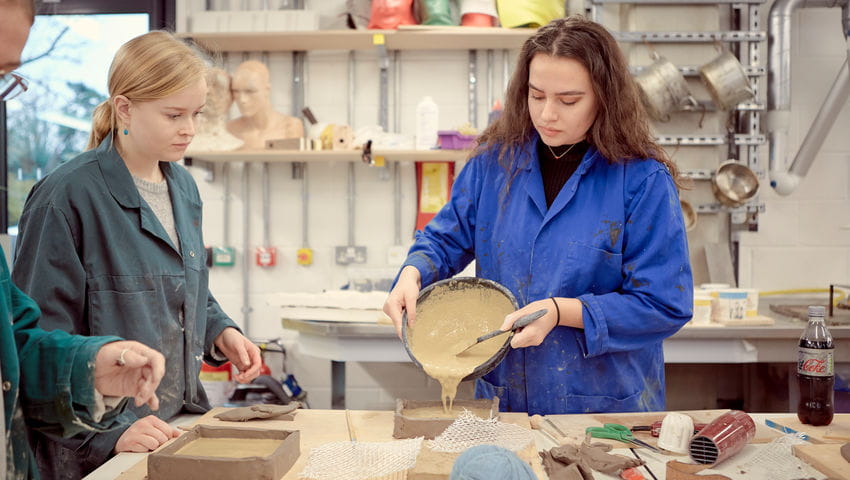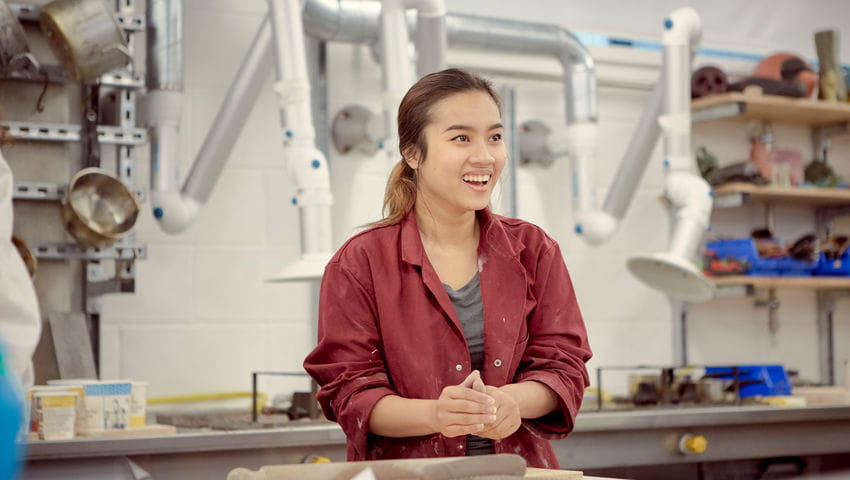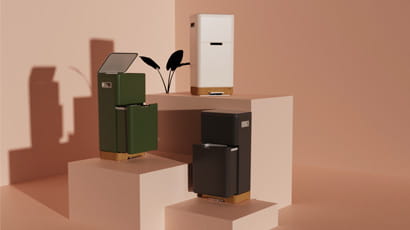 On our design courses, you'll work on live briefs, be inspired by study visits and benefit from our extensive industry links, both in buzzing Bristol and further afield.