Got a big idea? Our fabrication facilities – and enthusiastic support staff – will help you make it real. From amazing lasers to 3D printers to traditional crafts and skills, our facilities will help you bring your ideas to life.
Take a tour of our fabrication facilities
Take a look at our facilities by viewing our 360° images below. Move around the space by using the controls or your cursor to explore the images. You can also expand to full screen using the icon on the bottom left of the images.
Fabrication Centre image gallery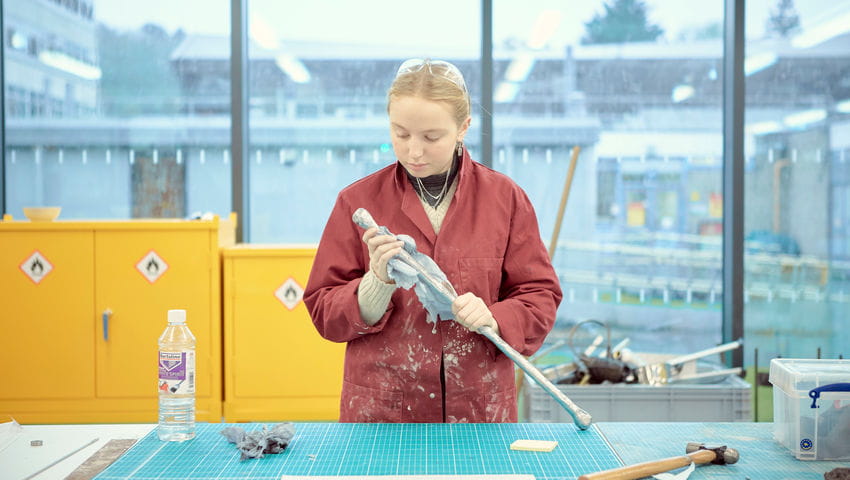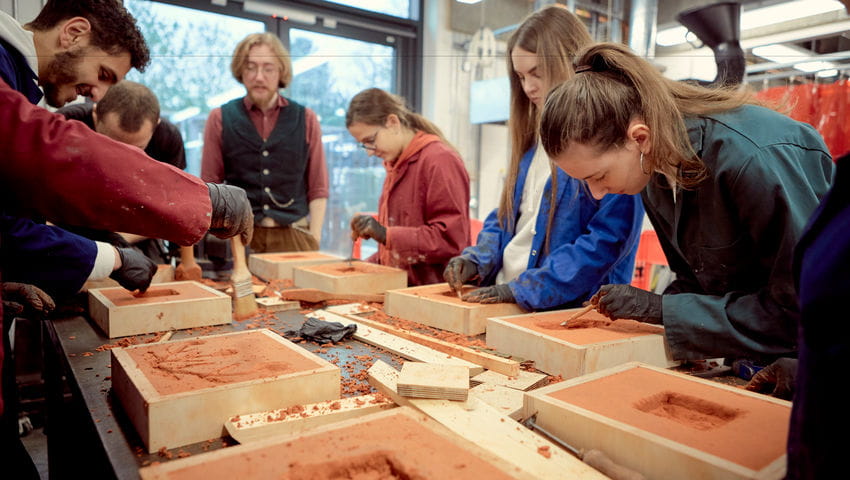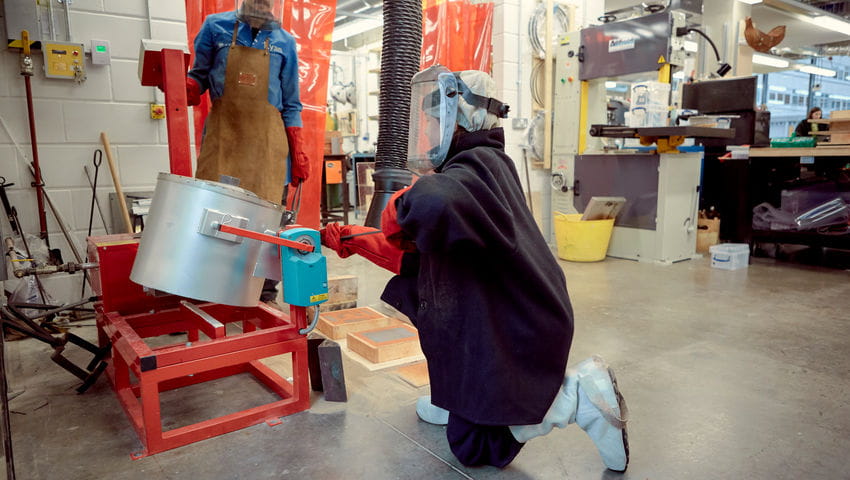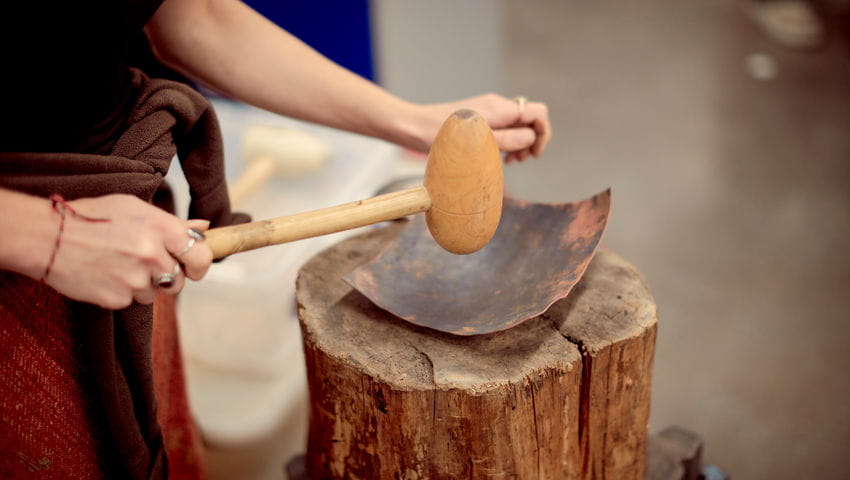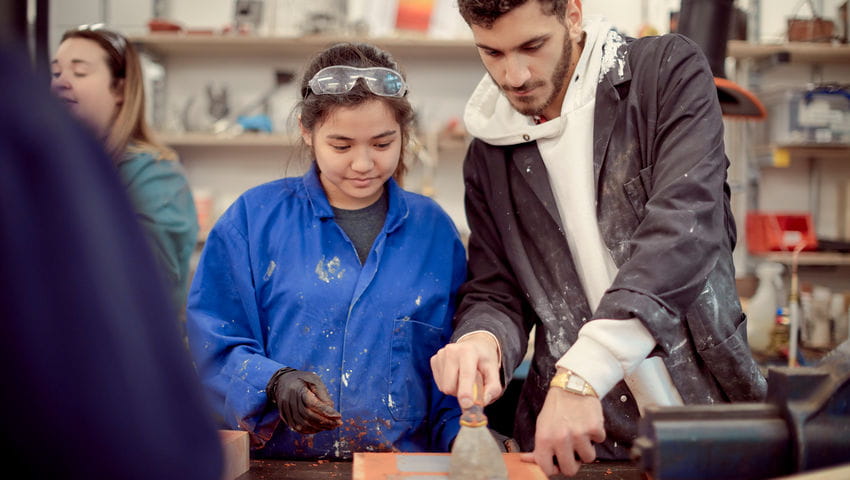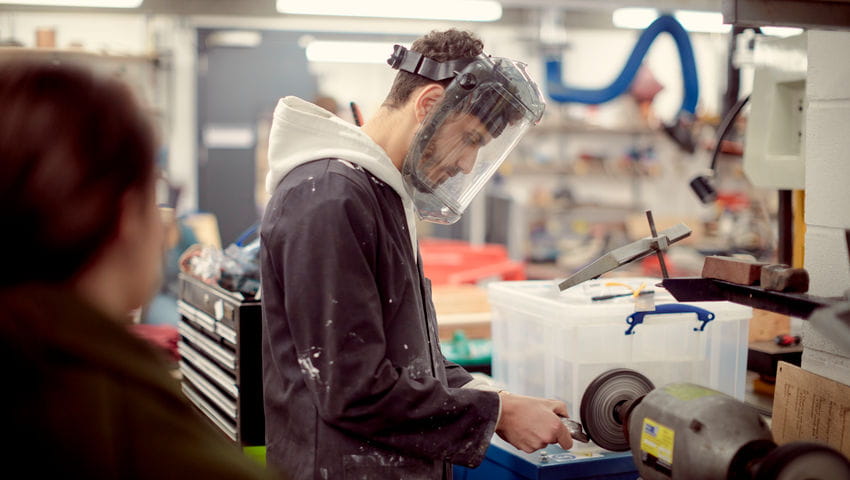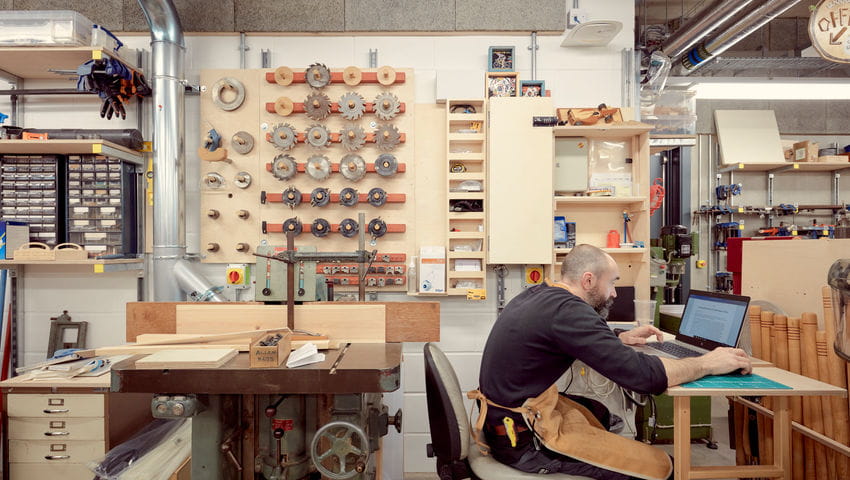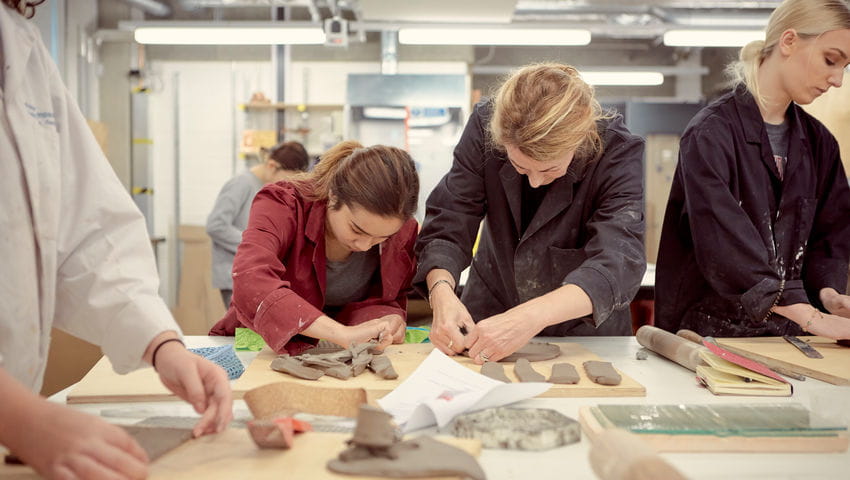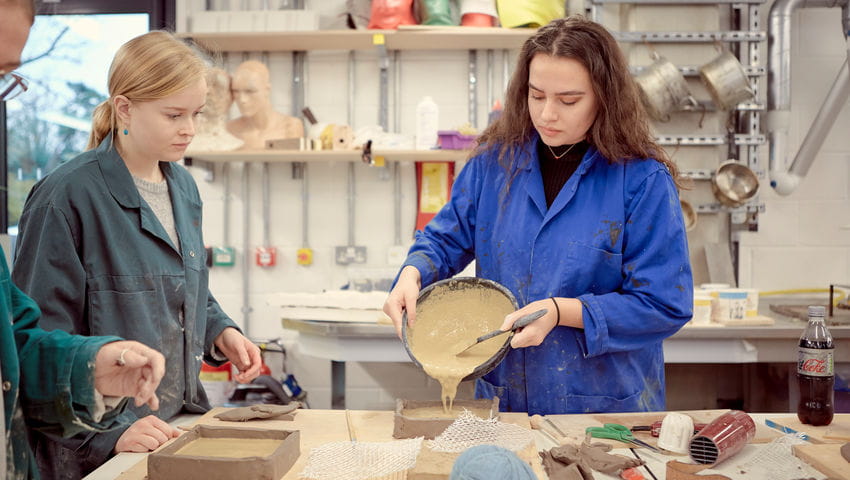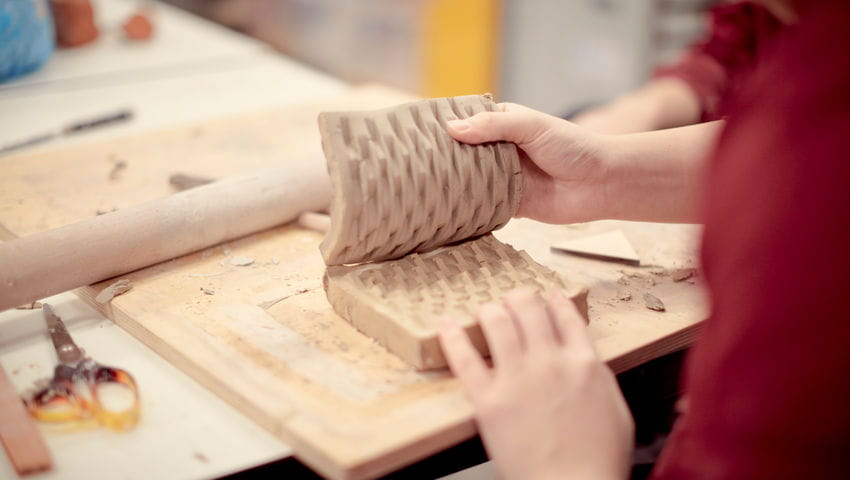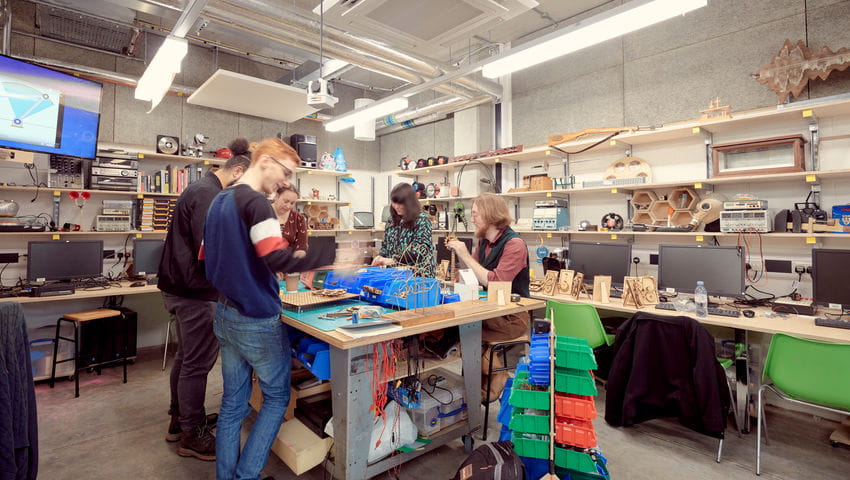 What's waiting for you?
Fabrication facilities – FAB as many students call them – are based at City Campus, spanning Bower Ashton and Spike Island.
With a range of new things to learn, try and do, these cross-disciplinary spaces are open to everyone. Friendly, welcoming and supportive, you might find a lifelong passion and new friends as you explore new techniques for your latest project.
Fabrication Centre
Extensive and expertly equipped, the main fabrication centre is based at Bower Ashton. Here are just some of the things you can learn, supported by our skilled technical instructors:
Casting (plaster, resin, concrete, metal, glass, silicone)
Stain glass fabrication
Sandblasting
Wax casting
Welding
Glazes and drawing with glaze
Enamelling
Transfer-printing
Painting
Plastic fabrication
Steam bending
Lost foam casting
Plasma cutting
Lathing
Latex making
Hand carving
Silversmithing
Laser facilities
Our Fabrication Laser suite – and the skilled technical instructors who work here – can be applied to create amazing things. Industry-standard machines and software have been used for everything from pattern cutting leather and making belt buckles through to 3D printing mechanisms for wildlife filming traps.
Industry-standard 3D scanners
Resin printers
CNC routing machine
Four laser cutters for cutting and engraving
Good to know: Our experts run introduction sessions where you'll be empowered to learn. What's more, specialist technical staff have the experience, practical knowledge and the creativity to assist, no matter how unusual your project might be.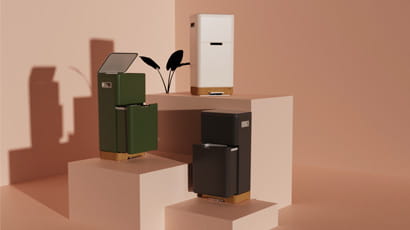 On our design courses, you'll work on live briefs, be inspired by study visits and benefit from our extensive industry links, both in buzzing Bristol and further afield.