Take a tour of our media studios
Take a look at our facilities by viewing our 360° images below. Move around the space by using the controls or your cursor to explore the images. You can also expand to full screen using the icon on the bottom left of the images.
Media studio image gallery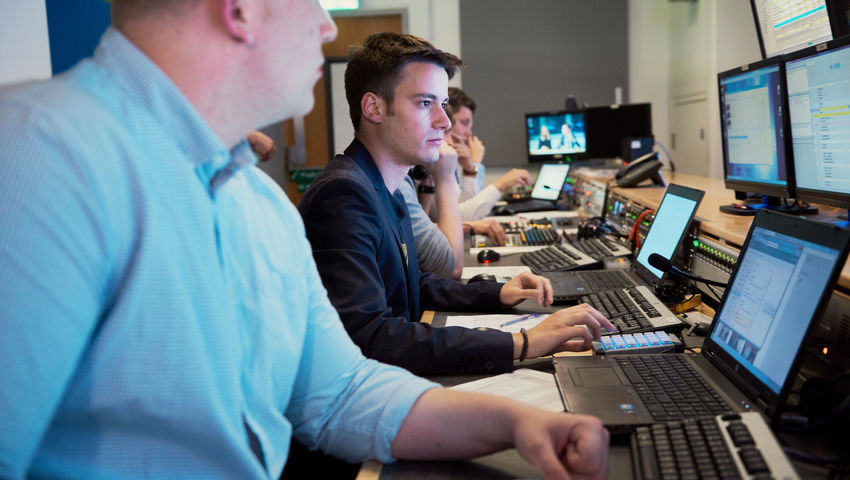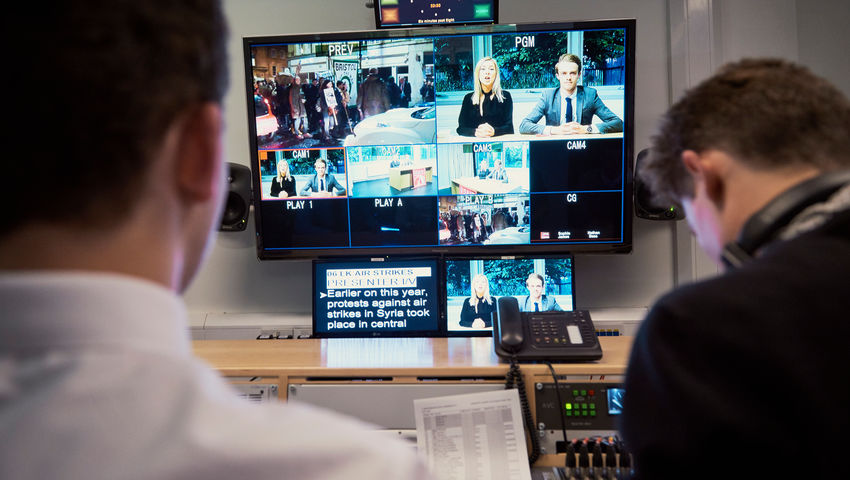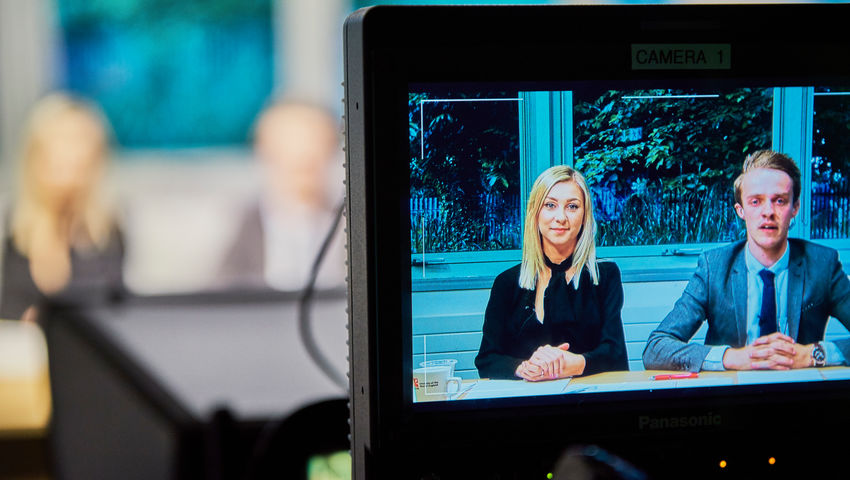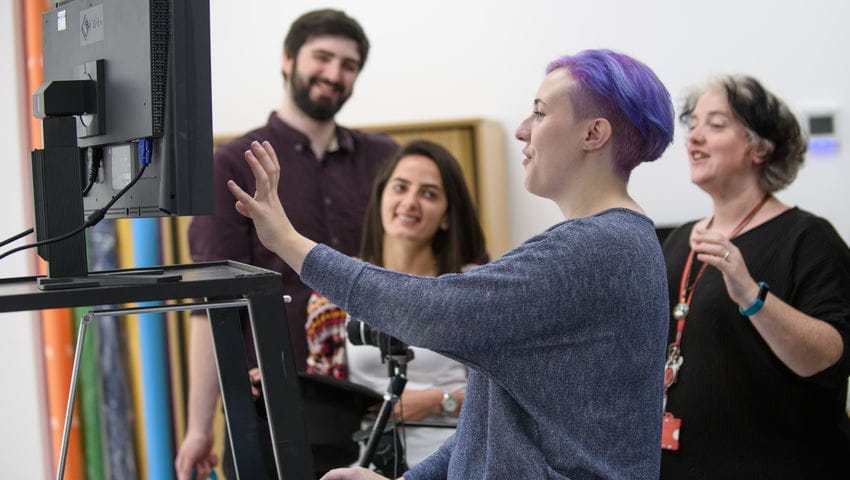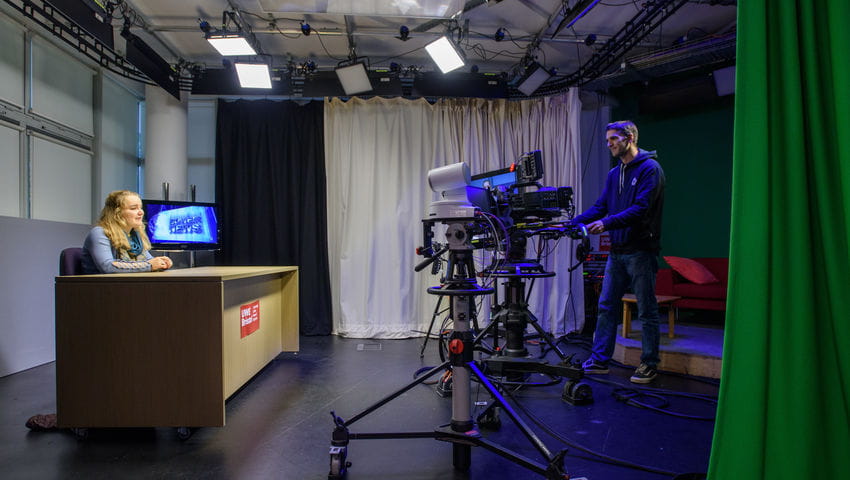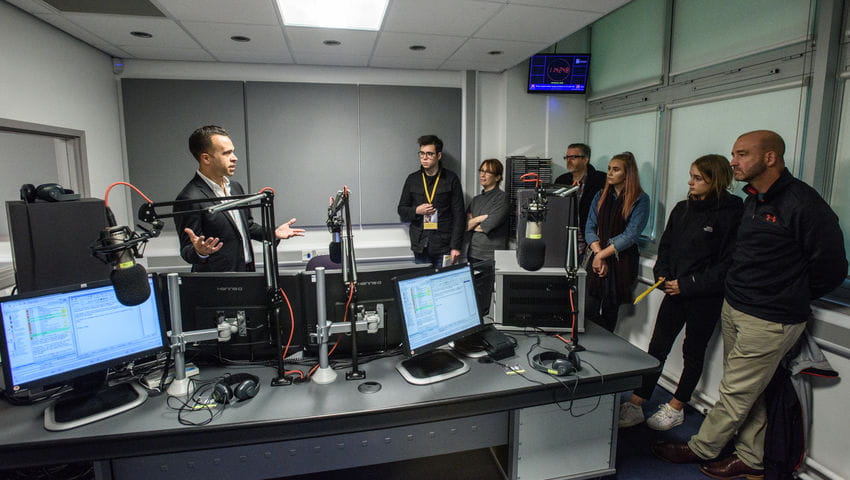 What's waiting for you?
Everything you need to tell compelling stories
Get skilled and experienced using the latest software for creating print (newspaper and magazines), television, radio and online news. In a nutshell, there's everything you need for broadcast journalism, filmmaking or creative media, including:
Professional newsroom – with fixed cameras, green screen and interview area.
Broadcast quality radio studios – for news and interviews.
Post-production facilities – for editing and grading, including specialised suites for Final Cut Pro, Avid Media Composer and Adobe Premiere Pro.
Sound and mixing suites – including mixing and dubbing suites.
A range of high-end digital cameras and kit.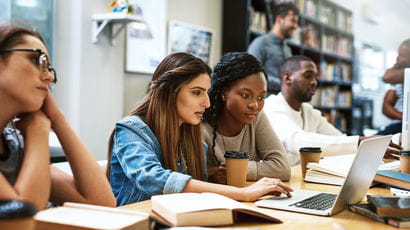 Our courses include: Media Communication, Media Production, Journalism and Radio Documentary.