Imagine getting access to the kind of kit that lets you create Pixar-style computer-aided animation. Or impressing Aardman with your stop frame answer to Wallace and Gromit films. Stop imagining and make it happen...
Take a tour of our animation studios
Take a look at our facilities by viewing our 360° images below. Move around the space by using the controls or your cursor to explore the images. You can also expand to full screen using the icon on the bottom left of the images.
Animation Studios image gallery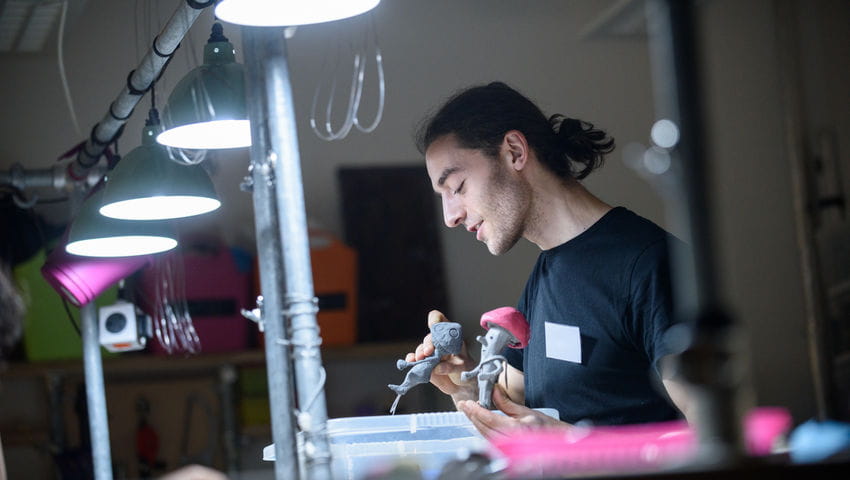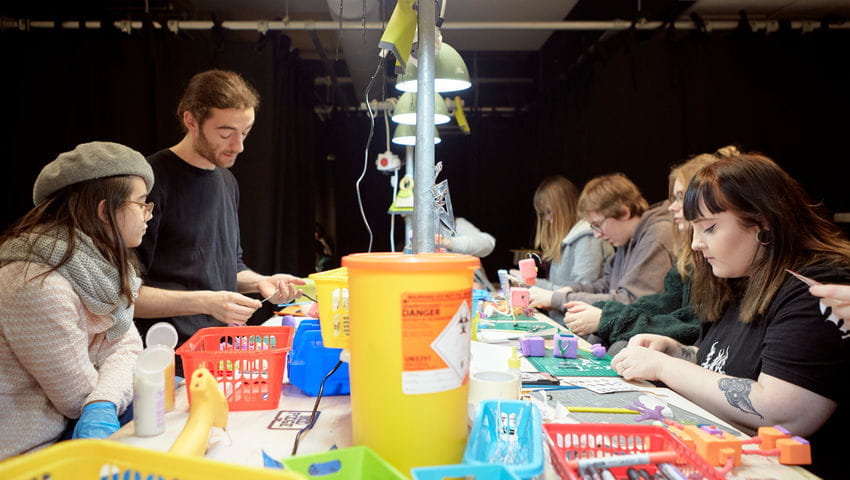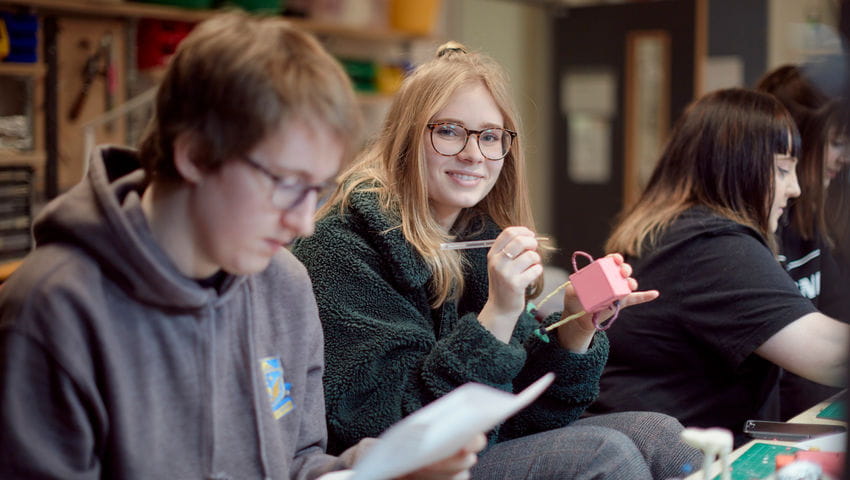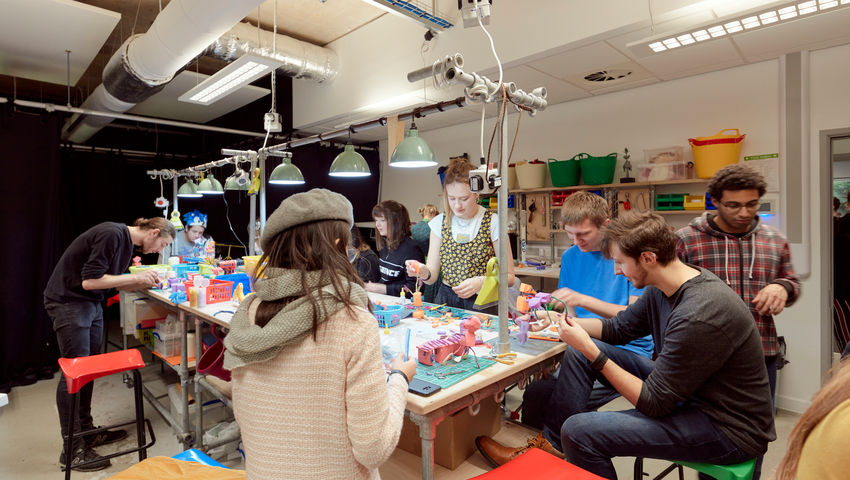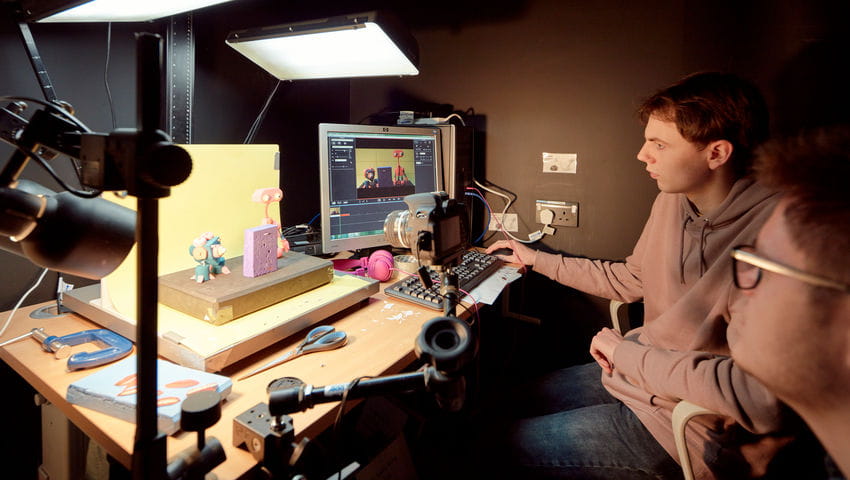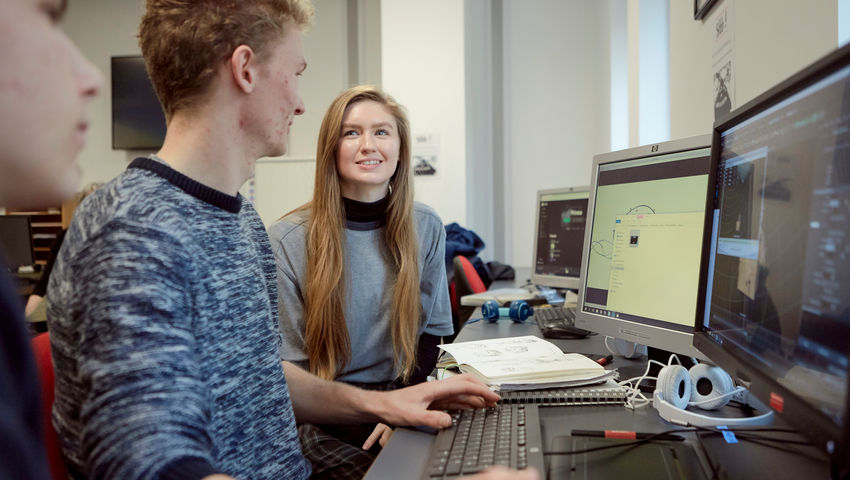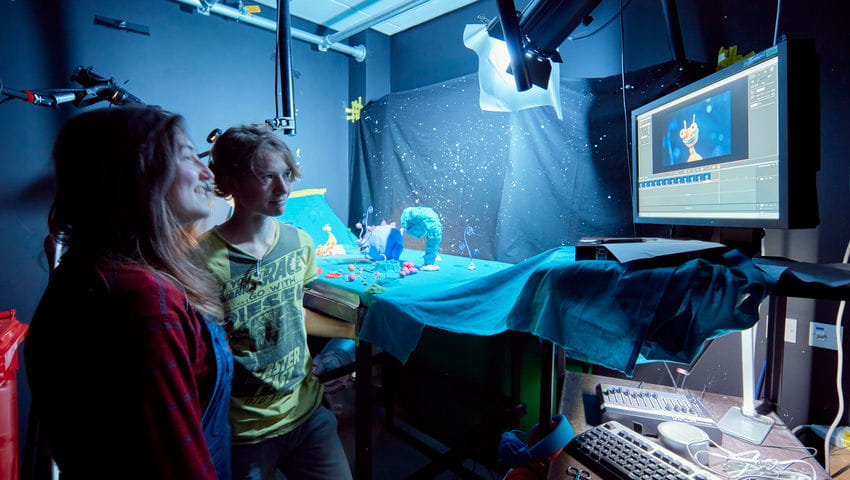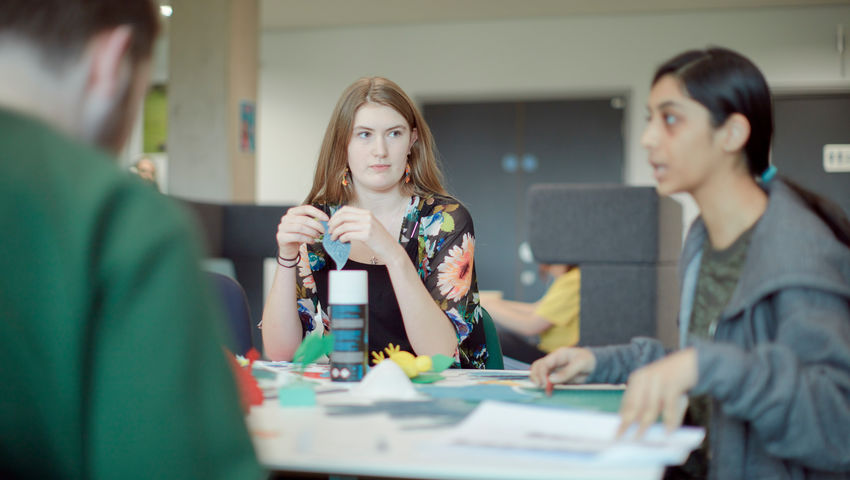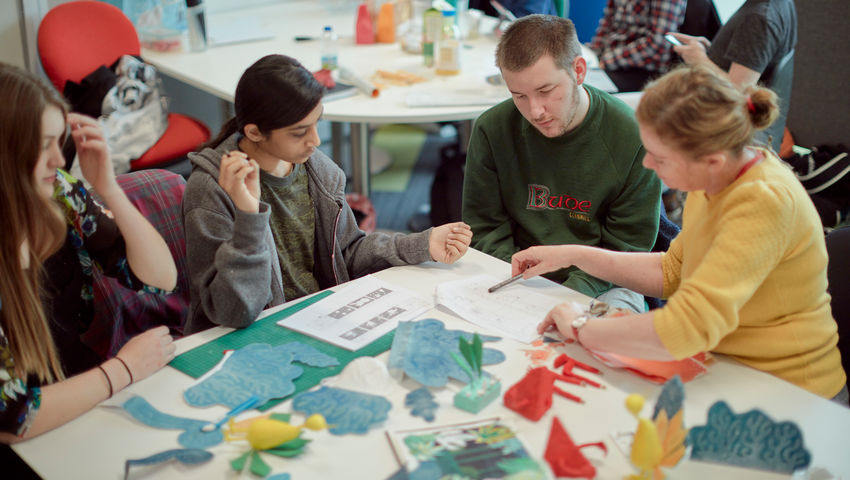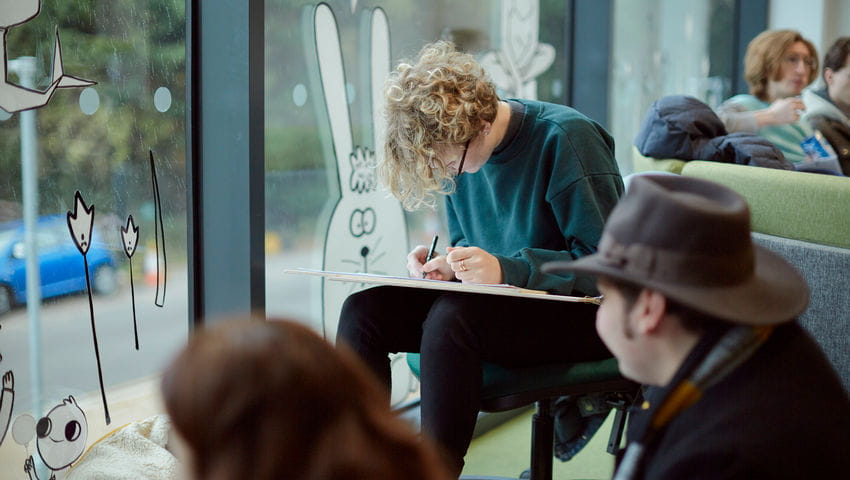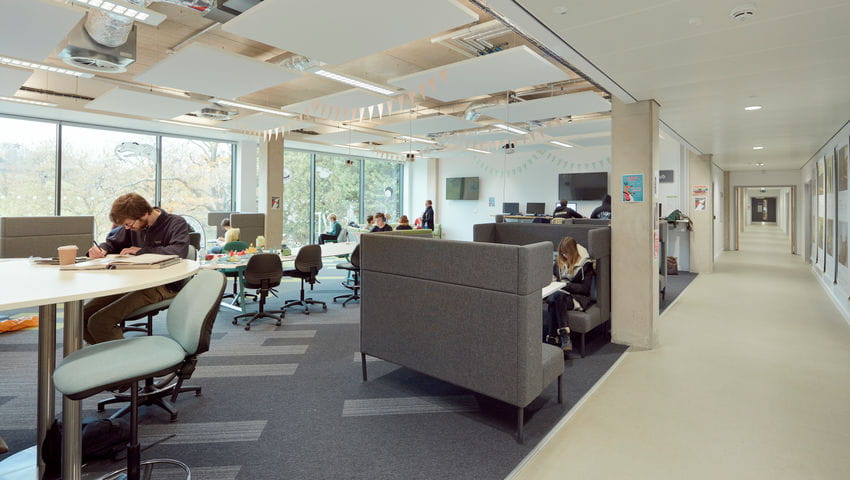 What's waiting for you?
Industry-standard equipment and software
Join us to bring your ideas to life working on exactly the same kit you'll be using once you begin your career in animation.
We work with the local animation industry to ensure both software and hardware is industry standard and current – from the cameras we use for stop-motion to the software that we support.
Facilities for every style of animation
Feel at home in light and airy professional animation studio spaces, and really hone your craft with technical guidance and support from passionate, professional animators. There's teaching and learning across a wide range of animation practice:
Stop-motion production stations with camera and lighting set-up

Stop-motion studio with making area

Lightboxes and Line Testers offering opportunities for hand-drawn pipelines

Digital studios offering 2d software including Toon Boom and TVPaint, and post-production software such as Adobe Premiere and Adobe After Effects

Digital studios with Cintiq drawing screens

CG studio with Maya and Zbrush software, as well as the Adobe CC Suite

CG Render Farm using Deadline render management software
Did you know? All undergraduate and postgraduate students enrolled on an animation module have full access to portable equipment like light boxes and sound recorders and studio spaces.
Film Studios
Our Film Studios opened in 2019 – they're a great asset to animators too. Here you'll find:
Industry-standard production and post-production filmmaking and photography facilities.
A film and TV studio – complete with greenscreen.
Audio/Foley recording suites.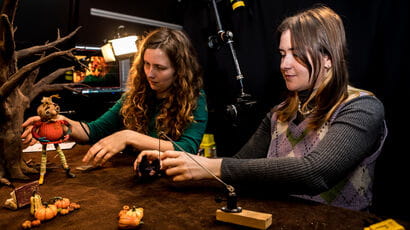 Our courses include: Animation, Filmmaking, Photography, Wildlife Filmmaking and more.