Journalism and Media facilities
Passionate about discovering the truth and telling the world about it? Gain the craft and master the tools to help you get your insight noticed. In a busy media landscape, even the most important stories need to be honed to perfection to cut through the chaos. Here you'll learn how it's done.
Media facilities
Immerse yourself in our Journalism and Media facilities by viewing our 360° images below. Move between different rooms and spaces by using the arrows or menu bar on the top left, and use the controls or your cursor to explore the images. You can also expand to full screen using the icon on the bottom left of the images.
What's waiting for you?
Journalism and Media facilities fit for every story
Media Studios are our home. Here you can get hands-on with the kind of equipment you'll find in top newsrooms, including:
a TV studio
editing suites
a range of digital cameras and kit
the latest software for creating print (newspaper and magazines), television, radio and online news.
Be part of something bigger
Join Bristol's vibrant arts and cultural scene, where students and workers in the creative industries often collaborate. You can also gain professional experience writing for UWE Bristol student media.
Facilities you'll share with other creatives
Film studios - opened in 2019, with industry-standard production and post-production filmmaking.
Animation studios - bring concepts to life and communicate through animation
Seven photography studios - including 2 x infinity cove and lighting rigs, 1 x photographing 3D sets and a digital image capturing suite.
Design studios - comprehensive Mac resources at Bower Ashton, City Campus at Arnolfini and City Campus at Spike Island where you can use Adobe Creative Cloud, Microsoft Office and a range of specialist software.
Good to know: workshops with specialist technicians are available to help you make the most of all the fantastic kit.
Library, online resources and study support
Bower Ashton Campus library has an extensive collection supporting the creative and cultural industries.
There's also a wealth of online resources available for journalism and media.
Find out about support with study and academic writing skills at Bower Ashton Campus.
Rhiannon studied journalism at our City Campus
Rhiannon provides a taste of City Campus life and what can be experienced as part of her course.
City Campus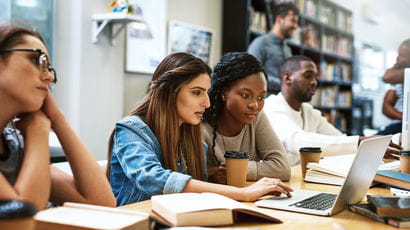 Our courses include: Media Communication, Media Production, Journalism and Radio Documentary.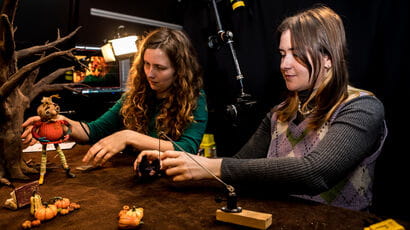 Our courses include: Animation, Filmmaking, Photography, Wildlife Filmmaking and more.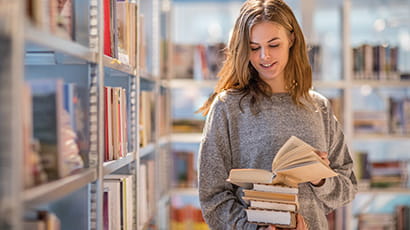 Our courses include: English Literature, English Language and Linguistics, Film Studies, History, Creative and Professional Writing and more.