About us
Over the past sixty years, the School of Art and Design has become a leading educator of creative practice in the South West. Thanks to its trusted reputation, you'll join a thriving artistic community that's highly respected in the sector.
Based at City Campus, our scenic Bower Ashton site is equipped with specialist maker spaces and technical workshops. We're also home to two international contemporary art centres, Arnolfini and Spike Island, complete with inspiring city centre studio spaces.
As one of the biggest creative hotspots outside London, Bristol is brimming with a huge variety of artistic organisations. We share a broad range of partnerships, from the BBC to Watershed, which are strengthened by our location.
From multidisciplinary printmaking to fashion textiles, our cutting-edge courses are led by the latest research developments. We're working with agile industry innovators to explore new technologies in design, fabrication and print, driving progress in this growing sector.
Student showcase
View our digital showcase featuring the work of students from 25 of UWE Bristol's creative programmes across art, design, animation, fashion, media, performance, photography and filmmaking.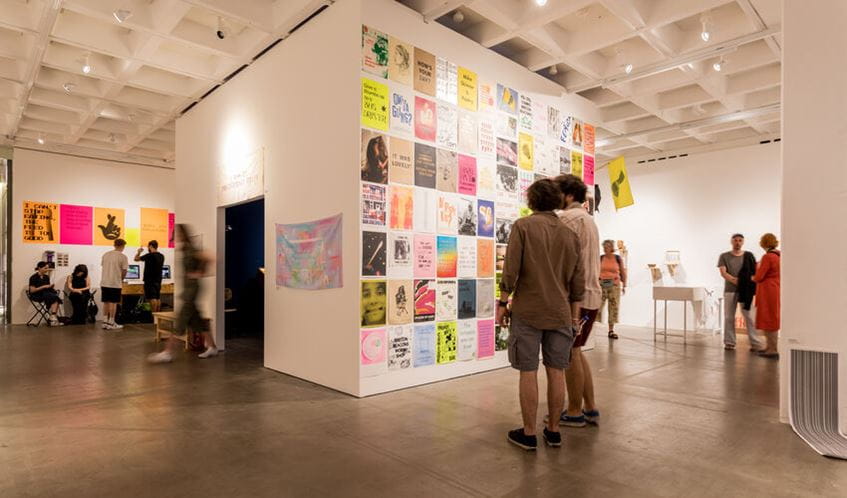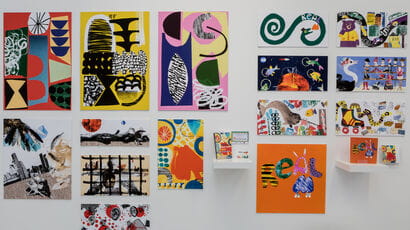 Our Art courses include: Illustration, Fine Art and more. Find out why you should study an Art degree at UWE Bristol.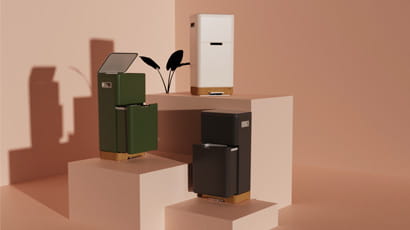 On our design courses, you'll work on live briefs, be inspired by study visits and benefit from our extensive industry links, both in buzzing Bristol and further afield.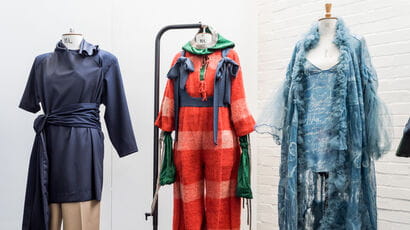 Our Fashion courses include: Fashion Communication and Fashion Textiles Find out why you should study a Fashion degree at UWE Bristol.
Our partnerships and research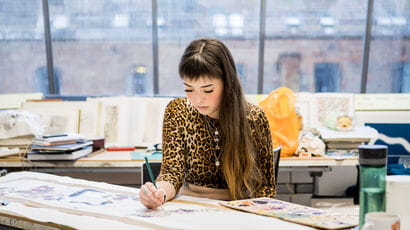 Partnerships
Well-established links with some of the top creative and cultural organisations in the region have led to an evolving portfolio of exciting collaborations and opportunities.
Partnerships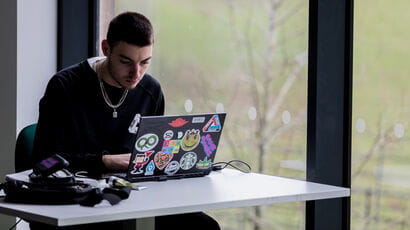 Research
Research plays an integral role in the School of Art and Design, generating new knowledge through a mixture of dialogue, practice and critique. The findings feed directly into your learning experience, providing valuable insights.
Research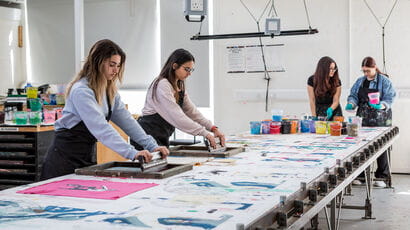 Develop your skills in traditional and contemporary crafts, processes and digital technologies.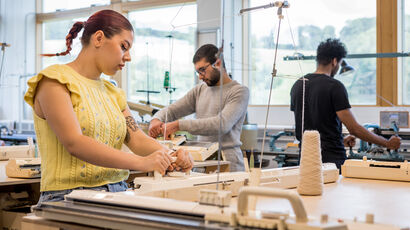 You can access facilities across the whole of Bower Ashton Campus whilst studying fashion, exploring fabrication, print and digital design to produce incredible work.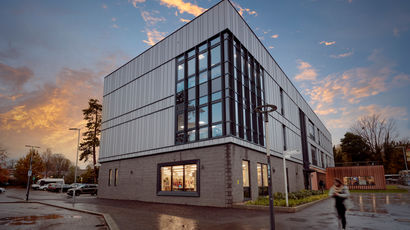 Our new state-of-the-art Design Studios at Bower Ashton are helping to shape the future of the creative industries.
City Campus
City Campus is UWE Bristol's creative and cultural industries campus made up of city centre sites at Bower Ashton, Spike Island, Arnolfini and Watershed.
City Campus
School of Art and Design on Instagram
News and events
News
Find out all the latest from the School of Art and Design.
Events
Find out what art and design events are taking place across the University and how you can take part.
You may also be interested in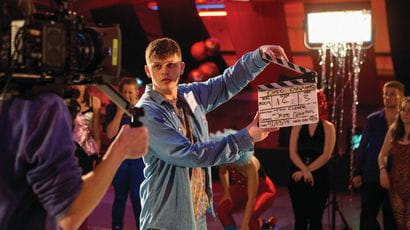 The School of Creative and Cultural Industries is home to an exciting range of courses in the creative arts and humanities. You can be guaranteed a rich experience, with both practice and research-based teaching at our heart and a wide range of industry partners who share their expertise and knowledge of the careers you aspire to.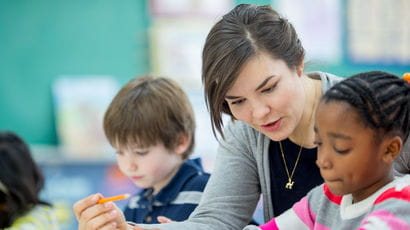 The Department of Education and Childhood at UWE Bristol is a vibrant community committed to enhancing and transforming the lives of our students, and the children, young people and adults they work with.