How to use your assessment feedback
Overview
Assessment feedback is provided by your tutors to justify the mark given. But it is much more than this. Feedback is part of the learning process. Looking or listening carefully to your feedback is a good way to:
improve your marks
give you fresh ideas and inspiration
highlight what you have done well
help you to develop as an independent learner
save you time and money by avoiding resits.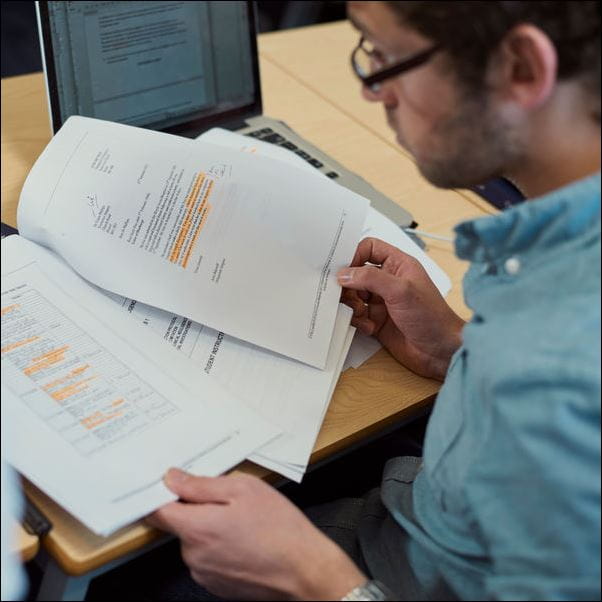 Use your feedback
The first thing you will look at when getting back your marked work is the mark or grade itself, but do you also look at the feedback comments? You may be reluctant, but be brave and read the comments carefully. Feedback is not a personal attack on your intelligence or ability, but has been made carefully by your tutor as objective advice to help you understand why you have been given a particular mark. It is also given to help you improve.

Sometimes, understanding the feedback can be a challenge. Different tutors use different terms when they are marking and they often use academic language which may be unfamiliar. Don't be afraid to ask for help from the marker, the module leader or your academic personal tutor. If you meet with them, remember to take your assignment and the comments with you.

Try to identify the main points and be selective about what to focus on - just one or two from each assignment. Do you consistently get the same comments? For example:  Your essay needs a clearer structure. This might be an area to focus your efforts for the next assignment. The  study skills section offers help and guidance on a range of study skills or you may be able to book yourself onto a relevant  skills workshop in your campus library.

Your assessment feedback can enable you to audit your current skills. This can help you to draw up an action plan so that you can focus on and develop areas that your tutors have identified for improvement.

You may also find the Assessment and Feedback Policy helpful.
Further details about assessment feedback
Marks and feedback
Key information about pass marks, how credits are awarded and receiving feedback.
Marks and feedback