Get counselling
We offer individual sessions, online and telephone counselling to support you.
What you need to do
After completing the wellbeing registration form you will be offered a triage appointment with a Senior Wellbeing Practitioner.

For all methods of counselling you will need to agree to us keeping personal information about you, as described in our privacy statement.

If you have any questions, please contact us.

You can have up to six counselling appointments per academic year. It will be up to you to choose when you would like to book your appointments.
Appointment attendance policy
If you can't attend an appointment for any reason we ask for at least 24 hours' notice so that we can offer the time to another student who needs our support. If you miss an appointment or cancel with short notice and wish to book a second, our Administration Team will discuss this with you. If you miss or cancel this second appointment with short notice, you will be asked to book an attendance appointment to discuss your needs.
View our contact details.
You may also be interested in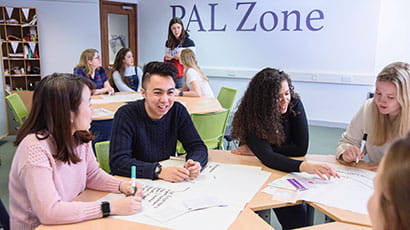 Dedicate time to your mental health and wellbeing through Resilience PAL. Find out more and how to book onto the workshops.