Innovation, funding and skills
UWE Bristol provides expert advice and support to help your organisation to realise its goals.
We have a reputation for supporting innovation and business growth, based on our world-leading research capabilities and the practical way we tackle real world challenges.
Funded and part-funded skills support
We have a wide range of fully funded and part funded upskilling opportunities for individuals and businesses looking to transform.
Funded and part-funded skills support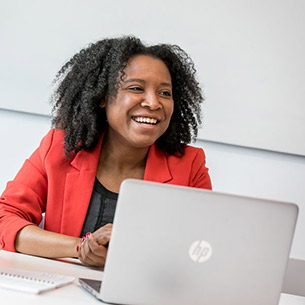 Stay in touch
Subscribe to our mailing list to be the first to hear about the latest business and enterprise updates from UWE Bristol, including funding schemes that will be available for various innovation, scale up and R&D projects.
Research, Business and Innovation (RBI) blog
Keep up to date with all of our innovative research via our blog.
RBI blog